Waiting around for the clock to strike midnight on New Year's Eve along with the kids can be a tricky task. They might get bored, restless, and continually ask if it's time yet to watch the ball drop. Or maybe they have no interest whatsoever in watching Dick Clark's Rockin' New Year's Eve and won't stop throwing tantrums over it. To ease the flow of the evening a bit, turning on some kid-friendly programming may be just what you need — and there is certainly enough to keep your little ones entertained till bedtime.
If you're hoping to put your kids to bed early so you can ring in the new year without any interruption, Netflix is still offering its collection of family-friendly New Year's Eve Countdown shows that it released last year. According to the streaming giant, the titles will be available until January 6, 2020.
Here's what you'll find on there:
Skylanders Academy New Year's Eve Countdown
There's a celebration in the Skylander universe as Spyro and the rest of the Skylanders recognize their heroic accomplishments and prepare to welcome in the new year.
The Boss Baby New Year's Eve Countdown
The Boss Baby is getting ready to dive into the new year and help your little one enjoy some last-minute fun this decade.
Alexa & Katie New Year's Eve Countdown
Fans of Netflix's hit series, Alexa & Katie, can countdown along with this pair of besties as they come together to talk new year resolutions.
Along with these three favorites, you'll also find Motown Magic, Super Monsters, Prince of Peoria, Beat Bugs, Tales of Arcadia, Larva Island, Pinky Malinky, Spirit Riding Free, All Hail King Julien and Fuller House (which also has season 5 now streaming) in Netflix's New Year's Eve Countdown collection.
And if you're looking to do some binge-watching in addition to giving the kids their own NYE countdown, old faves like Victorious and What's New Scooby-Doo? are on the streaming service. There are also fun movie options like The Secret Life of Pets 2.
Freeform
Freeform's 25 Days of Christmas may be over and the network doesn't have a New Year's Eve countdown specifically, but they will be airing a ton of great movies all day long that are sure to please any kid. Here's some of what will be streaming.
Matilda
We can never get enough of this 1996 adaptation of Roald Dahl's book, starring Mara Wilson and Danny DeVito. Matilda is a book-loving, wise beyond her years 6-year-old, who just so happens to also have telekinesis powers and uses it to help combat the mean adults around her.
Dr. Seuss' The Lorax
Zac Efron, Taylor Swift, and Danny DeVito lend their voices to this 2012 on-screen version of Dr. Seuss' book of the same title.
Amazon Prime
For those of you who have Amazon Prime Video, there's a wide selection of kid-friendly films and TV shows to choose from. Our top picks for New Year's Eve viewing are LOL Surprise! Winter Disco Movie and Rudolph's Shiny New Year—which definitely will add a hint of nostalgia for us parents.
LOL Surprise! Winter Disco Movie
For those of you who happen to opt for Hulu instead of Netflix, or just happen to be signed up for both, here is some fun programming perfect for an NYE marathon.
Wonder Park
The child in your life whose mind is packed with imagination will thoroughly enjoy this animated film, which follows young June as she journeys through one of the coolest amusement parks through the use of her imagination.
The Wiggles: Dance, Dance!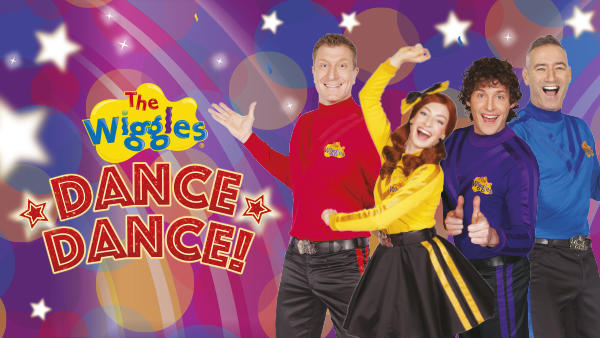 No New Year's Eve is complete without a little dancing, and your kids will have a blast dancing along with The Wiggles. They're also sure to be tired out by the end!
Already riding the Disney+ streaming wave? Good! Us too. Disney+ is the perfect place for family-friendly programming. The options are pretty much endless—with movies out of the vault, like The Lion King, to live-action Lady and the Tramp—there's something for every little one's viewing desire.
Lady and the Tramp
Cheers to a fun and easy New Year's Eve!