The next time you spend hours making a gourmet meal just for your kid to toss it on the floor, take heart: even A-list moms have to deal with finicky little palates. In a new interview, Jennifer Garner admits her kids have picky eating habits — and, apparently, star power won't help you convince a kid to clean their plate if they don't want what's on it.
Garner opened up about her tiny food snobs during a panel at INBOUND, where she was interviewed alongside her Once Upon a Farm co-founder John Foraker. (ICYMI, Once Upon a Farm is an organic baby food company.) During the discussion, Garner joked about the occasional woes that come from testing foods out with her three kids, Violet, 13, Seraphina, 10, and Samuel, 7 ½. "I have one who's quite a foodie," she revealed of Violet, noting that she recently recruited her daughter to taste-test a new smoothie. "She's like, 'This is kind of 'banana forward' for me.' I was like, 'Who are you?'"
It isn't just Violet weighing in with, ahem, constructive criticism either. "Here I am making homemade wheat thins like a nerd and my kids don't want them. The harder you work on whatever you're making for your kids, the less apt they are to eat it," Garner said. And, hello, we feel that on a spiritual level.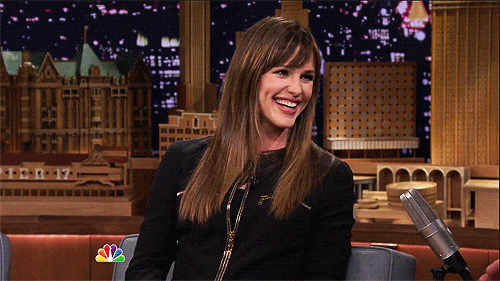 Despite her kids' culinary rejection, though, Garner clearly doesn't mind putting in the extra effort. In fact, she's the first to confess she understands where her kids are coming from. When she was growing up, her mom made everything from scratch. "We'd say, 'Please can we have a Little Debbie snack cake?' I would have killed for a Pop-Tart!" Garner said.
The good news is, with a mom like Jen G. — not to mention a granny like Jen G.'s mom — Violet, Seraphina and Samuel are undoubtedly getting a healthy, well-balanced diet regardless of any occasional protesting. Have you seen Garner's IG feed? She's always whipping up something delicious and, more often than not, healthy.
Her kids may not be into being "banana forward," but that's not the kind of picky eating that requires attention (you know, other than a secret eye roll when they aren't looking).