Rejoice, fans of Gilmore Girls and Parenthood! Our favorite gal is coming back to the small screen. That's right — Lauren Graham is returning to TV in a regular role on NBC's upcoming new midseason dramedy Zoey's Extraordinary Playlist. As if that wasn't celebratory news enough, wait until you hear what the series is about and how Graham fits into it.
The landing page for the show on NBC.com offers an intriguing synopsis, calling the series a "joyous and celebratory drama." It will follow a whip-smart computer coder by the name of Zoey Clarke, who is going about her life in San Francisco when an "unusual event" causes her to hear the innermost wants and desires of the people around her. The even cooler twist to this fresh premise? She hears these thoughts and desires through songs.
So, where does our girl Graham fit into all of this? Per TVLine, Graham isn't just coming on board for a cameo. Rather, praise be to the TV gods, she'll play a series regular. And, more specifically, she'll play the part of Joan — Zoey's boss. Carmen Cusack played the role in the pilot, but Graham will be sliding into it as the series moves forward on NBC.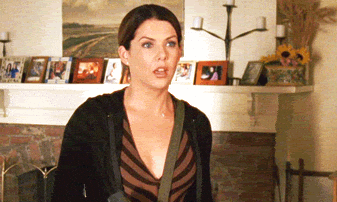 If you're already gearing up to set your DVR, let us give you a few more reasons to tune in (although let's be real, Graham is enough… always). The part of Zoey will be played by Jane Levy, who has most recently been burning up the small screen in hit series like Hulu's Castle Rock and Netflix's What/If alongside Renee Zellweger.
Also starring alongside Graham and Levy in Zoey's Extraordinary Playlist will be Peter Gallagher (Grace & Frankie, Law & Order: SVU), Skylar Astin (Pitch Perfect, Crazy Ex-Girlfriend), Mary Steenburgen (The Last Man on Earth, Curb Your Enthusiasm), John Clarence Stewart (Luke Cage, What/If) and Alex Newall (Glee).
While a release date hasn't yet been revealed, you can also catch Graham in arcs on Curb Your Enthusiasm and The Marvelous Mrs. Maisel.