Total Divas reality star Nikki Bella recently returned to Napa months after she broke off her engagement to fellow professional wrestler John Cena — and she admitted she is still grieving their relationship.
"This is the first time I've been back in Napa since my big breakup and I just immediately get all the memories. But a part of me is like, 'OK, Nicole. Now you have to make new memories," she said in a teaser for the season finale of E! show True Bellas.
Napa Valley was the planned wedding location for Bella and Cena, and Nikki confesses to twin sister Brie, "I think that's why I was crying so much yesterday. I feel like it was the first time I'm just fully, like, starting my true grieving and healing process."
In September, Bella spoke to ET about life without Cena, saying she was "single… but not ready for mingling yet." But she's been testing the dating waters with a few dates this season on Total Bellas, and this month she and her former Dancing With The Stars partner, Artem Chigvintsev, were spotted kissing.
Still, Bella got candid about the prospect of seeing ex-love Cena with someone else: "No matter what, the next time I see him with someone it's gonna kill me." Bella then added, "I'm ready for a new me. I need it."
We still might never figure out why Bella and Cena threw in the towel on their relationship of six years. It was a roller coaster, people, with the couple scrapping wedding plans in April, hooking up again in May, then letting everyone know via YouTube in July that they were back to being "just friends."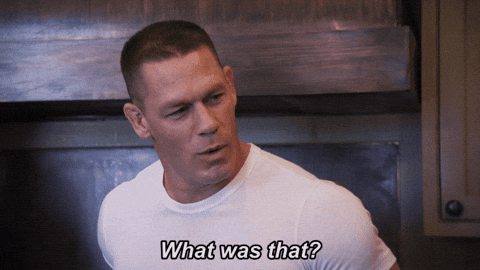 In an emotional scene from last season, Cena told Bella he'd be willing to have kids with her after she confessed she "wanted to be a mom." He was clearly less than thrilled, but said he'd make the "sacrifice" of "giving her a child":
Bella told Us Weekly right after the split, "After I called off the engagement, we tried to work on our relationship to get back to where it was in order to move forward with our wedding. After much time and soul-searching alone, and together, we have decided to officially part ways. I had a beautiful and loving six-year relationship with a wonderful man. I have the utmost respect for John, but I know this is what's best for me."
It sounds like the breakup may not feel like the best thing — yet — for Bella. That's okay. Healing takes time, even for a wrestling diva.