Fifty-one, shmifty- one. Getting older just means you've had more life to live and more opportunities to grow, learn, and accomplish. Right? And as Jennifer Aniston celebrates her 51st birthday today we also celebrate her, and all take a look at 51 reasons why we love her.
From her sense of fashion to her sweet friendships, we love Aniston for her humor, her compassion, her feminism and her love for Dolly Parton, not to mention all her iconic roles over the years. We're not just talking about Friends, though Rachel Green will always be in our hearts; we've got callbacks to some of her most memorable roles and moments in interviews, during speeches and even in GIFs highlighting several of Aniston's most iconic moments throughout her long Hollywood career.
1. The Way she gushes about her costars
During press for the Netflix movie, Dumplin', Aniston frequently gushed about Danielle Macdonald, the young actor who played the lead role. "She's fantastic," Aniston told Ellen DeGeneres in December, then emphatically encouraged the audience to clap.
In the same interview, she also gushed about The Morning Show co-star Steve Carell: "It's something about Steve Carell that everybody just loves deeply. You can't not just love Steve Carell. He's so good… That movie Beautiful Boy is just stunning. He is fabulous. Such a range of emotion, and he's great on our show."
2. Her celebrity friendships
I guess it's always 5 o'clock with Jennifer Aniston and Sandra Bullock! 😉 🥃 https://t.co/FxpfxvbOiR

— Dolly Parton (@DollyParton) December 5, 2018
Aniston is friends with some of the biggest names in Hollywood, including George and Amal Clooney, Courteney Cox, Melissa McCarthy, Sandra Bullock, and of course ex Brad Pitt. During press for Dumplin', Bullock even interrupted an interview with Aniston and Parton to present them with some tequila, because why not?
Plus, Aniston's friends really seem to love her. McCarthy gushed about her in a January interview for InStyle, saying, "I love that Jennifer Aniston, that little nugget. That's a person to the soles of her feet. Just solid, good."
3. Her thoughts on living a happy life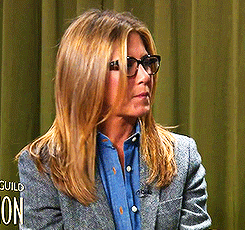 Speaking to Elle magazine in December, Aniston reflected on how living a happy life doesn't look the same for everyone and that's OK. She said, in part, "Why do we want a happy ending? How about just a happy existence? A happy process? We're all in process constantly. What quantifies happiness in someone's life isn't the ideal that was created in the '50s. It's not like you hear that narrative about any men. That's part of sexism — it's always the woman who's scorned and heartbroken and a spinster. It's never the opposite."
4. 'The Rachel' haircut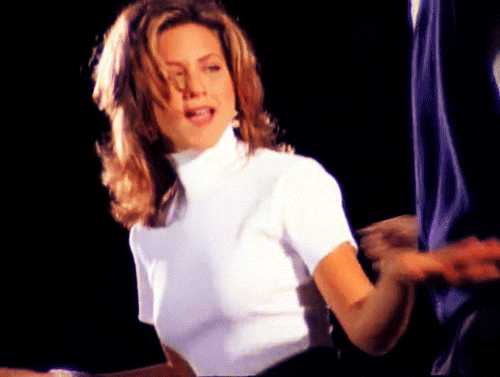 When Aniston starred as Rachel Green on Friends, her iconic haircut became the style that everyone wanted to rock.
5. When she admitted she had a hard time styling 'The Rachel' too
At the 2018 InStyle Awards, Aniston confessed that she, too, had a hard time styling her Rachel Green haircut when she wasn't on the Friends set, which is honestly a relief to know.
6. When she was DeGeneres' first talk show guest
When The Ellen DeGeneres Show premiered in 2003, Aniston was DeGeneres' first guest — a delightful way to kick off the long-running talk show.
7. Her love of Dolly Parton
Long before Aniston worked with Parton on Dumplin', she named one of her dogs after the country legend. The pair met for the first time in 2011, and Aniston told Jimmy Kimmel in December, "I went up and met her that night 'cause I'd loved her since I was little. You know, sang into a hairbrush singing Dolly Parton. I told her that I named my dog after her." She admitted that she worried Parton would be offended by it, though luckily that doesn't seem to be the case.
8. When she and Parton interviewed each other on Good Morning America
Aniston and Parton actually interviewed each other for Good Morning America. Aniston asked who inspired Parton's career (her family) and asked when she first picked up a guitar. "I learned to play at 7, and that's when I started to write my little songs. Little, fun, little easy songs," Parton said, which seemed to leave Aniston in awe.
9. The time she sang for the Dumplin' soundtrack
"I don't know how I got into it, but I got into it, and there I was one day in a recording studio with Linda Perry and Dolly Parton," Aniston told DeGeneres in December. She said she sings on just one song, although "I sing all of it. All through it. All throughout it. I sing kind of backup for Dolly."
10. Her 2016 op-ed for HuffPost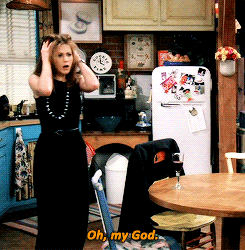 In 2016, Aniston addressed repeated pregnancy rumors in a scathing op-ed for the Huffington Post. She wrote, in part, "I used to tell myself that tabloids were like comic books, not to be taken seriously, just a soap opera for people to follow when they need a distraction. But I really can't tell myself that anymore because the reality is the stalking and objectification I've experienced first-hand, going on decades now, reflects the warped way we calculate a woman's worth."
11. Her fashion sense
Anison always looks put-together and poised, in ensembles we could only dream of pulling off the way she does.
12. Her 2003 Golden Globes speech
In 2003, Aniston took home her first Golden Globe for her performance on Friends. During her speech, she said she "never expected this to happen," adding, "This is surreal." In addition to thanking the Hollywood Foreign Press and her costars, she credited them with her win: "You're my friends and you're my family, and this wouldn't even be happening if it weren't for what I learn from you guys every day."
13. Her guest-starring role on 30 Rock
So perfect.
14. Because she steals every scene she's in
Aniston's role in Horrible Bosses is wildly inappropriate, but the fact that she plays the bit so seriously is frankly remarkable.
15. Her 'I Broke My F*cking Vagina' Monologue on The Morning Show
Quite possibly the best-ever monologue about motherhood. Aniston's character Alex on The Morning Show tells her daughter Lizzy she and her father are getting a divorce — and well,  Aniston serves up serious mom realness like we've never seen on screen.
16. Office Space
Aniston's role in Office Space is truly iconic, and not just because of all her character's awesome flair.
17. Her Friends romances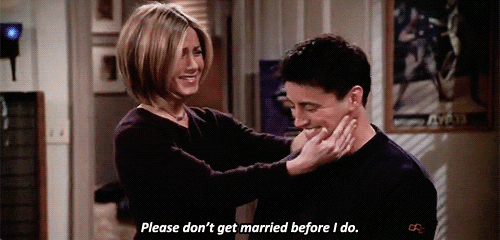 Whether you loved Rachel with Ross or with Joey, her romances evoked so many emotions for all of her fans.
18. Her voice work in The Iron Giant
We knew Aniston was interesting to watch, but we never knew how expressive her voice could be until she voiced Annie Hughes in 1999's The Iron Giant.
19. Her thoughts on closure
Per HuffPost, Aniston told Harper's Bazaar in 2009, "I think it's important to have closure in any relationship that ends — from a romantic relationship to a friendship. You should always have a sense of clarity at the end and know why it began and why it ended. You need that in your life to move cleanly into your next phase."
20. When she opened up about seeing George Clooney as a dad
"It's amazing to see him with children," Aniston said of her longtime friend becoming a dad. She admitted that while she never expected him to fill that role, "That's what we talked about, that anything can happen." She also confessed that she has no idea how old George's children are, despite having met them.
21. Her favorite Friends moments
During press for Horrible Bosses 2, Aniston said that some of her favorite physical comedy moments in Friends featured Joey and Ross. She added, "I loved when I was giving birth and hitting Ross on one of my moments to push. I knocked Ross out and then he complained about how much in pain he was."
22. "No uterus, no opinion"
OK, this quote wasn't Aniston, but it was Rachel, and it's iconic and super-relevant in so many situations.
23. When she did a Lip Flip with Jimmy Fallon
One of Jimmy Fallon's weirdest bits is when he asks his celebrity guests to do a Lip Flip with him, which is basically Face Swap but only with lips. During Aniston's Lip Flip in 2015, she gave Fallon a southern accent and said, "I'm just a pretty, pretty, pretty little thing, y'all. I think I'm gonna flip a house." It was hilarious.
24. When she played Last Word with DeGeneres
With 45 seconds on the clock during an appearance on The Ellen DeGeneres Show in 2014, Aniston competed against DeGeneres to say as many replacements for curse words as she could before time ran out. Many of Aniston's involved animals or food.
25. When she brought fresh eggs to Conan O'Brien
During an appearance on Conan O'Brien's show in 2013, Aniston brought him eggs from her chickens. Honestly, we can't figure out what we love more: that she has chickens or that she brought eggs on a talk show.
26. Her commercial career
Aniston has been featured in commercials for products by L'Oreal, Microsoft Windows 95, Smart Water and more.
27. When she answered the internet's questions with Jason Bateman for Wired
In 2016, some of the most asked questions about Aniston on Google included whether or not she drinks coffee ("One cup in the morning, maybe a little espresso around three or four"), whether she takes vitamins ("Is the Pope Catholic?") and whether she really has brown eyes ("What?"). She also admitted she didn't go to college, which prompted her Horrible Bosses costar Jason Bateman to confess that he doesn't even have a high school diploma.
28. When she took on serious roles, too
Aniston proved she was game for dramatic parts, wowing audiences and critics in darker films like Cake and The Good Girl.
29. She hosts "Fakesgiving" the day before Thanksgiving
Every year, Aniston does "Fakesgiving" the day before Thanksgiving, so she can spend time with her friends (like Kimmel, his wife and their kids) and give her employees the day off for the holiday.
30. Her thoughts on a Friends reunion
In February 2018, Ellen DeGeneres shared photos of her and Aniston going all the way back to 1996. Then she asked Aniston about her thoughts on a Friends reunion, and Aniston said, "Anything is a possibility, Ellen. Anything, right? I mean, George Clooney got married. That's like an 'anything can happen.'"
31. Her soap opera reunion with her dad on The Ellen DeGeneres Show
Aniston's father, John, has been a regular on Days of Our Lives since 1984. In 2013, they did a soap opera spoof on The Ellen DeGeneres Show with DeGeneres and her wife, Portia de Rossi, that was all kinds of hilarious.
32. The time she talked about her haunted house
In an appearance on The Late Late Show with James Corden, Aniston confessed that when she first moved to Los Angeles, she lived in a haunted house in Laurel Canyon. "All of a sudden, the dishwasher would start to go or the coffeemaker would start to go or the stereo would turn on at full volume, and it was terrifying," she said. However, when someone suggested she get a medium to clear the house, Aniston thought the idea was silly. Then, the medium burned frankincense in an old ashtray and suddenly it cracked, which was when Aniston started to believe in the ghost — whom she said "hated [her] roommate," although she moved out rather than tell the roommate that.
33. Her reaction to The Graham Norton Show audience re-creating the Friends theme song
On The Graham Norton Show in 2014, Norton joked, "No one told you life was going to be this way," and when the audience did the iconic claps from the Friends theme, Aniston couldn't get over how great it was.
34. When she hosted SNL's "Weekend Update" with her Friends character
In 2016, Vanessa Bayer did her best Rachel Green impression on Saturday Night Live's "Weekend Update" skit. Halfway through, Aniston herself appeared and cracked some jokes about her friendship with Bayer.
35. This hilarious interview prank
Aniston teamed up with the BBC to pull a prank on one of its reporters wherein she pretended to be the worst interviewee ever. We can't imagine she would ever actually behave like this, but she plays the part pretty convincingly.
36. She makes a great GIF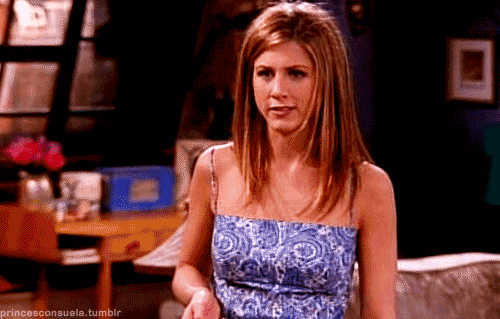 See what we mean?
37. She's super-open about her relationship with her mom
One of the major components of Aniston's film Dumplin' is the contentious relationship between her character and her character's daughter. Aniston told the Sunday Telegraph in December that she could relate: "One of the reasons I really loved the mother-daughter aspect of [Dumplin'] was because it was very similar in a way to what my mother, and our relationship, was. She was a model, and she was all about presentation and what she looked like and what I looked like," Aniston said. "I did not come out the model child she'd hoped for and it was something that really resonated with me, this little girl just wanting to be seen and wanting to be loved by a mum who was too occupied with things that didn't quite matter."
38. The time she recalled all her past jobs on Chelsea
On a 2017 episode of Netflix's Chelsea, hosted by Chelsea Handler, Aniston recalled some of her odd jobs prior to landing her role in Friends. "I worked in offices, but I was under 21 at the time so I probably wasn't allowed to go [to the office Christmas party]," she said. "I worked at an advertising agency, [as a] receptionist. Then I wasn't allowed to do that anymore, and then I went to work for the lovely women who ran the broadcasting department… Then they gave me this, 'Why don't you try bike messengering?'"
39. This sweet moment with Kate Hudson at the 2015 Golden Globes
After Kate Hudson was interviewed by Ryan Seacrest at the 2015 Golden Globe Awards, Aniston greeted her friend with a pat to the hip and a compliment on her dress.
40. Her speech at Bateman's Hollywood Walk of Fame star ceremony
When Bateman was presented with his Hollywood Walk of Fame Star in 2017, Aniston talked about their lifelong friendship, including props like photos from Bateman's years as a child star. Although he looked embarrassed, Aniston couldn't help but joke, "Once you've made it on the cover of Muppet Magazine, haven't you done it all?" Then she got more serious, noting Bateman's accomplishments and career longevity and talking about how much she adores him.
41. Her rom-com résumé
From The Break-Up to Along Came Polly to The Object of My Affection, Aniston has contributed so much to the genre.
42. The time she played Pictionary with Lenny Kravitz on The Tonight Show with Jimmy Fallon
In 2013, Aniston teamed up with Lenny Kravitz for a round of Pictionary against Jimmy Fallon and CeeLo Green. Unfortunately, she and Kravitz did not win, but it was a spectacularly entertaining game.
43. Her hidden camera prank on The Ellen DeGeneres Show
With DeGeneres in her ear feeding her lines, Aniston did her best to hold a conversation with a bike delivery person while he assumed she was drunk. The best moment? When she says, "The last time I went for a bike ride, we went to Santa Barbara and we went birdwatching and we saw fishes." She misheard DeGeneres say "finches," and the resulting hilarity was so good.
44. The time she debated Melissa McCarthy
Aniston jokingly debated Melissa McCarthy about gravity on a 2017 episode of Jimmy Kimmel Live, when McCarthy was guest hosting. On the side of gravity: Aniston. On the side of anti-gravity: McCarthy.
45. When she talked about shoplifting from a bead store
After she was spotted at a movie screening with the tags still on her jacket in 2016, Jimmy Kimmel couldn't resist teasing her about it on his show. "I wore that coat at least four times. It very sweetly was gifted to me from a commercial I had just shot and so I kind of wore it home, not thinking. I didn't think about it at all, to be honest! Four wears later, this happened, and it's not even like it's a light tag!" she said. When Kimmel jokingly accused her of stealing, she admitted that she once shoplifted beads from a jewelry-making store as a kid, only to get caught by her friend's mom.
46. The time she tried on vibrating bra inserts
After featuring vibrating bra inserts on her show in 2011, Ellen DeGeneres asked Aniston to try them on. "I never thought I'd ever tell Ellen to unbutton my blouse," Aniston teased, as she put the inserts in her bra. When DeGeneres turned them on, Aniston screamed and jumped, then asked, "Am I getting milked? What's happening?" She kept laughing throughout the clip, and so did we.
47. When she told Oprah Winfrey about the epiphany that helped her reach inner peace
"The other day I was doing yoga with my girlfriend," Aniston told Oprah Winfrey after her breakup with Brad Pitt. She said that while she and her friend were stretching, she said she had a feeling that "I don't want to be anywhere other than where I am right now, sitting across from you. And that means, you know, I'm not sitting somewhere dwelling on the past. I'm not fretting about something in the future." Aniston added, "It was a feeling of total peace, and I loved that." She also admitted that getting to the realization that she could and should live in the moment required some tears and some hard lessons.
48. When she and her Friends costars acted out Kimmel's fanfiction
If a Friends reboot isn't in the near future, at least we have this wildly funny clip from 2014 when Aniston, Lisa Kudrow, Courteney Cox and Kimmel acted out some of his fanfiction about the series, where he took the place of Ross.
49. The time she did a Celebrity Curse-Off with Kudrow
Also in 2014, Aniston and Kudrow had a Celebrity Curse-Off on Jimmy Kimmel Live, where they tried to one-up each other with curse words without repeating themselves or each other. Amazingly, Aniston actually won.
50. How she reacted when DeGeneres said she wanted to throw an on-air birthday party for her 50th
"I'm doing a party for you," DeGeneres told Aniston when she was on her show in December. Aniston said, "I love that idea. Is it greedy of me to say, and then we go to your house and we have an after-party?" She also opened up about her new boxing regimen with her personal coach, Leon. "He calls me Champ," Aniston said. "And it's not weird."
51. The support she has for her exes
Can you feel the love? It's too sweet. When ex Brad Pitt won for outstanding performance by a male actor in a supporting role for his performance in Once Upon a Time… in Hollywood at the 2020 SAG Awards — the camera naturally panned to Aniston, who was beaming from ear to ear.
A version of this story was originally published February 11, 2019.
Click here to see more stars who were born in February.