Kaley Cuoco is totally bummed out about the upcoming end of The Big Bang Theory, but don't feel too sorry for her. On Sunday, the actor revealed what her life might look like post-TBBT, and to be honest, it sounds like a dream come true.
When asked what her days would be filled with once filming on TBBT's 12th and final season wraps, Cuoco told Entertainment Tonight, "I think a lot of horses, apparently a lot of pigs, a lot of bunnies. And being home with my husband. I'm excited about that."
And can you blame her? Where do we sign up to snuggle with cuddly barnyard creatures?
It comes as little surprise that Cuoco, an impassioned animal advocate, would devote some of her impending downtime to four-legged friends. Not only does she frequently share snapshots on social media of her own pets, but she also uses her celebrity platform to champion animal welfare organizations and causes.
More: Kaley Cuoco's Goodbye to TBBT Will Make You Feel Things
For their June 2017 wedding, Cuoco and now-husband Karl Cook channeled their love for animals into a unique donation-gathering opportunity for animals in need.
"In lieu of human wedding gifts, Norman [Cuoco's beloved dog] asked that guests bring dog and cat donations for @pawworks which will be delivered this week," Cuoco wrote on Instagram a few days after the nuptials. "Wow did everyone come through!!! Unbelievable donations and gifts for our 4 legged friends."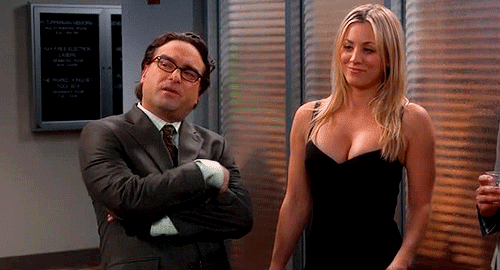 Of course, saving the world one animal at a time won't be Cuoco's only post-TBBT endeavor. Per her interview with ET, the star will be shifting creative gears too. "My production company [has] a lot of projects on the horizon, so I'm very excited to put on my producer hat and kind of go down that path."
In 2017, Cuoco launched Norman Productions — named after her dog, natch — in partnership with Warner Bros. TV, which she has a working relationship with due to TBBT.
Shortly after launching, she took to Instagram to announce the company's first project, a limited series titled The Flight Attendant after the book of the same name by Chris Bohjalian.
More: The Big Bang Theory's Final Season May Include Big Changes for Penny & Leonard
"We cannot wait to start work on our first project #theflightattendant #yesnormanproductions," Cuoco gushed on Instagram. "Thank you to everyone who made this possible!! (Especially Norman) @chrisbojhalian PS you can pre-order this nail-biting thriller right now on @amazon!!"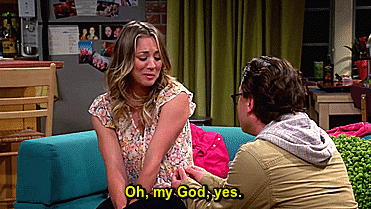 According to the project's synopsis, Cuoco will play a flight attendant by the name of Cassandra Bowden who "wakes up in the wrong Dubai hotel room, in the wrong bed, with a dead man — and no idea what happened."
Intense! Although The Flight Attendant has not been given a release date yet, IMDb has it pegged for a 2018 release.