In October, romance rumors involving Jenna Dewan and fellow actor Steve Kazee surfaced; however, the Dewan won't be discussing her reported new relationship anytime soon. After Us Weekly asked Dewan about Kazee and her current personal life at the Baby2Baby Gala on Nov. 10, she said, "I don't talk about my personal life, but thank you! I am very happy."
More: Channing Tatum & Jenna Dewan Are Reportedly Moving On & Dating New People
Dewan echoed the same sentiment while chatting with Entertainment Tonight at the gala over the weekend. After being asked, "Do you want to talk about new love?" she appeared to become somewhat shy and said, "I mean, no." Then, ET asked whether or not she's happy, which Dewan admitted (and with a big smile on her face), "Yes, I'm very happy, thank you for asking."
On Oct. 30, The Blast first reported Dewan was dating Kazee, who won a 2012 Tony for best performance by a leading male actor in a musical for Once. The two were seen at Griffith Park's haunted hayride with a group of friends. At the time, The Blast reported Dewan was "extremely excited about the romance."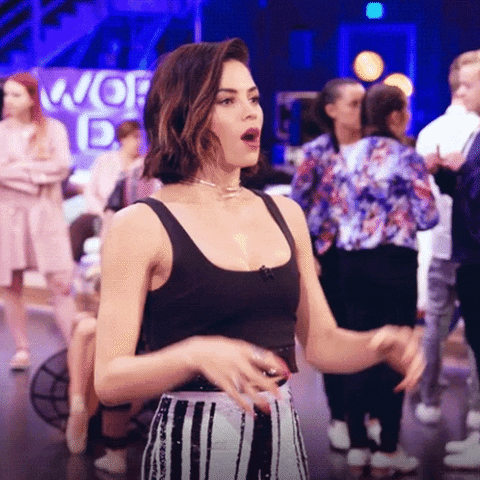 Around the same time, People also reported the couple had allegedly "been dating for a couple [of] months," also saying Dewan's "really happy." Dewan and Kazee were also spotted kissing on Nov. 2 in Palm Springs.
Speaking of being happy with someone, on Nov. 9, Us Weekly published an interview with Kazee. During their chat, he talked about playing Colin Firth's Love Actually character in a live stage production of the 2003 romantic comedy and how he's "embraced my hopeless romanticism again" after going through a phase of not being a hopeless romantic. That may or may not be Kazee's way of hinting at Dewan, but either way, it sure sounds like he's a huge believer in love.
As for Dewan remaining mum on her current relationship status, it's understandable she doesn't want to talk about Kazee openly, especially after having such a public romance with her now-ex-husband Channing Tatum.
More: The Real (& Only) Reason Channing Tatum & Jenna Dewan Split
Dewan might simply want to keep what sounds like a relatively new relationship with Kazee close to the chest for now. Plus, after having a pretty open romance with Tatum over the years, maybe Dewan wants to handle her personal life differently now.
Even though Dewan doesn't want to have a public conversation about Kazee at this point in time, all that matters is she's "very happy." How can anyone argue with that?