First of all, who doesn't love a good Halloween episode of their favorite TV show? It may have been The Conners' first official crack at it, but the ABC reboot knocked this festive night out of the park — thanks in no small part to guest star Matthew Broderick.
Reports Broderick would be making a cameo as the love interest of Jackie (Laurie Metcalf) began circulating last week. And those reports happily came to fruition this week when the Tony award-winning star made his Conners debut as Jackie's new boyfriend, Peter. You can check out a clip of him in action right here.
More: Matthew Broderick Is Joining The Conners in a Romantic Role

More: Let's Talk About These New Pictures from The Conners
But unlike Broderick, who is warm and funny and inherently likable, Peter is a bit… boring. Of course, having context about Broderick as a person and an actor makes his character's supreme dullness all the more hilarious.
Broderick clearly made a positive impression on the cast too.
In an interview with ET, Emma Kenney (who plays Harris) emphasized how much fun it was working alongside Broderick for the Halloween-themed episode. "Matthew was so great, so funny. I was dying watching him. [He] and Laurie have a great dynamic," Kenney said.
More: 5 Ways The Conners Is Different From Roseanne
The actor also gushed about Broderick's endurance for coming to the show in an episode that required extensive time in the makeup chair for Halloween prosthetics.
"Matthew's costume is this philosophical mind game, I don't know how to describe it at all," Kenny told ET, laughing. "But it was really cool to look at and watch him get done in the makeup trailer… he was there for a long time, he was a trooper."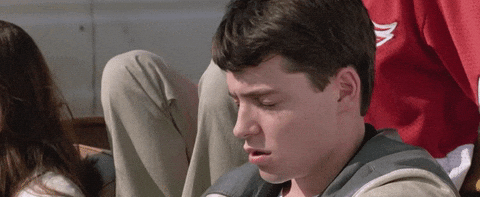 Whether Broderick will be a recurring character on The Conners remains to be seen — although it may not happen again in 2018 according to his IMDb. However, if Broderick's Conners cameo made you wish you saw him on-screen more often, you're in luck.
Broderick has several projects in the works, including Netflix's high school apocalypse series Daybreak. That series, in which he is slated to play a school principal, will debut in 2019.