Here's some good news on the gender-parity front in Hollywood — some of your favorite female TV stars are straight-up making bank. Case in point? Per Variety, Reese Witherspoon and Jennifer Aniston will each be paid $1.1 million for the upcoming (as-yet-untitled) Apple dramedy in which they'll costar; by comparison, their male colead, Steve Carell, will make $600,000 per episode.
More: Steve Carell Returns to TV in a New Series With Jennifer Aniston & Reese Witherspoon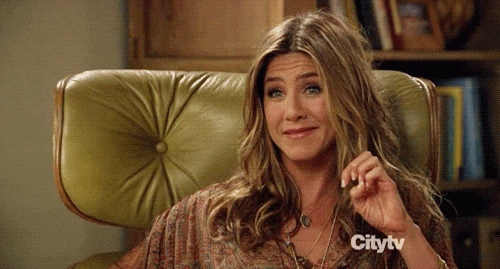 But as Variety's report indicates, Witherspoon and Aniston aren't the only ones whose sizable paychecks bode well for women in entertainment. Elisabeth Moss makes $1 million per episode for The Handmaid's Tale. For Amazon's Homecoming, Julia Roberts will make $600,000 per episode, and for her work on The Voice, Kelly Clarkson is pulling in $560,000 per episode.
As you might imagine, women in Hollywood haven't always gotten paid a figure reflective of the high caliber of their work. However, a law in the state of California barring employers from asking how much money potential employees made at previous jobs makes it impossible for Hollywood studios to perpetuate an outdated pay scale.
"Going in, it was 'Oh my God, what do we do?'" Ayo Davis, head of casting and talent for ABC, told Variety, "because we were so indoctrinated into basing things on what that person's last quote was. But once you step back and take a look at it, I think we all feel it's important to pay across gender and race."
ABC, for one, is being "much more thoughtful in our discussions about budget and competition" — a shift Davis says makes a difference.
And while the reported salaries included in Variety's rundown don't necessarily reflect it (few women of color are cited), the law is driving up salaries for women of color too.
Since studios can no longer negotiate based on previous quotes, the salaries of actors is subject to "what casting directors and producers consider their value to the project." This fresh approach, says NBC's exec VP of casting, Grace Wu, "has helped people that have been marginalized in the past. Which is really, I would say, women and people of color."
Not surprisingly, this has in turn led to an increase in overall budgets in television across the board. But Davis insists that isn't a deterrent. "We're still expected to drive toward excellence, so we're not going to skimp on talent," said Davis.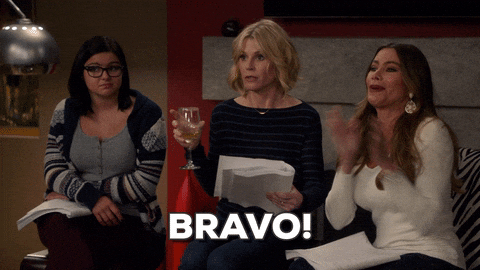 It's also worth noting that Modern Family star Sofía Vergara topped Forbes recently released list of the highest-paid TV actors in 2018. For the scoring period, Vergara earned $42.5 million, more than any other actor on TV regardless of gender.
The next-closest earner on the list, The Big Bang Theory's Jim Parsons, came in at $26.5 million, approximately $16 million less than Vergara.
More: The Male Big Bang Theory Stars Are Officially the Highest-Paid TV Actors in 2018
This is just another indication of the strides being made toward gender parity in the television industry. Per Forbes, the cumulative take-home of the 10 highest-earning female TV actors came in at $168.5 million. The cumulative take-home of the 10 highest-paid male TV actors was $181 million.
It's a relatively small gap when you consider how woefully wide that disparity still is in the movie industry, where the top 10 highest-paid female film actors were paid only a quarter of what their male counterparts made.