If you loved The Office's Michael Scott (or loved to hate him), the following news should make your day — Steve Carell, the man who brought us Dunder Mifflin's "World's Best Boss" is coming back to TV to star as the male lead in a still-untitled Apple TV series that will (brace yourselves because this is the best part) also star Jennifer Aniston and Reese Witherspoon. Here's what we know so far about Carell's new gig.
More: Steve Carell Thinks a Reboot of The Office Won't Work
According to The Hollywood Reporter, Carell has been cast as Mitch Kessler, an anchor "struggling to maintain relevance in a changing media landscape." It feels like a more serious role than Carell's other TV gigs but similar enough to his other recent dramatic roles (including his role in the upcoming Beautiful Boy) that he'll no doubt turn in a solid performance.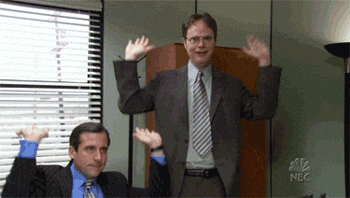 As for what the Apple series is about, its IMDb summary describes it as "an inside look at the lives of the people who help America wake up in the morning, exploring the unique challenges faced by the men and women who carry out this daily televised ritual," while THR notes in their report on Carell's casting that the series is inspired by and will borrow background material from CNN senior media correspondent Brian Stelter's Top of the Morning: Inside the Cutthroat World of Morning TV.
More: 11 Steve Carell GIFs That Prove There's a Steve Carell Moment for Every Situation
Aniston and Witherspoon will both act as producers as well as star in the series, per a November 2017 report from THR confirming the series has nabbed a two-season order. Currently, the series isn't slated for release until 2019, but it's unclear how Apple will even release its scripted programming, as many of the projects the tech company has lined up have yet to premiere. However, production on the show begins next week in Los Angeles, so at least that much is known.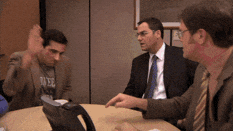 The series will mark Carell's first return to TV since 2013, when The Office ended, his subsequent brief arc on the Showtime comedy Web Therapy. It is Aniston's first series regular role on TV since the series finale of Friends in 2004 and Witherspoon's third recent and major TV role following her role as a series regular on HBO's Big Little Lies and her upcoming role in the TV adaptation of the novel Little Fires Everywhere.