Premiering October 2017 on NBC, Midnight, Texas gave viewers a nice sampling of the supernatural life in this small town. Based on the novel of the same name written by Charlaine Harris (if that rings a bell, it's because she also wrote the series True Blood is based on) and featuring a motley crew of psychics, witches, serial killers, vampire coups and ghost possessions, this series has a little bit of everything to scare almost everyone watching. Plus, it helps scratch that spooky itch that fans of shows like American Horror Story are looking for.
More: Fall TV Premiere Dates You Need to Know About
In case you forgot (or you have yet to watch), season one left us pretty scattered. Protagonist Manfred (Francois Arnaud) was possessed by evil to combat a seriously bad demon. Vampire Lemuel (Peter Mensah) and human hitwoman Olivia (Arielle Kebbell) made their relationship official. And, best of all, there was also that earth-saving supernatural ritual between Midnight's resident witch, Fiji (Parisa Fitz-Henley), and her longtime crush, Bobo (Dylan Bruce), which left them on cloud nine — and the rest of the world alive.
So what's next? With season two rapidly approaching (it arrives on NBC Friday) and the trailer merely teasing what to expect, we're diving in to discuss some of the plot points and character developments we'd like to see.
1. Give us some new supernaturals
We've seen our fair share of supernatural creatures on season one, including weretigers, demons and a succubus. But will we find something else even more dangerous? With the introduction of hotel owners Kai and Patience Lucero (Nestor Carbonell and Jamie Ray Newman), it's clear that there will be bigger mystical presences in the town. Will they be warlocks? Elves? The possibilities are endless — it's Midnight!
2. More were-animals, please
This show is in the same realm as True Blood (more or less), so it's high time we got to see more of the were community having a little more skin in the game — especially since dear ol' Rev is a weretiger. In previous iterations of weres, especially as seen on True Blood, we've seen that weres generally move in packs. Will we get a pack making their way into this city of outsiders?
3. Let's see more of the Rev's backstory
We got a taste of how most of the major players made their way to Midnight, but there's still a little fog over how the Rev, a lone weretiger, got there. Hopefully we'll get a little backstory for him — especially since actor Yul Vasquez won't be a regular this season.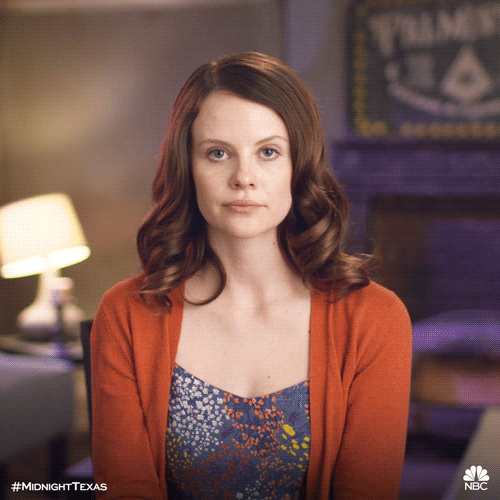 4. Let Fiji keep her new beau
It took an entire season for our virginal Fiji to finally snag her man — and the two even got to hit the sheets in order to save the world! But from the looks of the season two trailer, things won't be easy for Fiji and Bobo, since there's apparently a curse on the family where men who fall in love with the women of her line are doomed to die. Yikes! Hopefully, we'll get a chance to see Fiji and Bobo enjoy a little time with each other and cheat death yet again.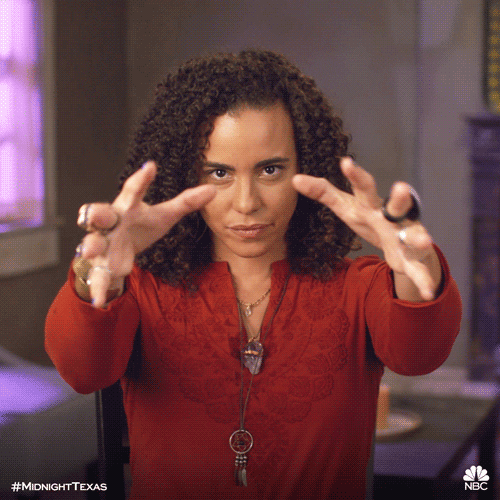 5. Madonna's secrets should be revealed
Madonna's (Kellee Stewart) integration into the Midnight community and her reasons for being there were hinted at early on in season one, but there wasn't much else said about it. What's her deal? Why is she here? Aside from her potential ties to the new hotel owners, we still have so much to learn about this mysterious character.
6. Manfred could up the ante on his powers
When we left off, Manfred got charged up by some truly demonic spirits in order to take on the demon bringing about the apocalypse. That possession has left our boy a little splintered, but did it also bring him some newfound powers we'll get to see? Here's to hoping for a powered-up Manny who can truly test himself in season two.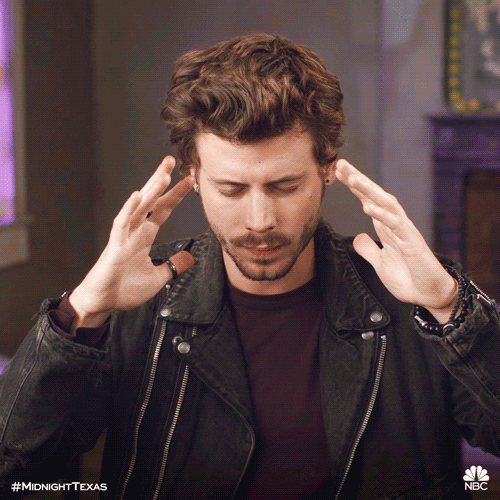 7. A new love interest for Manny, too?
In addition to the Rev taking a bit of a backseat this season, we also know Manny's love interest, Creek (Sarah Ramos), will also be a bit MIA for season two. Does that mean we'll see another love interest for the demon-possessed Manny? There's talk that a new girl, Patience, will take a liking to him, but we also learned that a few new, powerful ladies will be coming into town. Will they take up residence in Manny's heart? If so, this will be an interesting watch.
8. A True Blood crossover
Considering that Charlaine Harris wrote the books on which both of these series were based, it's not entirely out of the question to think about these two worlds existing in the same extended universe. While there are no hints yet that a crossover would happen, the idea of seeing familiar True Blood faces like Sookie Stackhouse or Hoyt Fortenberry is pretty dang exciting.
More: 9 New Shows Coming This Fall That Busy Moms Should Make Time For
Be sure to catch Midnight, Texas season two when it premieres Friday at 9/8c on NBC.