Every once in a while, I go to my Hulu queue and just can't find anything I'm in the mood to watch. During such a moment late last spring, I found myself clicking on through various spinoffs of TV shows I loved to see if anything piqued my interest. Lots of scrolling led me to the spinoff of Black-ish (which came back for season five on Oct. 16), Grown-ish. Pretty quickly I discovered the show is a classic example of those times when they sum parts of a spinoff have turned out even better than the original. Sure, Black-ish is absolutely an important and inviting show you need to dive into, but for my money, Grown-ish is one show you need to be making time to watch.
More: Fall TV Premiere Dates You Need to Know About
Like The Cosby Show, Black-ish is also about an upwardly mobile Black family, though its stories are told through a solid, very identifiable gimmick: "a very special episode." Nearly every week, Black-ish brings the truth about topics like historical accuracy, the criminal justice system and postpartum depression. Returning to Freeform in January 2019, Grown-ish — which follows the oldest daughter of Black-ish's Dre and Bow Johnson, Zoey (played by Yara Shahidi) during her time as an undergrad — has chosen to integrate themes of social justice and life as a Black American with ideas about how millennials are navigating various critical issues in 2018. It's set against the backdrop of a select group of friends of varying racial and socioeconomic backgrounds at a prominent California university. What makes it widely relevant is that so many of its storylines — including dating, activism and addiction — are actually issues that translate to people of all ages.
I've enjoyed Black-ish, now in its fifth season, but I admit that at times it feels a bit like church. I know I need to show up this week because I'm going to learn something that will be good for me. That's not always what I want from my entertainment. Grown-ish is still able to "preach" about topics like drugs and politics, but it does so with a softer hand, more exploratory than instructive. Perhaps it's because I'm an older person who remembers those very famous, very educational after-school specials, but I appreciate just watching these college kids screw stuff up and hash out their mistakes one-to-one (it is a TV show, after all; they're going to figure it out by the end).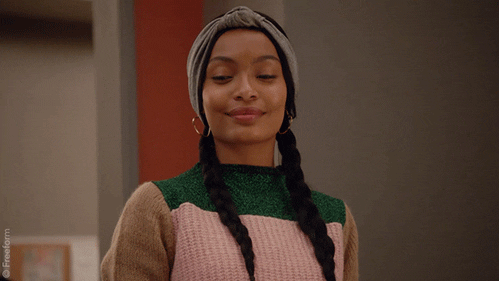 More: 12 Young Adult Shows You'll Actually Want to Watch With Your Teens
While all the Black-ish characters are pretty good, there are definite standouts, notably Marsai Martin's Diane and Tracee Ellis Ross' Rainbow. Grown-ish doesn't feel like it favors particular characters, instead boasting a choice core cast. Here, Zoey is joined by an almost Friends-like ensemble, equal parts male and female, who work best in a group and even better when the ladies come together. Together, they form a friend group that challenges Zoey to live out her beliefs and calls her to task when she doesn't. It's a process that feels organic to anyone who has risen through young adulthood and made it to the other side.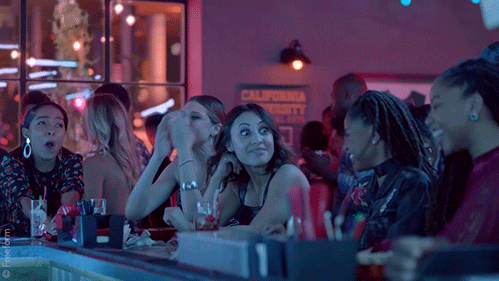 Grown-ish takes some of the best elements of Black-ish — smart writing, uncomfortable situations and humor — and communicates important messages, but it does so with a softer hand. Zoey doesn't already have the answers the same way Dre does. She's learning as she goes, mostly through her own mistakes and a patient group of friends who love her. Who can't relate to that? Who doesn't want that?
Despite the fact that it's only going into its sophomore season, there's so much about Grown-ish that, when you really think about it, makes it so much better, more dynamic, more enjoyable than the show it's developed from. The more I think about it, the more I think Grown–ish might actually join the ranks of other great spinoffs — Law & Order SVU, Saved By the Bell, The Jeffersons and so on — that over time outshone their original series.