If you were obsessed with Choose Your Own Adventure books and video games growing up, you're in luck. According to a recent Bloomberg report, Netflix will soon let you decide how your favorite show ends.
This slate of specials is coming sooner than you might expect. By the end of 2018, the streaming giant will reportedly release programming that allows viewers to choose the next storyline in a TV episode or movie.
More: All the Netflix Originals Coming Out Through the End of the Year
Even better? The choose-your-adventure fun will kick off with the upcoming season of Black Mirror, the Emmy-winning (and mind-trippy) sci-fi anthology series. The fifth season of the show, which should drop in December, will reportedly include a choose-your-own-adventure-style episode.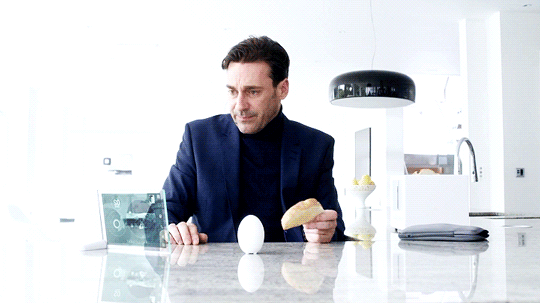 Per Bloomberg, Netflix is looking to launch the next big thing and feels as though interactive TV will draw in more subscribers.
So far, the streaming service has begun testing the waters with choose-your-own-adventure animated programs for children. One such example is Puss in Book, in which the viewer is asked in the first few moments to choose a scenario: Should the famous feline fight a god or a tree?
More: These Netflix Hacks Will Take Your Bingeing to a Whole New Level
Netflix will allegedly also soon release a choose-your-own-adventure animated series based on the wildly popular video game Minecraft. It is rumored to be released later this year.
This exciting new (well, new to Netflix and modern programming) format isn't without questions, naturally.
Due to the fact that the viewer will need to have various scenarios to choose from, production of these shows and movies will have to account for the extra man-hours of the writers, producers and stars involved.
More: 44 Incredible Shows on Netflix You Should Be Watching
Netflix rival HBO began exploring all these questions in November 2017 with an interactive app for the Steven Soderbergh-directed TV show Mosaic. While the show received lukewarm praise, the rollout for the show, with its interactive functions, inspired curiosity about what the next steps for this kind of programming would look like.
Released prior to the show, the free app allowed viewers to explore various possible storylines for the murder mystery. They were then able to compare their vision with Soderbergh's when the actual limited series premiered in January 2018.
It remains to be seen at this point how complex Netflix's adult offerings will be, but today's technology undoubtedly provides plenty of exciting opportunity for these interactive narratives.