Big news out of Westeros: one of Game of Thrones' most beloved characters will be returning for the show's eighth (and final) season. But who is coming back? Well, according to GoT's VFX supervisor Joe Bauer, Ghost — Jon Snow's beloved dire wolf — will be making an appearance.
More: We Can't Handle This Game of Thrones Star's Hints About the Final Season
"Oh, you'll see him again," Bauer told HuffPost, and not just for a tiny cameo. "He has a fair amount of screen time in season eight… Ghost does show up, and he does some… he's very present and does some pretty cool things."
Of course, fans of the series have been contemplating Ghost's fate since his last appearance in "Oathbreaker" (episode three of season six). And while he has not been seen on-screen since that time, Game of Thrones' producer Bryan Cogman previously confirmed he was in fact alive, issuing a dire wolf-related tweet during season seven.
"We shot a Jon/Ghost scene. Didn't make it. I tried! Thx for watching everybody. #Stormborn"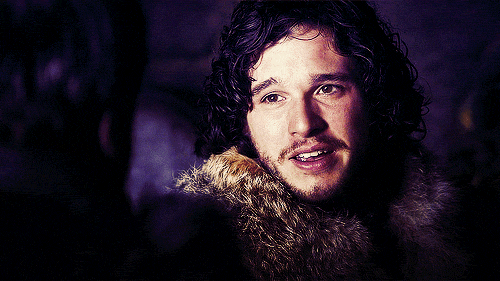 So where has Ghost been? We don't really know. The only thing we do know is why the character hasn't been seen in the series — and that reason appears to be budgetary.
"The direwolves are tough," Bauer told HuffPost, "because you don't want to get them wrong," visually speaking. Bauer explained that it takes a lot of time, money and work to make them appear realistic and not cartoonish. "We end up always shooting real wolves and doing a scaling trick with them. But the real wolves only behave in certain ways," making the animation process difficult.
And, cocreators D.B. Weiss and David Benioff have echoed similar sentiments.
In fact, according to Vanity Fair, Weiss and Benioff previously said they "did some testing" with the direwolves but "at a certain point they look unreal… no matter how much money you spend on C.G. wolves — and we've seen the best that's out there, state of the art, and some of it looks great — it still doesn't look, move, and feel like a real animal."
That said, fans cannot wait to see Ghost back on-screen.
Apparently Ghost will be back in Season 8 of #GameofThrones and I'm hyped

— Joe Ryan (@Joe__Ryan) October 1, 2018
It's been awhile since I went long on #GameofThrones so here I am going BANANAS OVER THE NEWS THAT GHOST IS COMING BACK https://t.co/1s7eTCx7Yj pic.twitter.com/EzU85JAA7d

— Joanna Robinson (@jowrotethis) October 1, 2018
You're not a true Game of Thrones fan if you don't cry when Jon and Ghost reunite.

— TrueTargaryen (@dracarys234) September 30, 2018
And who can blame them? Jon and Ghost are the sweetest odd couple.
That said, can we make a request? Please. Don't bring Ghost back just to kill him. We're not sure our already overloaded hearts can take it.
More: Don't Hold Your Breath for Game of Thrones Season 8 to Premiere in April 2019
Game of Thrones will return to HBO in 2019.