Earlier this year, The Walking Dead's Andrew Lincoln made a stunning announcement: He would be leaving the series after nine seasons to spend more time with his family. "I have two young children, and I live in a different country, and they become less portable as they get older," Lincoln told Entertainment Weekly in July. "It was that simple. It was time for me to come home." And while many were heartbroken by the news — including fans and fellow castmates — it turns out Lincoln's last day on set may be later than we thought.
More: The Reason Andrew Lincoln Is Leaving The Walking Dead
According to Entertainment Weekly's report from Tuesday, it appears Lincoln is slated to return to The Walking Dead to learn the directing ropes. "I'm going back," the star recently told EW. "I'm going back to shadow a director, and my intention is to direct next year."
No word yet on how many episodes Lincoln may oversee. However, if he follows in the footsteps of fellow actor Michael Cudlitz, who played the now-dead character Abraham on past TWD seasons and directed season nine episode "Stradivarius" (airing Nov.18) — Lincoln will undoubtedly direct one episode (but hopefully more!).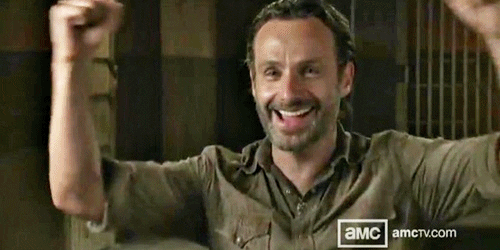 When asked why he is returning so soon after his departure, Lincoln laughed. "I can't be that far away because I can't bear it. That's how much I am invested in the show," Lincoln told EW, "and the continuation of the story."
Of course, this means Rick Grimes will still be gone, perhaps to the dismay of some. However, it is comforting to know that an original cast member — the original cast member, to be exact — will be back on set.
More: Finally, The Walking Dead Season 9 Spoiler We Needed
The Walking Dead season nine is slated to premiere on Oct. 7 on AMC.