Praise be to the TV gods for small blessings! Instead of just tossing us back into the emotional deep end on Thursday, Sept. 25 with the return of This Is Us, NBC will run a special to help get fans ready for season three. 'Cause, let's be real, there was a lot to unpack last season. Who wouldn't need a refresher?
As for what fans can expect from the Sept. 18 special, think behind the scenes. Through clips and cast interviews, the one-hour episode will offer a revealing look at how the series comes together. Naturally, this means the previous two seasons will be discussed and explored.
More: Here's What's Really Happening to Beth on This Is Us
Milo Ventimiglia (Jack), Mandy Moore (Rebecca), Sterling K. Brown (Randall), Justin Hartley (Kevin), Chrissy Metz (Kate), Susan Kelechi Watson (Beth) and Chris Sullivan (Toby Damon) will all contribute with thoughts throughout the special according to Deadline.

"Upon its 2016 premiere, This Is Us captured the heart of viewers and immediately took its place as one of television's most beloved dramas. We are proud to once again partner with our friends at NBC for this very special look at the trials and triumphs of the Pearson family before the series returns for its highly anticipated third season," said Maureen J. Reidy, Paley Center president and CEO.
The good news is that you likely won't be weeping nearly as much (if at all) as you do while watching typical This Is Us season shenanigans. The bad news is that watching may remind you the upcoming season will require an arsenal of tissue for your tears — the cast will likely reference Jack's death by Crock-Pot, as well as Rebecca's ability to ultimately move on with Miguel.
And we don't have to tell you both of those topics are total tearjerkers.
Speaking with Extra in January, Moore underscored that her character's post-Jack marriage would be a "big focus" in season three. "It's hard to imagine Jack without Rebecca, and Rebecca without Jack, and that she did move on with her life," Moore said. "I feel like that is going to be the biggest battle of the how is getting people to become Team Miguel."
More: This Is Us Season 3 Will Feature a Major First for Jack & Rebecca
If Moore and Ventimiglia broach this subject side by side during the special, which we suspect they will, all bets are off and ugly crying is back on the table.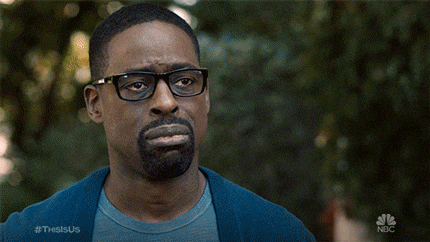 Another potentially explosive storyline that might be addressed? What the future hold for Beth and Randall. Fan favorites Brown and Watson are always dynamite together, so keep your eyes peeled for the beloved pair to discuss those cryptic flash-forward scenes between Randall and a now-adult Tess.
Despite the fact that Watson assured fans "they're not going to kill Beth" in season three, there is certainly something big lurking in Randall and Beth's future.