Being a Game of Thrones fan is becoming nearly as excruciating as the HBO series' notorious torture scenes — and the agony has everything to do with anxiously awaiting the eighth and final season. Although previous intel suggested that fans might be tuning in come April 2019, the latest speculation is that the wait will be even longer.
Sigh.
It's not as though GoT fans lack patience. Outside of whiling away our time in between seasons, we've been relatively relaxed for the roughly 1,000 years (just an off-the-cuff approximation) it is taking GoT author George R.R. Martin to reveal his sixth book, Winds of Winter.
More: Kit Harington Is Making Everyone Cry With His GoT Finale Statements
The series' seventh season premiered in July 2017, meaning it's already been over a year since fans have gotten their fix of new GoT episodes. Could we really have to wait even longer than anticipated to tune into the last season? Possibly.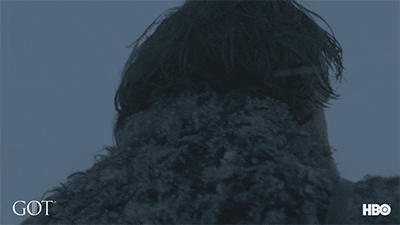 In an interview with HuffPost, GoT visual effects supervisor Joe Bauer certainly seemed to imply as much. "In two years, we'll be eligible for the Season 8 work, which we're just beginning now," he said of the show's Emmy considerations.
Wait, did he just totally gloss over the 2019 Emmy season? By saying the show will be eligible in two years, Bauer suggested that Game of Thrones won't qualify for the 2019 deadline of May 31. If most of the season's episodes air after that date, GoT would be ineligible for next year's Emmy contention.
More: We Can't Handle This Game of Thrones Star's Hints About the Final Season
"We're going to be toiling away on Season 8 until May of 2019, so it's eight or nine months away," Bauer added, noting that he is keeping his schedule clear of basically anything but GoT. "So much of it comes down to timing and all that stuff. The situation changes every week. I know I'm not doing anything else but Thrones until May of next year."
Hypothesizing a timeline based on Bauer's comments leads us to believe that GoT's final season won't premiere until June or even July, the same month last season premiered.
More: Brace Yourself for So Much Death in Game of Thrones' Final Season
However — here's your glimmer of hope, GoT fans — it should be noted that, aside from seasons three and seven, every other season of the massively popular series has premiered in April. And there's also the fact that a rep from HBO told HuffPost on Sunday, "An airdate for Game of Thrones hasn't been announced, but as Casey Bloys said, the show will be appearing in the first half of 2019."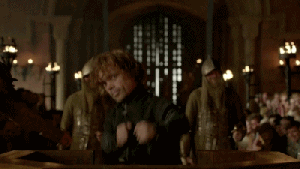 In short, don't hold your breath for that April 2019 premiere… but just know that it's possible. Winter is still coming. It might just be in, you know, late spring or summer.