Big news for Big Little Lies fans: According to Vogue, Laura Dern has joined the cast of Greta Gerwig's Little Women, making her the second BLL star to sign on for the project. There's no word yet on who Dern will play, but we are already hoping and praying that she will be confirmed to play Marmee because, hello, Dern radiates pure Marmee energy.
More: We Know More About Meryl Streep's Role in Big Little Lies, & It's So Good
Just a few weeks before Dern's casting announcement on Thursday, it was announced that Meryl Streep — who is set to play Mary Louise Wright in Big Little Lies season two — had signed on to the star-studded cast to play the imperious Aunt March. Additionally, in July, Gerwig revealed other members of her supremely talented cast would include Saoirse Ronan and Timothée Chalamet, both of Lady Bird (which Gerwig wrote and directed), Florence Pugh (who starred in 2017's Lady Macbeth) and Emma Stone.
But with Dern, Stone, Ronan and Streep, can it really get any better? We think not.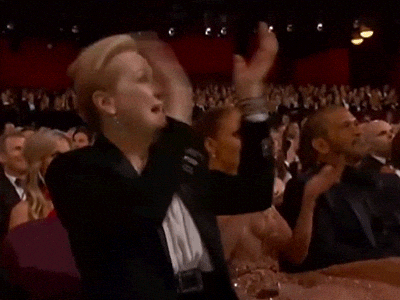 Well, possibly. Robin Swicord, who wrote the screenplays for The Curious Case of Benjamin Button and Memoirs of a Geisha, will be producing the film along with Denise Di Novi and Amy Pascal.
The latest adaptation of the classic Louisa May Alcott novel — which follows sisters Amy, Jo, Beth, Meg and their mother as they learn to navigate life alone in Civil War-era Massachusetts — comes just months after PBS released a three-hour miniseries earlier in 2018 and more than 20 years after the original Little Women film (which starred Winona Ryder, Christian Bale, Kirsten Dunst, Claire Danes and Susan Sarandon) hit theaters.
Of course, fans of Dern's are, understandably, losing their minds at the thought of her infusing this new version of Little Women with her love and light.
Laura Dern in Little Women? AMAZING! pic.twitter.com/5DM7YQC0ej

— naomi (@timmychairmont) August 14, 2018
I had the strangest dream… Greta Gerwig was about to direct an adaptation of Little Women with Meryl Streep, Saoirse Ronan, Timothee Chalamet, Emma Stone, Florence Pugh and James Norton. Then Laura Dern signed on. And then Greta solved global warming and rid the world of evil.

— Hazel Hayes (@TheHazelHayes) August 14, 2018
https://twitter.com/Dramatical18/status/1029877507930169344
More: All the Nostalgic TV Shows & Movies Being Rebooted in 2018
Adding another Emmy-nominated actor to this already amazing cast is sure to make the film extra special. Now we all just need to find a way to make it to 2019, when the film is slated to be released, without fainting from excitement.