There's no beating around the bush: Being a mother is tough work. Rewarding, yes, but getting to those sweet rewards involves lots of time, attention and patience with your children. Raising a tiny human can take a lot out of you, and it doesn't get any easier when you feel the pressure of the outside world judging you on your skills as a mother and making sure you're doing a good job or when you see various aspects of motherhood being turned into a cruel joke in the media.
This August, we wanted to take a look at positive representations of one aspect of motherhood that is still highly debated and stigmatized in real life: breastfeeding. Not only is August National Breastfeeding Month, but also, we're just plain fed up with repressive, rude opinions and stereotypes about breastfeeding continuing to proliferate when it is actually one of the most beautiful, loving things a mother can do for her child.
More: 15 Celebrity Moms Who Struggled With Breastfeeding
On that note, we've put together a list of some notable moments when women were shown on-screen breastfeeding their child or dealing with a breastfeeding-related concern and the moment being used to illustrate just how good breastfeeding is while also destigmatizing the act of breastfeeding. It's interesting that many of these moments have happened on television (likely because television allows time for characters to talk about these issues), but we're glad that they happened period because destigmatizing breastfeeding is an initiative we should all get behind.
1. The Letdown
Australian comedy The Letdown tackles lots of issues concerning being a first-time new mother through the eyes of protagonist Audrey. As such, one of the issues the show focuses on is breastfeeding. Not only do we frequently see Audrey and her fellow new moms breastfeeding their children throughout the show, but we see them come together to support one mother who claims she was thrown out of a coffee shop for breastfeeding her child.
2. Girls
The series finale of Girls was largely focused on Hannah's life as a new mother (which the above clip partially focuses on). Of course, Hannah's transition into motherhood was anything but smooth, as she faced a ton of obstacles in adjusting to being a mother, like successfully breastfeeding her son. But as Hannah slowly grew into her role as a new mom, she ended up being able to breastfeed, reminding viewers that new moms and their babies don't always get it right away and not everything — like breastfeeding — comes easily.
3. Friends
Friends got very real and honest about the need to destigmatize breastfeeding when it came to the way men reacted to it and treated women who do breastfeed. Early on in the second season, Carol has brought over her and Ross' son, Ben, to visit with the gang. When she begins to breastfeed Ben and the women stay around her in the living room to chat because it's not a big deal, Joey and Chandler get a little weirded out and go to the kitchen. There, Ross encourages them to drop their repressive ideas about breastfeeding, reminding them it's totally natural and letting them know it's OK to ask Carol questions about it if they want.
4. The Office
https://www.youtube.com/watch?v=_dpDaarxVnEIn the same vein as the Girls finale, The Office also tackled a tricky breastfeeding-related issue: getting your baby to latch so that they can feed. After Pam gives birth (which you can see in the clip above) to her first child, Cece, she finds that she's having trouble getting Cece to latch during her first day. We see Pam call for a specialist who is on staff to assist (a man, no less, which is pretty freakin' cool), and while it weirds Jim out a little to see a man helping his wife out, the important point this moment makes is that there is no shame if you, as a new mom, are having trouble getting your child to latch.
5. Sex and the City
https://www.youtube.com/watch?v=tZgY5RtYfnYSex and the City was very chill about breastfeeding, reminding us that it's a totally natural, normal, unsensational act when Miranda proceeded to breastfeed Brady while chitchatting with Carrie. Carrie may have had a bit of a shameful reaction to it, looking somewhat thrown as Miranda breastfed, but Miranda was totally cool about it, reacting like it's not a big deal and shouldn't be turned into a big deal either.
6. Charmed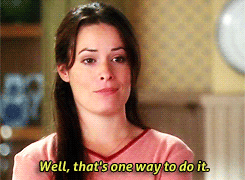 New mom Piper was put on the defensive in Charmed when she was, unfortunately, harassed for breastfeeding her child in public. In one episode, she attempted to feed her new son while she was in a restaurant, but was asked to leave. Being asked to leave to feed your child is not the right message to grab on to here; instead, what's important is to be reminded that breastfeeding is not a sexual or lewd act that cannot be done in public. In fact, it's quite the opposite, and women should be able to breastfeed in a public space if they need to.
7. The Office (again)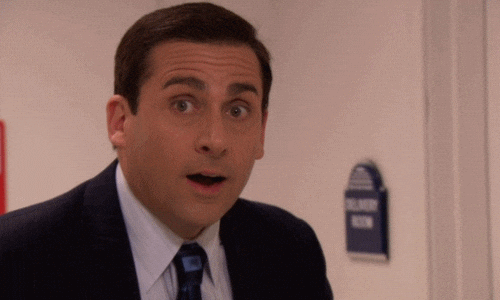 The Office did such a great job destigmatizing breastfeeding that it lands on our list for the second time, but this time around, it's for a more understated moment. The moment in question happens during season three, when one employee, Hannah, brings her infant son into work. At one point, she calls dunce manager Michael Scott over because another employee, Creed, is ogling her as she tries to pump, leading her to file a complaint. While Michael completely bungles the conflict resolution, the two key ideas presented here are that women should be free to breastfeed without feeling like their space is being invaded and that working mothers should have the option to do whatever is necessary to care for their children while at work, including pumping during the day so their child has food later.
8. Grey's Anatomy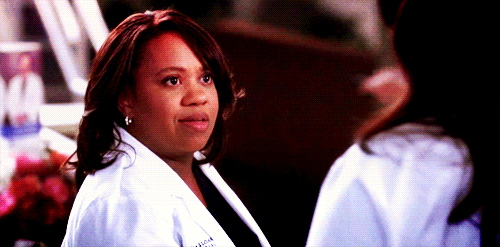 Grey's Anatomy has never shied away from discussing important topics related to women, and so it should come as no surprise they also low-key tackled a breastfeeding-related concern with total ease. The issue in question was the tricky side effect of breastfeeding, leaking, and it was shown when Miranda — a new mom at the time — was trying to console Addison, who was crying while they were working together. Miranda kept asking Addison to stop crying but Addison, not catching her drift, kept at it until Miranda accidentally leaked through her shirt, implying it was her body's natural response to that kind of behavior because she was a nursing mom. It's important to see that not only is breastfeeding normal, but all aspects of being a new mom are just as normal too, which Grey's showed perfectly in this instance.
9. Game of Thrones
Arguably one of the most mundane instances on Game of Thrones where a woman's naked breast is visible happened when Sansa visited her aunt, Lysa Arryn. During their initial meeting, Lysa's son, Robert, approaches her for a feeding and does it as Lysa continues to talk, showing that women are actually capable of feeding their children and taking care of important business. It also sought to normalize breastfeeding of older children, a hot topic today.
10. Gilmore Girls
Always a badass, Lorelai Gilmore once refused to partake in Luke's regressive stance on breastfeeding in public. While Luke spends most of this moment yammering on in typical Luke fashion about how a group of young mothers and their husbands are taking over all the seating in the diner and, horror of horrors, choosing to feed their children in public much in the same way Luke feeds his customers, Lorelai just sits back and shoots down his negativity as coolly as she can.
More: Celebrity Moms You Should Follow on Twitter
11. Sesame Street
One of the oldest and most memorable moments breastfeeding was destigmatized on-screen was in 1976, when folk singer Buffy Sainte-Marie appeared on Sesame Street. Sainte-Marie's appearance focused on the singer talking about her Cree heritage and debunking misconceptions about the Native community, but it also included her breastfeeding her young son, Cody, while Big Bird looked on and asked her questions about why she was doing it.