Reboot fever is very real right now, and any TV show or movie seems to be up for grabs. With a Buffy the Vampire Slayer reboot recently confirmed and the fall 2018 TV lineup including Magnum P.I. and Murphy Brown reboots, it's only natural to wonder what else could — and should — get the reboot green light. Enter Jennifer Aniston, who has apparently changed her tune about a Friends reboot, and we're so into it.
More: Jennifer Aniston Is Making a Netflix Original Comedy & Seriously, We Can't Wait
While chatting with InStyle recently, Aniston was asked how she felt about the idea of a Friends revival. Much to the delight of Friends fans everywhere, Aniston had some pretty positive and exciting thoughts.
"Before that show ended, people were asking if we were coming back," she said. "Courteney [Cox] and Lisa [Kudrow] and I talk about it. I fantasize about it. It really was the greatest job I ever had."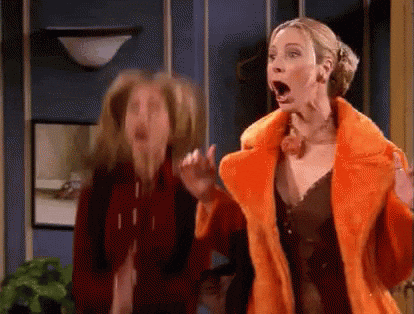 Wait, she still fantasizes about it? Like, surely that has to be a sign that this should happen? Plus, if Aniston's on board, the rest of the cast could be on board, right?
Not so fast. Aniston elaborated on the notion of a Friends revival, commenting, "I don't know what it would look like today, but you never know. So many shows are being successfully rebooted. I know Matt LeBlanc doesn't want to be asked that question anymore. But maybe we could talk him into it."
If a Friends revival fails to get off the ground, Aniston also has a pretty sweet revival alternative that we also happily co-sign: "Or we just give it some time and then Lisa, Courteney and I could reboot The Golden Girls and spend our last years together on wicker furniture." Um, yes, please!
More: Jennifer Aniston & Courteney Cox Are Best (Matching) Friends on Girls' Night Out
For now, the idea of a Friends revival is merely a dream waiting in the wings. Aniston has her hands full with a new show costarring Reese Witherspoon and the Netflix movie Murder Mystery costarring Adam Sandler. That should be enough to tide us over until that revival actually does happen.