The entire first season of BBC America's Killing Eve is available to stream on your computer and on demand, and it's leading the 2018 TV Critic Awards nominees with five nominations. But the real question is: Are you watching it yet? Or have you been on the fence about it, unsure about whether or not you'd want to watch a modern, twisty, moody spy thriller that features two female leads? Well, we're here to tell you that you need to get off that fence and dive into Killing Eve, primarily because one of the show's stars, Sandra Oh, is giving us serious flashbacks to another famous, beloved TV character of hers, Grey's Anatomy's Cristina Yang.
More: 11 TV Shows You Should Be Watching
At first glance, it may not seem like MI5 agent Eve Polastri has anything in common with Seattle Grace's Cristina Yang. One's a spy; the other is a surgeon. One lives and works in Europe; the other lives and works in Seattle, Washington. One uses psychology and political machinations to her advantage in her line of work; the other uses scalpels, X-rays and the like in hers.
But move past all the superficial details, and you'll see that Eve and Cristina are more alike than you would have guessed. Take a look for yourself to see what we mean.
1. Eve & Cristina both work in male-dominated fields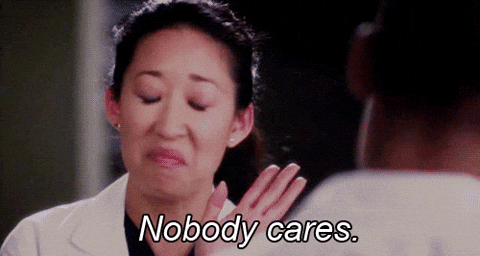 Neither woman is fazed by the fact that they work with domineering men — they just dominate right back. They're both surrounded by pompous bros who like to question their competence (but little do these men know, Eve and Cristina are the definition of smart and competent) and they have no qualms about putting their male peers in their place whenever they display a little workplace sexism.
2. They dedicate themselves entirely to their work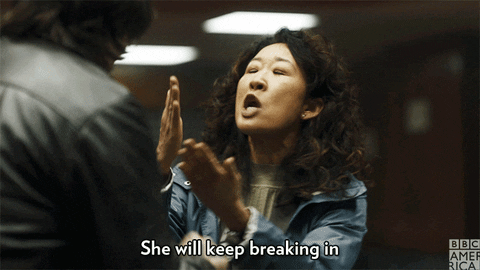 Their personal lives may be taking a nosedive at different moments in their lives, but don't expect Eve or Cristina to let their work slip. Eve practically throws her very sweet, supportive husband to the side because she becomes so focused on finding Villanelle, and Cristina has seen relationships and friendships become the collateral damage to her own career goals. Things work out in the end, but these women risk a lot for the sake of their work.
3. They go through some harrowing situations while on the job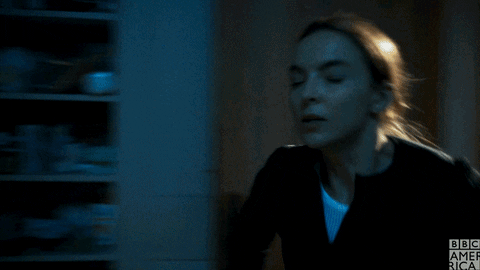 Spy work and medical work are taxing gigs, y'all, and they are not — we repeat: not — for the faint of heart. Both feature lots of blood, lots of intense situations (like standoffs with your enemy or performing heart surgery) and lots of strong language.
4. Eve & Cristina develop and maintain strong female friendships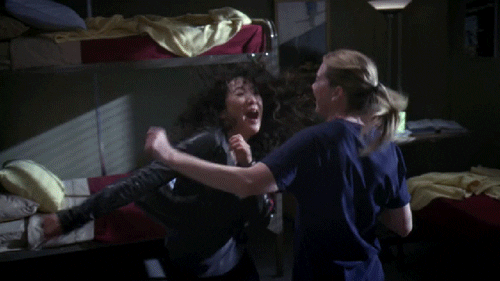 Eve and Cristina both have solid female friendships in their respective workplaces that help keep them sane and anchored while also feeling supported. And sure, Cristina may not have a strong, possibly romantic but mostly friendly attraction to an international assassin like Eve does, but even Eve's connection with Villanelle is too special to ignore as anything other than interesting and valid.
5. Both women have killer comebacks, even in tense situations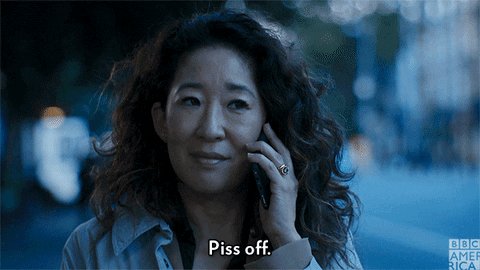 The power of the one-liner is strong with these characters. Even in pressure-cooker situations or awkward moments, you can count on Eve and Cristina knowing just how to diffuse the tension.
6. Eve & Cristina put their keen intellect to good use — & are recognized for it by their peers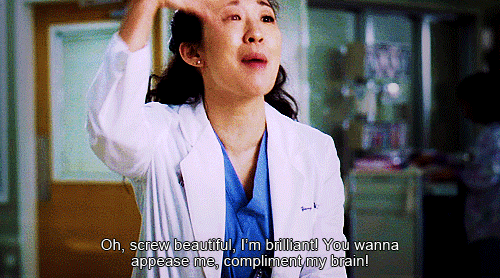 These women are smart as hell, and they know it. Eve isn't afraid to give a shoutout to her schooling credentials when she comes under scrutiny over whether she is qualified to lead her own mission, and Cristina is always ready to remind folks that she demands to be recognized for her brains at all times.
7. Neither Eve nor Cristina is afraid to question authority
There's always someone in a position of power low-key trying to hinder Eve, whether she's fully aware of it or not. By the end of season one, she's in full "question everything and everyone" mode, making her a loose cannon around her boss. As for Cristina, she did listen to her bosses, but don't act like there weren't times she pushed back with her own strong opinions.
8. Both women are solid advice-givers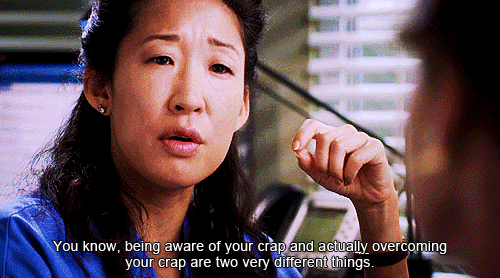 Both women have little to no time for feeling sorry for oneself. Instead, they're here to give their peers some damn good advice so they can all get on with it.
9. Eve & Cristina know how to keep a secret
Because Eve's line of work is so intense, she's naturally adept at keeping secrets. Meanwhile, there so much drama between Cristina and her coworkers that she's had to keep some big things to herself over the years.
10. They're both big fans of a good, stiff drink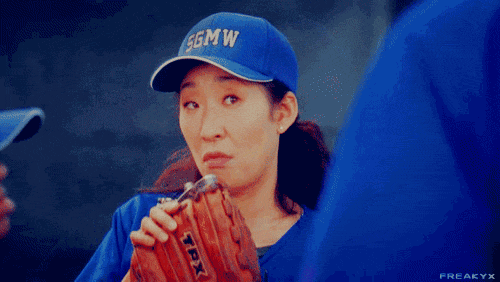 Eve loves a big glass of wine or a gin and tonic at the end of a long workday, and Cristina's a fan of alcohol in all its forms. Both women drink responsibly and often, especially when it's needed after a long day at work.
11. They're tired all the time, & honestly, we get it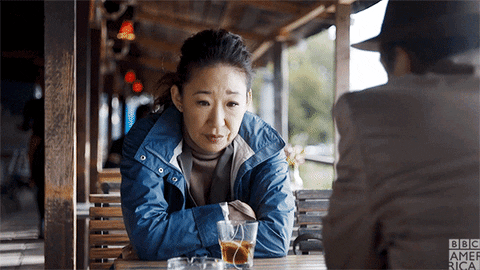 It's tiring work being a surgeon and being a spy! With every twist, turn and obstacle Eve and Cristina face, it's hard not to sympathize with them every time their shoulders slump with exhaustion. We feel you so, so hard.
More: 32 Most Shocking Moments From Every Grey's Anatomy Finale Over the Last 13 Years
Basically, if you've been a fan of Cristina Yang all these years, then you'll definitely find yourself cheering Eve on as you binge Killing Eve season one — which you really should go do, like, right now.