If you've been wondering what keeps Meg Ryan so Zen these days, look no further than the actor's just-revealed morning routine. But be forewarned: You're gonna need to go ahead and carve out a hefty block of time every morning to match Ryan's daily self-care agenda — like, two hours' worth (yes, really!).
More: Meg Ryan & John Mellencamp Might Be Wedding-Planning
According to People, Ryan attended pal Gwyneth Paltrow's third annual In Goop Health Summit in Los Angeles on Sunday, where she opened up about how she starts each day.
"A mutual friend of ours and I have a thing that we call 'the turnout,' which we do in the morning,'" Ryan said, explaining that the term "the turnout" comes from the habit of taking horses out of their stalls to spend time grazing in a pasture. "They have their head, they can think, they have this time to imagine their day or whatever."
For Ryan and her friend, that means taking two hours in the morning to essentially visualize their day.
"We'll take pictures of like the crossword puzzle, the computer, the cup of coffee, the drawings, the thing, and all the ways that you're in that part of your brain that imagines your day or your life and giving it actual time and space in the morning," Ryan said.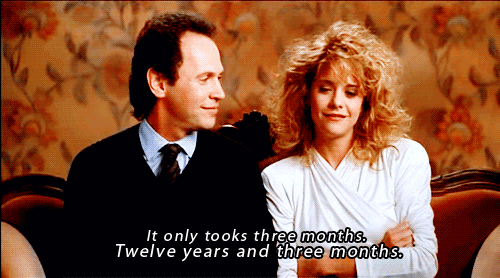 More: Plastic Surgery or Not, Meg Ryan's Face Is None of Your Business
In this respect, it allows her to shift out of working-actor-slash-busy-mom-of-two mode and tap into her creativity — or as Ryan refers to it, become an "imagineer."
Kudos to Ryan, because the only thing we're imagineer-ing for two hours in the early morning is the back of our eyelids. Or wondering whether the avocado we left sitting on the counter is now ripe enough to top our toast (because, breakfast).
But, hey, maybe there's something to Ryan's lengthy morning routine. Based on her description, we can pretty safely call what Ryan does a morning meditation of sorts. And according to Psychology Today, there are myriad scientific benefits of meditation. It increases positive emotion, decreases depression, helps regulate emotions, boosts focus and improves your ability to multitask.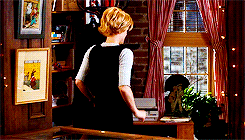 Although we're inclined to get as much sleep as humanly possible, Paltrow clearly agrees with Ryan.
More: Sorry, Tom Cruise, Meg Ryan Is the Real Star of Top Gun
"We have lists and we have to go, go, go. But this thing about like letting there be this little window, even if it has to be at, like, 6:30 to 8:30, I do it every day now," Paltrow said in response to her friend's morning routine revelation, adding, "I think it's such a female quality, you know, daydreaming and sort of fluid. Tapping into the flow, which I think is hard for a lot of us."
Paltrow may be on board with Ryan's routine, but we're still tired even thinking about it. Would you go for Ryan's morning regimen? Or do you love hitting the snooze button as much we do?