Today in news we hoped we'd never hear, we learned that NBC's hit drama This Is Us has already started filming its series finale. Yes, you read that right — series, not season. Alas, at the This Is Us For Your Consideration screening and panel event in Los Angeles on Tuesday, series star Mandy Moore let it slip that the cast already had a few inklings about the show's ending because they'd filmed some of it already.
More: The This Is Us Family Group Text Is So Relatable
Entertainment Tonight put the cast on the spot during the panel, asking about Sterling K. Brown's hints on the show's ultimate finale, to which Moore, the Pearson family matriarch, coyly responded, "I don't know! Maybe parts of the ending have been shot!"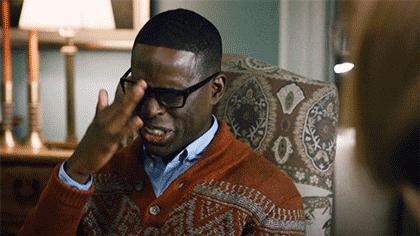 Say it ain't so! We've enjoyed the ignorant bliss of pretending like the show will remain on the air forever, so hearing that the ending has already begun to take shape is a shock to the nervous system. Since Moore told ET the series finale is still "a ways off," at least fans have time to acclimate to the idea (read: return to reality).
However, the cast has known from the beginning that "there's a finite amount of time that the show will exist," according to Moore — and they're at peace with that.
More: Is Everyone Watching This Is Us Without Me?
"I know, it's crazy! Though it gives me solace to at least know that Dan [Fogelman, show creator] knows how the show is going to end. He's not flying by the seat of his pants, you know? Like, there is sort of a through line and a punctuation point and he knows how it all comes together," Moore explained.
For now at least, Fogelman and the rest of the cast are focused on Season 3, which will premiere in the fall. Although Fogelman said during the panel discussion that he and the writers haven't actually written the upcoming season yet, they do have a solid idea about some of the season's major arc. And good news, y'all. Fan favorites Beth (played by Susan Kelechi Watson) and Toby (played by Chris Sullivan) will be front and center.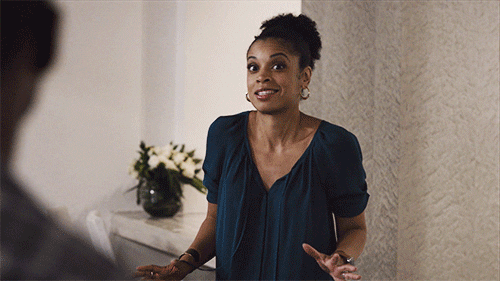 "She's going to get a showcase, and it's going to be fucking amazing," Fogelman revealed of Beth's arc, with Watson elaborating that the plan at this point is to explore Beth's backstory — her childhood, her three sisters, being a big family living in a small house. As for Toby, the writers intend to dive into his battle with depression, which includes looking back into his past as well.
More: Here's What's Really Happening to Beth on This Is Us
Also playing a major part in Season 3 will be Kevin's redemption. Fogelman teased that Kevin (played by Justin Hartley) is "going to find a way to make his father proud and I think you're going to see a lot of that this season." Whew! Finally, right?
So, while the cast may have confirmed fans' worst fears that This Is Us will in fact one day end, it's clear there's still plenty of ground to cover before that day comes. According to Fogelman, "We have a story to tell and we want to do this the right way."