The undeniable hit that is Stranger Things is back in the headlines shortly after the show's creators, Ross and Matt Duffer, faced some troubling claims of verbal abuse against other crew while filming Season 2. Now, with the dust settled, there seems to be only good news this time around because we now know just how much the core cast of Stranger Things (which basically means the folks who've been on this show since Season 1) will be making for Season 3. You may want to sit down and turn off your phone for this because what you're about to read might have you calling your boss and asking for a raise ASAP.
More: Stranger Things Creators Respond to Verbal Abuse Claims, but Is It Enough?
Late Monday afternoon, The Hollywood Reporter issued a new report that for Season 3, the core cast of Stranger Things would be getting substantial salary increases. It appears each cast member's salary has been raised based on which "pay tier" they fall into, and while it's not clear from the source how the pay tiers were decided on, one could surmise that things like experience and how central an actor is to the show factored into deciding who goes where.
So, the moment of truth. Here's how much the core cast is making per episode for Season 3 according to THR: "Winona Ryder (Joyce) and David Harbour (Jim Hopper) make up the 'A tier' and are making up to $350,000 an episode. The 'B tier' consists of the young stars — Finn Wolfhard (Mike), Gaten Matarazzo (Dustin), Caleb McLaughlin (Lucas) and Noah Schnapp (Will) — who are each collecting $250,000 per episode. Meanwhile, the actors in the 'C tier' — onscreen teenagers Natalia Dyer (Nancy), Charlie Heaton (Jonathan) and Joe Keery (Steve) — are each pocketing roughly $150,000 an episode."
THR reports the child actors were originally making something like $20,000 per episode, while Ryder, who came into Stranger Things with considerable experience and notoriety, was making about $100,000 per episode and Harbour — another adult with a fair amount of film, TV and stage experience previous to this show — was making around $80,000 per episode. That's a lot of dough, even before the pay bump.
These pay increases are substantial, not just by our average standards (where the average household income, as reported by USA Today in 2016 for the year 2014, was in the neighborhood of $60,000) but also by Stranger Things standards. Although the cast was given a $60,000 bonus when it was clear the show was a runaway success, these actors (regardless of tier) are making up to five times more than what they made for Seasons 1 and 2.
Party on, dudes. That's a heck of a pay bump.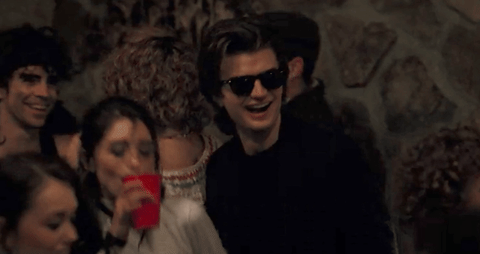 What's also interesting about this news is that we don't know where one of the key young actors, Millie Bobby Brown, falls within these salary negotiations. In September 2017, THR reported that the actor was seeking to renegotiate her salary given her singular star power on the show. But it's still unclear if she'll be making as much or more than her adolescent peers.
More: Stranger Things' David Harbour Just Dropped Some Bad News About Season 3
Regardless, these salary increases do actually scan with the massive success of the show, which this cast has had a hand in. Basically, Stranger Things' success means more bankability and name-recognition for them, which in turn means they can ask for more money. But the show has also helped launch some of the cast into a variety of other major projects, including Wolfhard's starring role in last summer's scary hit It, Brown's role in the next Godzilla film and both Matarazzo and Harbour's work fronting commercial campaigns for Verizon and Tide, respectively. And so the wheels of bankability, name-recognition and success turn on and on.
More: This Stranger Things Star Finally Agreed to Officiate a Fan's Wedding
If you made it this far, then hopefully you haven't slid out of your chair and onto the floor into a pool of sadness, clutching your 2018 pay stubs and crying, "Why?!" up into your ceiling and, subsequently, an existential void filled with dread. Yes, the cast of Stranger Things, regardless of their tier, is set to make more money per episode than you might ever hope to see in 2018. They're gonna end up partying like it's 1989 while we sit at home eating instant ramen, but do you know what? We'll get through this together.