Reese Witherspoon has been part of Hollywood since she was 14 years old. Over the course of nearly three decades, Witherspoon has proven herself to be a talented actress, in demand for many films.
At 41 years old, Witherspoon has already starred in a variety of projects, mainly movies, and shown she's exactly where she belongs. For years, she was known as a romantic comedy star, but she was also able to reinvent herself. She's so much more than Elle Woods or Melanie Carmichael/Smooter.
The Draper James founder been choosing to take on roles with more substance and that women can relate to. She is also fighting for gender equality and ensuring that women have the same opportunities as men, especially when it comes to significant, meaningful roles in television and film. That's one of the reasons she started her own production company, Hello Sunshine.
More: Happy Birthday, Reese Witherspoon! Our Fave Reese Roles
While promoting her newest role in A Wrinkle in Time, she told Stephen Colbert on The Late Show with Stephen Colbert in March, "I just kept reading really crummy scripts and I was like, 'I don't want to do these crummy movies.' And I thought, instead of complaining about it, might as well just make my own movies — so I did." She continued, "I want little girls to grow up and see women in more complex roles in different ways. And not just be the wife and the girlfriend of a superhero. Because women are more than that, and people deserve to see women with all their complexities."
Witherspoon has already had a long career, but she's only just starting to really dig in — and not just for herself but for all women. She's a true innovator and a role model, which is why Witherspoon is so beloved.
In honor of what she's accomplished thus far as an actress, a producer and a woman, we're celebrating Witherspoon by ranking some of her best roles yet. It's hard to select just a few, but in our opinion, the following are top-notch.
14. The Man in the Moon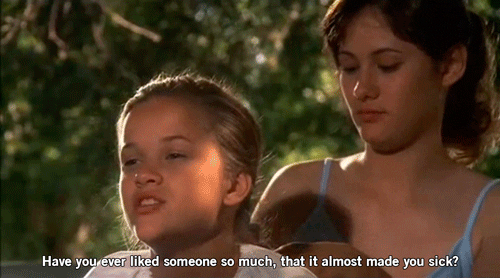 In 1991, Witherspoon starred in her first movie ever, The Man in the Moon, which also features Sam Waterston, Tess Harper, Gail Strickland, Jason London and Emily Warfield. In this coming-of-age film, Witherspoon plays 14-year-old Dani Trant, who finds herself and falls in love with her sister's 17-year-old boyfriend. Even as a teenager, Witherspoon steals the spotlight.
13. Sing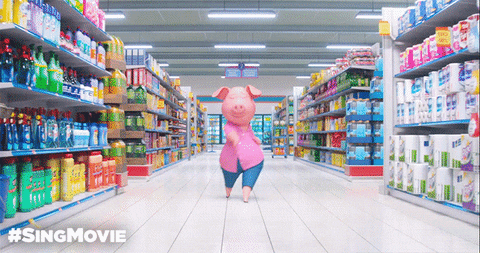 Witherspoon's animated character in Sing, Rosita, counts as one of her best roles. Rosita is first seen as a mother of a lot of piglets and a wife taking care of a husband who is so consumed with himself and his career, he doesn't even notice her. But Rosita decides to do something for herself by trying out for a singing competition. Throughout the movie, Rosita discovers herself again and embraces her sexy side. She shows that she's so much more than just a wife and a mother.
12. Fear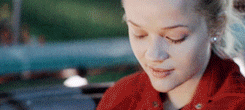 Who can forget when Witherspoon starred alongside Mark Wahlberg in 1996's Fear? She plays teenager Nicole, who falls head over heels in love with bad boy David. Even though they have a great time on the roller coaster, their romance quickly goes sour when David becomes twisted and obsessive. Eventually, Nicole sees how sick David is and, with her family, stands up to him. Granted, things end badly and bloody, but Nicole takes her life back by taking down David.
More: Laura Dern & Reese Witherspoon Prove They're as Close as Ever & Not Feuding
11. Four Christmases
Four Christmases might not be the best movie or everyone's favorite Christmas flick, but Witherspoon is fantastic in it. What makes it so great is that she's funny and lets her comedic talents shine. Witherspoon plays Kate, a character who stands up to her man (played by Vince Vaughn) when she realizes that maybe she does want to get married and have children, even though she didn't want to for a long time. No matter how he or anyone else feels about it, Kate follows her heart and what's going to make her the happiest.
10. Sweet Home Alabama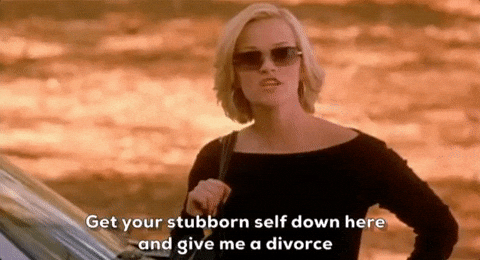 "You have a baby… in a bar." This is one of many memorable lines Witherspoon says in Sweet Home Alabama. Some might see the 2002 rom-com as simply that, but her character, Melanie, is a badass woman who left her small Southern hometown to give herself a bigger, more successful life. She pursued a fashion career and made something of herself rather than settling for a life of motherhood and babies. Yes, she ends up finding love and starting a family, but that eventually became part of her dream.
9. Pleasantville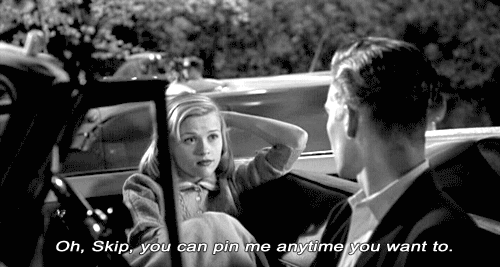 In Pleasantville, Witherspoon plays Jennifer, David's (Tobey Maguire) twin sister. Jennifer and David enter the world of Pleasantville, a '50s TV sitcom, where everything and everyone is wholesome. However, things start to change, partly thanks to Jennifer, who has sex with Skip (Paul Walker). As shallow as some might find Jennifer, what's great about her is she embraces her sexuality, and isn't afraid to be forward with men. It's a part of who she is and she isn't ashamed of it at all.
More: 12 Things to Know About Ryan Phillippe & Reese Witherspoon's Daughter, Ava Phillippe
8. Election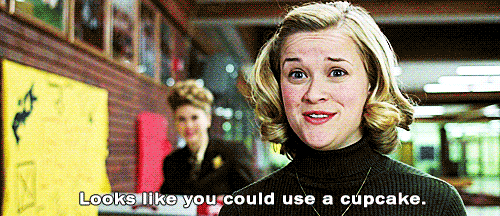 MTV's 1999 film Election is noteworthy thanks to Witherspoon. She plays Tracy Flick, a student determined to become student body president at her high school. Tracy is cutthroat and a know-it-all who will do whatever it takes to get what she wants. On more than one occasion, Tracy has even been compared to Hillary Clinton, especially in light of the 2016 presidential election. A lot of what Tracy endures is relatable and speaks to the current political climate.
7. Friends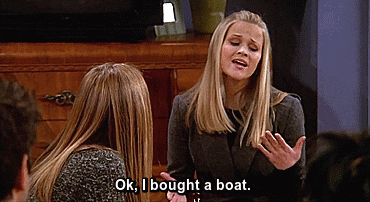 She only starred in two episode of Friends in 2000, but Witherspoon left her mark as Jill Green, Rachel's youngest sister. Jill attempts to start a new life, just like Rachel, but in the process, she tries to seduce Ross as a way to get under her sister's skin. There's no one better who could've played Jill. Witherspoon is hilarious and embodies everything Rachel was before she moved in with Monica.
6. The Mindy Project
The final season of The Mindy Project was a gift to fans, especially when Witherspoon showed up as herself in Mindy's illusion. In her brief but impactful cameo, she tells Mindy to find herself and to ignore Hollywood's rom-com expectation that a man will come in and save the day. Witherspoon also pokes fun at some of the characters she portrayed over the years. As her character preaches, "Movies aren't real, Mindy." She also says of Wild, "If you had read it, or watched the movie, you'd know that life isn't about finding a man. It's about finding yourself."
5. Cruel Intentions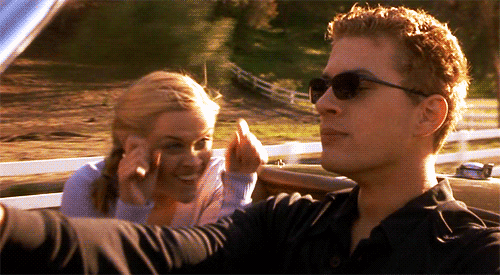 Witherspoon and Ryan Phillippe were a real-life couple in this film, but there's so much more to Witherspoon's role. As Annette Hargrove, she's silly, smart, strong and different from other women Sebastian Valmont (Phillippe) had ever encountered. That's why he fell head over heels in love with her. Annette also acts as a savior of sorts, helping him change and showing him what life had to offer outside of his rich, womanizing ways.
More: Meryl Streep Is Joining Big Little Lies for Season 2 & We're Not OK
4. Walk the Line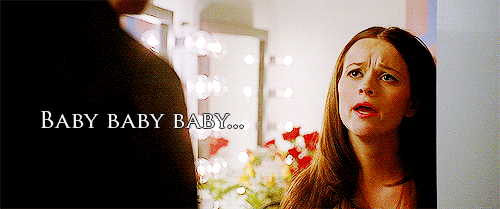 Who can ever forget Witherspoon as June Carter? This was the role that earned Witherspoon her first Oscar win. In addition to her acting, it was her singing that showed how amazing of an actress she is. She fully transformed into the woman Johnny Cash fell hard for. If anything, Walk the Line proved Witherspoon can pretty much do anything when it comes to acting.
3. Wild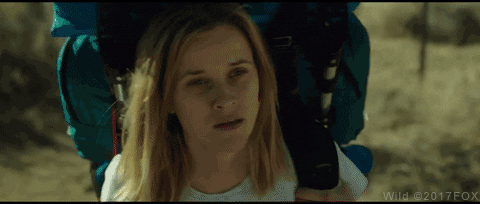 Wild scored Witherspoon her second Oscar nomination. She didn't take home the gold statue (Julianne Moore did, for Still Alice), but the recognition isn't what made this film and her character so special. Adapted from the book by Cheryl Strayed, Witherspoon's character, Cheryl, goes on a life-changing journey to find herself after taking some of the toughest blows in life. This movie empowered women of all ages and made many of them want to rediscover themselves.
2. Big Little Lies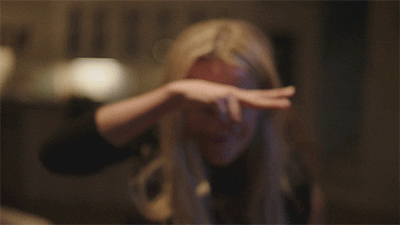 Witherspoon produced Big Little Lies, and the HBO miniseries (which is coming back for a second season) scored major nominations and wins at both the Emmys and Golden Globes. Witherspoon herself earned an Emmy and a Golden Globe nom. Through Madeline Martha McKenzie, Witherspoon shows that a woman is complex, imperfect and can do what she wants, when she wants. She behaves badly and says what comes to her mind. It's refreshing to see a woman act this way in a TV series, to say the least.
1. Legally Blonde

Finally, there is Legally Blonde. When it was released in 2001, neither Witherspoon nor the movie's creators probably expected it to become such a big hit. It affected young girls in major ways — and still does. As Elle Woods, Witherspoon shows that you can't judge a woman by how she looks. A woman can do what she wants, if she puts her mind to it. Also, a bubbly blonde who is in a sorority and loves the color pink can be successful. Yes, Elle goes to Harvard to win back her boyfriend, Warren, but in the process she finds herself and realizes what she can accomplish — without a man by her side.
More: These Big Little Lies Stars Are Making So Much Money for Season 2
And this is only the beginning of Witherspoon playing amazing women and transforming movies for the better.