We all knew it was coming. It was only a matter of time before another beloved character on The Walking Dead died. And true to form, the apocalyptic AMC series set up the second half of Season 8 to start with the loss of one of the show's OG stars.
More: How [SPOILER] Feels About Being Killed Off on The Walking Dead
If by some freak chance you haven't yet seen the first half of Season 8, take a minute to examine your life's priorities. Then be forewarned: What we're about to discuss contains plot points pertinent to the finale of this season's first half.
OK, now we're ready for the postmortem (or perhaps premortem) — #RIP Carl. Although Rick's only son hasn't quite succumbed yet, the fact that he got bitten by a walker pretty much spells his doom. While we weren't always crazy about the kid, he really has grown on us over the years.
More: Another Beloved Walking Dead Character May Be Leaving the Show
So where does that leave us? Getting ready to say goodbye again, of course. But not only that, it puts every committed fan on alert because typically character deaths on The Walking Dead tend to follow each other.
Therefore, to help mentally prepare ourselves and thus soften the impending blow, let's take a look at five major characters in peril who could accompany Carl (or follow him shortly thereafter) into the great beyond.
1. Negan
Yes, we realize that in The Walking Dead comics Negan doesn't actually die in the upcoming battles. Rather, he is captured and held prisoner by Rick and his crew. But — and this is a big one — he also develops a strange symbiotic relationship with young Carl in the comics. Not to mention Carl doesn't get bitten in the comics. Since the original storyline doesn't have Carl dying, maybe they'll kill off Negan too. After all, his fate has already been altered by Carl's certain doom.
2. Eugene
It sucks to say it since actor Josh McDermitt is such an ace, but we're ready for Eugene to get his comeuppance. He turned on Rick and the rest of the gang, and that betrayal has led to heartbreak and death for our heroes. He could always redeem himself by sacrificing his life to save Rick or Maggie or any other character who didn't break our goddamn hearts.
3. Morgan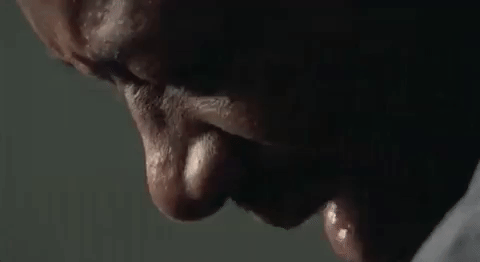 Unlike Eugene, we don't want Morgan to die. In fact, we'd love it if he had a bigger role in the series. Unfortunately, the writing is already on the wall — it has been announced that the character, played by Lennie James, will be making the jump from TWD to its prequel series, Fear the Walking Dead. Granted, this does leave the door open for him to return… unless the way he is written off is via death, which, let's face it, is always a possibility in this world.
More: Andrew Lincoln Reveals Who Is in the Graves on The Walking Dead
4. Maggie
In the comic series, Maggie becomes leader of the Hilltop Colony. We've already seen her presence grow so much the last few seasons, and with it the respect of the other characters for her. Tragically, though, the show could lose Lauren Cohan, the actor who plays Maggie, to contract negotiations. According to The Hollywood Reporter, Cohan hasn't committed to renewing her contract for Season 9. It is said that while she isn't seeking parity with her male costars Andrew Lincoln and Norman Reedus, Cohan would like (and deserves!) more than AMC is bringing to the table right now. The fact that countless other networks are in hot pursuit of the rising star could seal Maggie's fate on the show.
5. Rosita
Rosita has been doing a little dance with death lately, all but willing it to come for her. She's brave, yes, but she's also reckless — and she tends to let her personal feelings cloud her judgment. The hope here is that if someone has to die, perhaps Eugene lays down his life for Rosita. Since they started this journey together with Abraham, it would bring the situation sort of full circle.