Remakes and revivals are all the rage right now. Our nostalgia fuels the need to revisit shows like Roseanne, Full House, Gilmore Girls and Will & Grace. But some nostalgia is sacred. Some shows and movies don't need to be revisited because they were perfect just as they are, and one of those is 10 Things I Hate About You.
More: Best Chick Flicks of All Time
One of the film's stars, Andrew Keegan, is actually on board to bring back the 1999 cult classic for its 20th anniversary next year. Somehow, he doesn't seem to understand how wrong that is.
"I was thinking they should do some kind of remake or revisit to that project," he told Us Weekly at the Vampires Among Us premiere in Los Angeles this week. "Maybe that would happen. I think it would be really cool. This seems to be happening a lot. There is a lot of nostalgia around those kinds of projects. So I'm just putting it out there."
What makes this even worse is that 39-year-old Keegan wants to reprise his role as high school bad guy Joey Donner.
"I think Joey Donner would be super washed up [by now]," he said. "He might be coming out of some bad drug addict lifestyle. It's a comedy; it probably shouldn't be that heavy. But he's definitely a mechanic or something… You saw the end of his coolness."
So, just to be clear, we're talking about a revival of this high school story, but 20 years later? And it involves Joey as a washed-up mechanic? And I'm sorry, but what are we doing about the late Heath Ledger's character, Patrick Verona? Everything about this is terrible and wrong.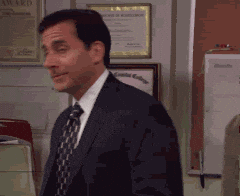 More: Andrew Keegan's Ushering His Spiritual Organization "Full Circle" Into Phase 2
This is a travesty and an insult to Ledger's memory. We, the fans, will not have it.