How do I love Jennifer Aniston? Honey, let me count all the ways because there's a ton. A metric ton. And yes, you might think it's weird for me to be in such admiration and awe of a woman I have never met, but Aniston is a true original in crafting the career that she wants to have on her own terms, choosing the course of her personal life, not letting fame game get her jaded about what's important in life or just being a general badass.
Trust me, at 49 years old, Aniston is the coolest rule-breaker in Hollywood right now.
And sure, there's plenty of rule-breakers in Hollywood, but Aniston's brand of rule-breaking is legal (bonus!) and inspiring. She's been pushing back at expectations since she first broke out in Friends and keeping us all on our toes for years. Aniston is a fiercely private actress, so when she has spoken up or let the public into her world, it's been on her terms, and those terms are usually surprising. She's refused to become a stereotype, to let the world of celebrity control how we see her, and she's rejected many of the stereotypical norms of womanhood that society places on women as a whole.
More: Jennifer Aniston's BFFs Got Together & Argued Over Who the Best Friend Is
Don't believe me? Well, keep reading, because there are more than a few times that Aniston has pushed back at society's rules, and literally all those times are so inspiring you might as well put them on your vision board.
She's rejected the notion that motherhood must happen at a certain age
In July 2016, Aniston penned an op-ed titled "For the Record" for The Huffington Post wherein she denounced the notion that she is an object to be picked apart for public consumption. This included striking down the rumors (a thing she admits not readily wanting to do) that she was pregnant at the time. "For the record, I am not pregnant. What I am is fed up. I'm fed up with the sport-like scrutiny and body shaming that occurs daily under the guise of 'journalism,' the 'First Amendment' and 'celebrity news.'"
While she goes on in the op-ed to denounce the relationship between the press and celebrities in greater detail, it's the reason that Aniston spoke up — those rumors of impending motherhood — that are part of a bigger issue with Aniston: just because you don't have children by a certain age, it doesn't mean you don't want them or that you're less of a woman for not having them. In 2015, she told Allure, "I don't like [the pressure] that people put on me, on women — that you've failed yourself as a female because you haven't procreated. I don't think it's fair. You may not have a child come out of your vagina, but that doesn't mean you aren't mothering — dogs, friends, friends' children. This continually is said about me: that I was so career-driven and focused on myself; that I don't want to be a mother, and how selfish that is" — that final notion being something Aniston goes on to reject, too.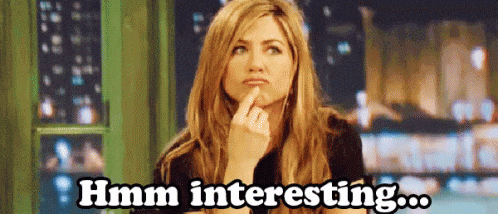 She gave the middle finger to the paparazzi (kinda)
In that same 2016 HuffPo op-ed, Aniston completely rejected the idea of the press as needing to have complete access to her life or the life of any celebrity, for that matter.
"If I am some kind of symbol to some people out there, then clearly I am an example of the lens through which we, as a society, view our mothers, daughters, sisters, wives, female friends and colleagues. The objectification and scrutiny we put women through is absurd and disturbing. The way I am portrayed by the media is simply a reflection of how we see and portray women in general, measured against some warped standard of beauty."
She plays against type
Maybe one of the best and most fun things about Aniston is that she doesn't like to just play roles meant for pretty women. You know the kind: all beauty, no brains, with little to no dialogue and a whole lot of objectification. Hell no, that's not for her.
Sure, Aniston's popped up in rom-coms, but they've been unconventional ones where her character gets to decide on her own happy ending or do something out of the ordinary: The Break-Up, The Switch, The Bounty Hunter. Or she sank her teeth into darker, meatier roles, like in Cake and The Good Girl. And in recent years, she's played some rather bawdy, raucous, powerful women, like the characters she played in Horrible Bosses, We're the Millers and Office Christmas Party.
More: Jennifer Aniston: "It's Up to Us What Makes Us Happy"
She found love again — on her own terms
After the very public breakdown of her marriage to Brad Pitt, Aniston's personal life became tabloid fodder. Constantly caught in some cooked-up love triangle between herself, Pitt and Pitt's then-girlfriend, Angelina Jolie, Aniston became the perceived victim in a melodrama that wasn't even really happening. She didn't succumb to the melodrama, nor did she allow the tabloids to get into her head and paint her as the victim. No way, no how. Nor did she do the thing expected of her: start a public feud with Pitt or Jolie. Instead, she continued to live her life. Which might be why, when it came to her relationship with her second husband, actor Justin Theroux, Aniston kept it quiet and to herself, and she found love again on her own terms.
She's a philanthropist
Forget believing she's a jaded celebrity; Aniston gives back to her community in major ways. She has made it clear that she is not an inward-looking, self-obsessed celebrity, nor does she abide by the idea that she has to keep her money to herself in order to remain rich and/or enriched. Rather than keeping her wealth to herself, Aniston has chosen to involve herself in philanthropic efforts like Doctors Without Borders, an organization to which she donated around $500,000 for relief in Haiti in 2010, and St. Jude's Children's Research Hospital, an organization that honored her in 2016 for her involvement and donation of time and money.
She's a businesswoman
Another way that Aniston pushes back at ideas about how she should use her fame or public image is in the ways she conducts business. Be it co-founding Plan B production company or popping up as the spokesperson for various brands like Smart Water and EyeLove, Aniston keeps us on our toes.
She isn't active on social media
Go ahead and search for "Jennifer Aniston" on Twitter or Instagram. I'll wait.
You'll have an easy time finding fan accounts for Aniston, but you won't find the real thing. Aniston doesn't subscribe to traditional celebrity habits like maintaining public access through social media, preferring instead to keep a low profile. And while other celebrities her age are coming into the Instagram or Twitter fold, she is keeping her personal life on lockdown like a total boss.
More: Jennifer Aniston Confirms She's #TeamRoss, Sorry #TeamJoey
Her marriage to Justin Theroux is tailor-made for her
When this story was reported back in December 2017, outlets attempted to spin the fact that Aniston and her hubby were living and working on separate coasts as a sign of marital trouble. You know what I see when I look at this story? A sign that Aniston and Theroux don't subscribe to ideas about traditional marriage wherein it's necessary to either be glued to one another's side or that Aniston should stay home and wait for her husband or any other such nonsense. They're dedicated to one another and to their careers — what a wild idea, right?