We Don't Need a Charmed Reboot — Here's Why
Feb 1, 2018 at 3:00 p.m. ET
According to TVLine, this particular reboot will be set in present day. Apparently, this version will be "a fierce, funny, feminist reboot" and will focus on "three sisters in a college town who discover they are witches. Between vanquishing supernatural demons, tearing down the patriarchy and maintaining familial bonds, a witch's work is never done."
As exciting as it sounds, especially since it's making more great roles for women, we don't need a Charmed reboot. Even original Charmed star Holly Marie Combs, who played Piper Halliwell, is upset at the idea.
Initially,
she tweeted
, "We wish them well." However, she then took to Twitter on Jan 26.
expressing her disgust
over the new project. "Here's the thing," Combs tweeted. "Until you ask us to rewrite it like Brad Kern did weekly don't even think of capitalizing on our hard work. Charmed belongs to the 4 of us, our vast amount of writers, crews and predominantly the fans. FYI you will not fool them by owning a title/stamp. So bye."
As for Shannen Doherty, who played Prue Halliwell and was killed off at the end of Season 3, she shared some interesting thoughts on Twitter on Jan. 27, including, "Everything is a remake or a reboot. Every show, every movie in some way. Charmed was a wonderful empowering show for women." She later tweeted, "So curious... if it was not a reboot and just was a show about sisters and family dynamics with super natural powers.... thoughts?"
When it comes to a beloved series like Charmed that aired for eight seasons, there will understandably be mixed reviews. But it seems like there are many fans who aren't backing the reboot, including me. Let's discuss why a Charmed reboot shouldn't happen.
1. There's no need to mess with perfection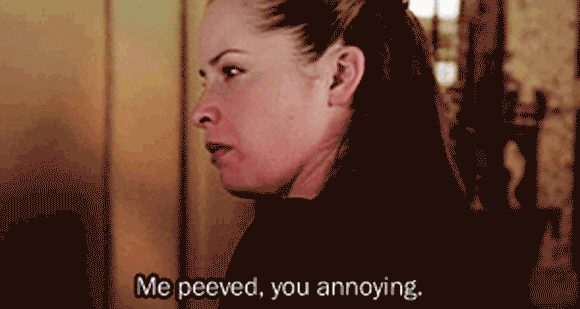 Let's face it. Charmed is pretty much perfect as is. When something is that good, why try to recreate it? It's hard to improve upon something that was such a success the first time around. Granted, this reboot seems to be finding inspiration from the original and hopefully not trying to copy it exactly, but sometimes, it's best to leave well enough alone.
2. It could tarnish what Charmed fans already know & love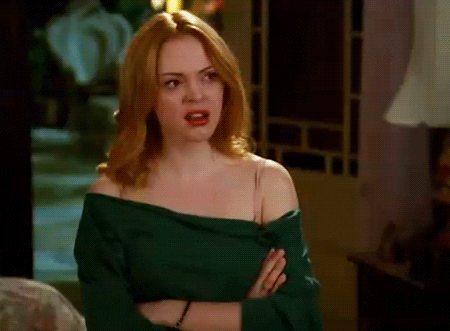 The reboot and original will forever be connected. When watching the reboot, most viewers will likely be comparing the new with the old. If the reboot turns out to be really bad, it could end up tarnishing what fans already know and love. Not to mention the reboot could possibly even do a disservice to the original by delivering poor storylines and not following through with its overall promise: "a fierce, funny, feminist reboot."
3. Fans don't want it
There are some passionate fans who don't want anything to do with the reboot. As one person tweeted, "Wtf do they mean by 'feminist' reboot? The original #Charmed is already one of the most feminist shows ever. They're trying to tarnish its legacy and reputation just to make an excuse for this cash-grab."
Another individual wrote, "Hearing all the news from across the pond about a charmed reboot. Nope you can't re do that show it was/is amazing. Don't ruin it." Enough said.
4. A "feminist" twist? Huh?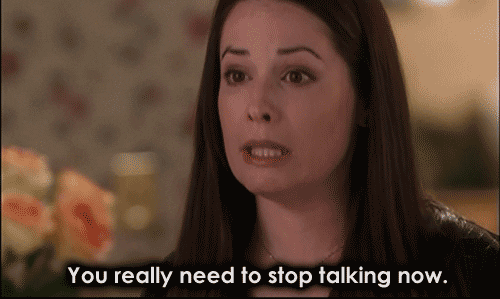 The description of the so-called reboot says it will be "a fierce, funny, feminist reboot". Um, what's that now? This doesn't sound like it was worded correctly, or maybe we're all misreading it. Whatever the case, it sounds like this reboot is saying the original wasn't "fierce" or "funny" or "feminist." That's exactly what Charmed was and why fans loved it so much. Piper, Phoebe, Paige and Prue embodied all three of those characteristics.
5. You can't substitute the original cast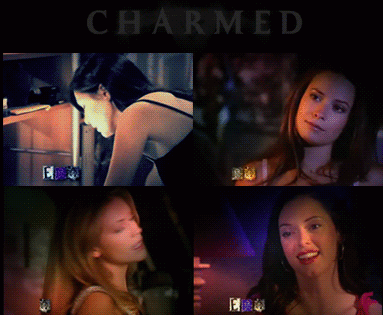 Alyssa Milano, Holly Marie Combs, Rose McGowan and Shannen Doherty will forever be the original Halliwell sisters. It's unclear if the three sisters in the reboot will share the same last name, but, if so, they have a lot to live up to — and it won't be easy.
6. It's basically a remake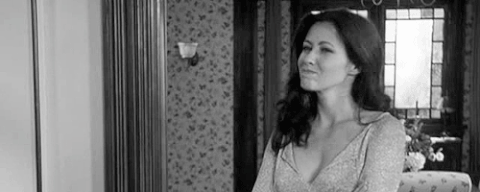 Isn't a reboot supposed to have something to do with the original cast in some way? Also, this sounds more like a remake, which is another issue. When there is a successful, beloved TV or movie, remakes aren't needed. You just can't remake greatness. Maybe if this newer version was instead "inspired by Charmed," there wouldn't be as many in an uproar.
7. There are already too many reboots & revivals
In a world of reboots, why do we need another one? Seriously, why is this a trend, and when is it going to stop? From Roseanne to Murphy Brown to Will & Grace to Magnum P.I. to Party of Five to Roswell to now Charmed? The madness needs to end.
8. It's just too soon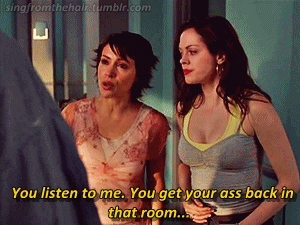 Charmed only came to an unfortunate end in 2006. It's only been a little over 12 years. If you think about it, it hasn't been that long since fans had to say goodbye to the power of three. It's like ripping a Band-Aid off way too soon and pouring salt in the wound. Plus, Charmed is obviously a classic and will become even more of one in another 20 years or so. Classics are not to be tampered with.
As wonderful as it is that the reboot is creating more roles for women and is written by women, there will be one and only Charmed, and that's the one that began in 1998.