Believe it or not there are a lot of This Is Us fans who don't root for Kate and Toby, aka Katoby. At first glance, Toby may not seem great, but, really, there is a whole lot of greatness when it comes to Kate's fiancé.
More: This Is Us Is Helping Me Grieve My Deceased Brother
Is he without flaws? No, of course he isn't. No one is perfect, including Jack Pearson, and, yes, it pains me to even write that. Granted, Toby can be selfish and immature, which aren't the best qualities. However, if you dive deep into his character, Toby can be a wonderful person and significant other.
From the get-go, Toby has worshipped Kate and treated her like the queen she is. They've certainly had many ups and downs, but what couple hasn't? With those downs, Katoby has become even stronger a couple — and partially thanks to Toby.
With that, let's look at a few of the reasons Toby is actually a great character (sorry, not sorry).
1. He truly loves Kate for who she is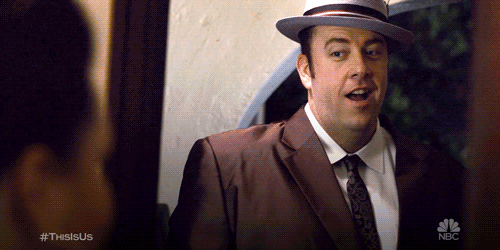 As soon as they met in a support group dealing with food and weight issues, Toby fell head over heels for Kate. He loves her for who she is as a person. He's always tried to lift her spirits when it comes to her weight struggles and thinks she's beautiful the way she is.
2. He pushed her to follow her dream of singing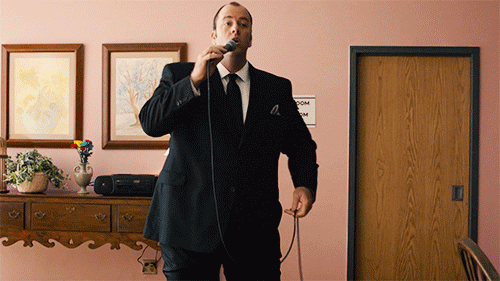 Kate has always wanted to pursue a musical career, but she never had the strength or confidence to do it. Enter Toby. He helped make her dream come true. No, she isn't recording albums or singing sold-out gigs, but she is singing. She even auditioned for a role, which was so difficult for her. There's a good chance none of that would've happened without Toby, someone who believed in her passions and wanted to make them a reality for her.
3. He got her to put herself first over Kevin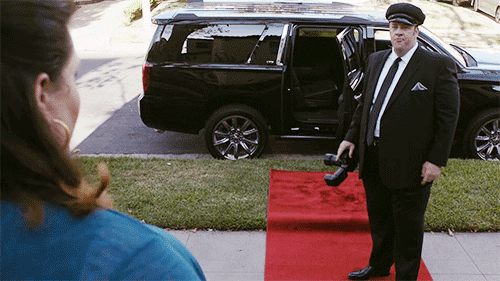 For years, Kate has put Kevin before herself. Their sibling relationship is something I relate to because I have a similar bond with my sister. However, sometimes Kate has let Kevin get away with way too much and make life all about himself. When Toby came into the picture, he saw how much Kevin was sucking the life out of Kate and making her put himself and his aspirations ahead of her own. Toby wasn't having it and showed Kate it was time for her to focus on herself.
More: Beth Is the Most Important Character in This Is Us
4. He's always Team Kate

No matter what, Toby is always Team Kate. As he once told Rebecca in Season 2 after she fought with Kate, "Between you and me, I think that she is super-sensitive around you, and obviously, I don't know the whole history, but as much as I want you to like me, you need to know that I am Team Kate for life. Like, that's the deal here. So I can't have you putting me in a position where I bring you to a show she doesn't want you at and you can't ask me to side with you, OK? Because Team Kate foreva. That's how this works."
How can anyone find fault with that?
5. He's respected her boundaries with Jack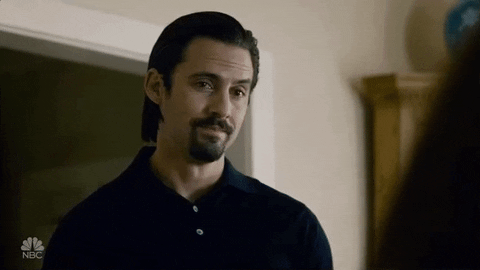 Toby has made the mistake of trying to pry about Jack, but he quickly learned that is one conversation you don't have with Kate or any of the Pearsons unless they bring it up or are willing to talk about him. As much as it bothers Toby and as much as he's tried to get Kate to open up, he's taken a backseat when it comes to Jack and his death. He's let Kate take the reins of the conversation and allowed her to open up about her beloved father in her own time.
6. He has conversations with Jack

Even though Jack is gone, Toby still feels comfortable "talking with Jack." Jack's ashes are in an urn in Kate and Toby's apartment. Well, when he needed advice when it came to Kate's decision about marrying at the courthouse, Toby had a full-blown conversation with the urn. That shows just how much not only Toby cares about Kate, but that he respects Jack even in spirit.
More: All the Ways Jack Could Die in This Is Us Season 2
7. He made sure she's getting the wedding of her dreams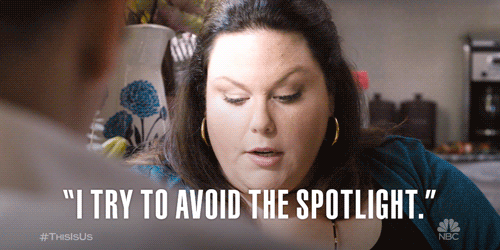 Toby wants Kate to have the wedding she's always dreamed of. She may have thought she wanted to get married at the courthouse, but Toby wasn't having any of that. If that's what she really wanted, Toby totally would've respected it, but he knew Kate wanted a big wedding — and because she deserves it, especially after everything she's been through.
As Toby said to Kate in Season 2, "Our courtship has been unconventional. So if you want to get married at City Hall in front of a bunch of strangers, then that's what we'll do. But if there's any part of you that wants the big wedding — even though it can be scary and emotional and cliché — I think you deserve that, kid. OK? You deserve to walk down the aisle between your two stupidly handsome brothers and feel them love the crap out of you. You deserve to spend an obscene amount of money on the perfect white dress… So if any of that sounds good to you, then I think that's what we should do."
I mean, come on.
8. He went above & beyond to stop the baby bathtub delivery
After Kate lost the baby, it was an understandably hard time for both of them. Toby could see the pain in Kate's eyes, and to ensure she didn't have to deal with anymore heartache than she already was, he made sure their special Swedish baby bath wasn't delivered. He even went to the shipment place himself and searched high and low for the package to stop it from showing up at their apartment. Now that is true love.
9. His reaction to her pregnancy news was everything

He could've panicked. He could've gotten angry. He could've been disappointed. He could've been scared. Nope, not Toby. He screamed with joy and excitement and couldn't wait to tell everyone he knew and didn't know that he was going to be a dad. It was beautiful. Looking at his reaction now, well, it's truly upsetting, since the baby didn't make it. But, if or when they do decide to have another baby together, Toby will surely have the same reaction.
More: This Is Us' Sterling K. Brown & Justin Hartley Made a Chrissy Metz Sandwich, & We're Jelly
Again, I'm not saying Toby is perfect, but he embodies so much good. Can't fans start celebrating that rather than dissecting the bad? Toby deserves to be rooted for, not hated on, especially because he does make Kate so happy.