There's no denying that 2017 was a long, divisive, tumultuous, rough year for many people, and for a number of reasons. However, when it comes to women in entertainment, it was actually a memorable year.
More: Star Wars: The Last Jedi Embraces Feminism With Its Female Characters
Unfortunately, women are still attempting to shatter that pesky glass ceiling and trying to break barriers that should have been broken a long time ago, especially when it comes to diversity and inclusion. But even though we're still fighting the good fight and moving forward, there are women who are helping pave the way for other women in amazing ways.
That's exactly what happened in 2017 for women in entertainment. The following moments are notable, to say the least, and these are only a few of the many ways women broke the mold this year.
It's safe to say that based on the list below, women are a force to be reckoned with and will never give up when it comes to making change, following their dreams and ensuring that other women are never mistreated and receive justice when necessary. These female entertainers deserve a much-needed round of applause.
1. The #MeToo movement
If you've been sexually harassed or assaulted write 'me too' as a reply to this tweet. pic.twitter.com/k2oeCiUf9n

— Alyssa Milano (@Alyssa_Milano) October 15, 2017

The #MeToo movement took this year by storm with the hashtag that went viral thanks to Alyssa Milano tweeting on Oct. 15, "If you've been sexually harassed or assaulted write 'me too' as a reply to this tweet." The hashtag #MeToo was created by activist Tarana Burke in 2006 as a way to support survivors of sexual violence.
Soon after the multiple sexual misconduct allegations against Harvey Weinstein (his spokesperson has denied all allegations of non-consensual sex) came to light through articles in both The New York Times and The New Yorker in October, Milano rallied many victims of both sexual assault and sexual harassment on Twitter. Through this support system, many felt comfortable enough to come forward by simply saying "Me too." It became so huge, that it led to the next item on this list.
2. Time's Person of the Year
The Silence Breakers are TIME's Person of the Year 2017 #TIMEPOY https://t.co/mLgNTveY9z pic.twitter.com/GBo9z57RVG

— TIME (@TIME) December 6, 2017

In December, Time recognized "the silence breakers," the individuals who came forward with allegations of sexual misconduct in a variety of industries. These silence breakers included many celebrities, including Milano, Rose McGowan, Ashley Judd, Taylor Swift and Terry Crews. "This reckoning appears to have sprung up overnight," Time's Person of the Year profile read. "But it has actually been simmering for years, decades, centuries." Even though this broken silence now allows the right questions to be asked, it also shows that there's a long way to go until this type of mistreatment and violence is eradicated for good.
3. Kelly Marie Tran
If you don't know this yet, when Star Wars: The Last Jedi cast Kelly Marie Tran as Rose, she became the first Asian-American woman to be cast in a lead role in a Star Wars film. It's something the 28-year-old actress is beyond thankful for and still coming to terms with. As she told People in October, "I just still can't believe it's all happening. I keep having to remind myself that I'm in a movie. I'll just go to LA Fitness and go to Ralph's and go to the grocery store — and nobody knows who I am. Then I come to these events and I'm living this weird Hannah Montana life."
4. Meghan Markle
His Royal Highness Prince Henry of Wales and Ms. Meghan Markle will marry on 19th May 2018.

Today's announcement follows earlier confirmation of the month of the wedding and its location at St George's Chapel, Windsor Castle. pic.twitter.com/7pgdRM90Na

— Kensington Palace (@KensingtonRoyal) December 15, 2017

She may no longer be acting on USA's Suits, but actress Meghan Markle's engagement to Prince Harry is a big deal — and not just because she's marrying into the British royal family. She is the first biracial, American and divorced royal fiancée. Furthermore, at 36 years old, Markle is the oldest woman to walk down the aisle at a royal wedding. Based on these facts, she's been applauded for breaking barriers. As one person tweeted after her engagement news broke, "As a woman of colour I could not be any more happier for Prince Harry and Megan Markle who'd have thought we'd see the day a black woman would be an embraced royal."
5. Wonder Woman Wonder Woman will go down in history as the first major female superhero film, and it was also directed by a woman, Patty Jenkins. The film and Gal Gadot have given so much to women. To watch a woman fight, take matters into her own hands and lead a superhero movie is a true victory that made women cheer all over the world.
More: 20 Real-Life Wonder Women Who Gave Us Hope in 2017
6. Tiffany Hadish
Even though she didn't get a 2018 Golden Globe nomination, Tiffany Hadish transformed the entertainment biz with her performance in Girls Trip. Before Hadish found herself on the map, she was a struggling actress who had previously been homeless and was working her butt off to achieve her dream of becoming a stand-up comedian. As she told BuzzFeed in July, "I've been through the shit. I have come out of society's asshole, but guess what? I'm the penny you swallowed. I'm magical!"
7. Female Emmy winners
You never know if women will flourish at an award show outside of the Lead Actress and Supporting Actress categories. Well, they certainly did at the 2017 Emmys. So much so "that the majority of Emmys' female winners came from female-led shows," according to Bustle. Sadly, this is a rare occurrence, which makes this all the more noteworthy.
8. Reed Morano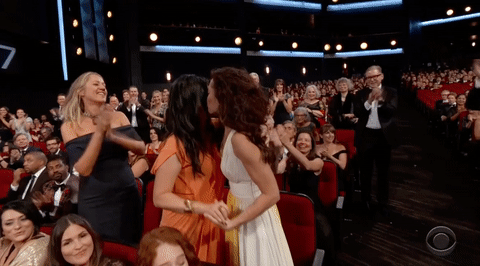 Hulu's The Handmaid's Tale has transformed television in powerful ways. So, when Reed Morano took home an Emmy for directing the drama, it was major. Morano was the first woman to win the category in 22 years. According to Variety, the last woman to take home an Emmy for directing a drama series was Mimi Leder in 1995 for an ER episode.
9. Rachel Lindsay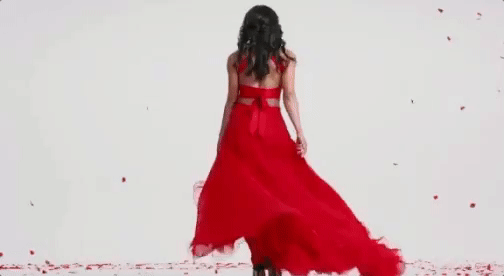 The Bachelorette has been around for a while, and in 2017 it finally cast the first woman of color as the star of the dating competition show. It was a celebration when Rachel Lindsay was announced as the Bachelorette. It's unfortunate that it took this long for the ABC reality show to finally break the color barrier, but hopefully Lindsay's season will pave the way for other Bachelorettes (and Bachelors) of color.
10. Lena Waithe

At the Emmys, Master of None's Lena Waithe took home a major win in the Outstanding Writing for a Comedy Series category. She is the first African-American woman to ever win the award. Waithe and Aziz Ansari were recognized for their "Thanksgiving" episode, which followed Waithe's character, Denise, discovering her sexuality and coming out to her family and friends over the course of five Thanksgivings spanning 22 years.
More: Women Will Take a Stand Against Sexual Assault at the Golden Globes
11. Tracee Ellis Ross

There's no denying that Tracee Ellis Ross dazzles as Bow in black-ish. She proved her talent when she won the best actress category for a comedy or musical television series at the Golden Globes. This was also the first time a black woman took home the award since Debbie Allen won in 1983 for Fame. Ross said during her speech, "This is for all the women of color and colorful people whose stories, ideas and thoughts are not always considered worthy and valid and important. But I want you to know that I see you. We see you."
12. Julia Louis-Dreyfus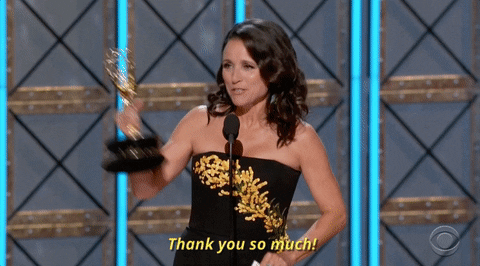 In no surprise whatsoever, Julia Louis-Dreyfus won again at this year's Emmys for her leading comedic role in Veep (her sixth time). This win also made her, as reported by Bustle, "the actor [who] has the most Emmys for playing the same role — not just the winningest woman, but the leader of the pack overall." Leave it to Louis-Dreyfus to achieve such an accomplishment.
13. Octavia Spencer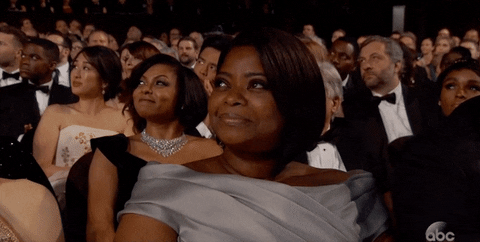 At the 2017 Academy Awards, Octavia Spencer was nominated in the supporting actress category for her role in Hidden Figures. She didn't win, but just being nominated was huge. According to Slate, by being nominated a second time (she took home an Oscar in the same category for The Help in 2011), Spencer made history. No black woman who has ever won an Oscar has ever been nominated for another one — that is, until Spencer.
14. Viola Davis

According to Fortune, by finally winning an Oscar for her supporting role in Fences, Viola Davis became "the first black person to win what's considered the Triple Crown of acting." Davis has won an Academy Award, two Tony awards and an Emmy. As reported by The Washington Times, after Davis won her Oscar, "she became the 23rd person to achieve the triple crown of acting." The publication also reported, "There are indeed more than 22 actors who've received all three awards, but they did so for reasons other than just acting — or the awards were non-competitive in nature, such as an honorary Oscar."
15. Joi McMillon
Meet "Moonlight's" Joi McMillon, the first black woman editor to receive an Oscar nomination https://t.co/bcN4poboHA pic.twitter.com/j55Kb7Vq64

— Los Angeles Times (@latimes) February 23, 2017

Another black woman found herself making history at the Oscars this year: Moonlight's Joi McMillon. She is the first black woman to ever be nominated in the Best Editing category. She didn't win, but it's still a huge accomplishment.
More: 9 Badass Women Who Are Giving Us Faith in Humanity Right Now
16. "Miss Golden Globe"
The "Miss Golden Globe" title is retiring as Dwayne Johnson's daughter becomes the new "Globe Ambassador" https://t.co/DRO4zoQg6j pic.twitter.com/k690ujOtAL

— billboard (@billboard) November 16, 2017

For 74 years, the Hollywood Foreign Press Association gave the title of either "Miss Golden Globe" or "Mr. Golden Globe" to the daughter(s) or son(s) of a celebrity who assist in handing out the awards. Well, that all changed in November, when the HFPA announced it was changing the title to "Golden Globes Ambassador." Dwayne "The Rock" Johnson's daughter Simone Garcia Johnson will be the first to hold the gender-netural title at the 75th Golden Globes in January.
17. Recognizing women 50 and over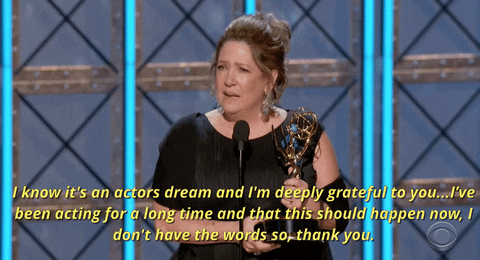 The saying is usually that women over 40 can't find a job, especially in Hollywood. Well, at the Emmys, it spoke volumes when several women 50 years of age and older took home the golden statue. Nicole Kidman, 50, won an Emmy in the Outstanding Lead Actress in a Limited Series or Movie category for Big Little Lies. Ann Dowd, 61, won her first Emmy ever for The Handmaid's Tale. Laura Dern, 50, won in the Outstanding Supporting Actress in a Limited Series or Movie category for Big Little Lies. And as previously mentioned, Dreyfus, 56, made history for her sixth Veep win.
18. Doctor Who's first female lead

In July, Doctor Who announced who would be playing the next Doctor. For the first time ever, a woman was cast in the role — Broadchurch's Jodie Whittaker. "It's more than an honor to play the Doctor. It means remembering everyone I used to be, while stepping forward to embrace everything the Doctor stands for: hope," Whittaker said, according to Variety. "I can't wait." Of course, it didn't go without controversy, but women continue to prevail.
19. Oprah's Cecil B. DeMille honor
And the recipient of the 2018 #GoldenGlobes Cecil B. de Mille Award is……@Oprah!#globes75 pic.twitter.com/Mv6EkrwTTx

— Golden Globe Awards (@goldenglobes) December 14, 2017

This huge honor won't occur until 2018 at the Golden Globes, but in December, it was announced that Oprah Winfrey will receive the Cecil B. DeMille award for outstanding contributions to the world of entertainment. As reported by Deadline, "Winfrey makes history as the first black woman ever to receive the honor." Just imagine what her speech will be like.
20. The SAG Awards' first host
Meet your host of the 24th Annual Screen Actors Guild Awards on Sunday Jan 21, 2018. @SAGawards pic.twitter.com/IToeFiPhdf

— Kristen Bell (@IMKristenBell) December 4, 2017

In December, it was announced that Kristen Bell will be the first host ever for the 2018 SAG Awards. As executive producer for the SAG Awards Kathy Connell said, according to Deadline, "This has been a year in which assumptions have been challenged, stereotypes have been shattered and precedents have been broken. We decided to capture the cultural mood by casting aside one of our own traditions, and we're thrilled to have such a talented performer like Bell help us do so."
Furthermore, next year's SAG presenters will be only women, rather than the traditional male and female pair. "We're an awards show," Connell told Entertainment Weekly. "We're not trying to proselytize to anyone — the idea was to salute our women. So many of our women have been very, very brave, as have other women in other industries this year, and we thought it was an opportunity to salute our women because it's not just about one issue." She continued, "We just thought we wanted to acknowledge as many wonderful women on our stage this year as we could, while we're celebrating the best performances by women and men of the year."
More: 16 Most Empowering Songs for Women in 2017 So Far
There's no doubt women will continue pushing forward and be just as spectacular as they were in 2017.