Before This Is Us went on its winter hiatus, it made sure to give us one heck of a cliffhanger. If you recall, in the final minutes of "Number Three," we see Kevin speeding down a highway. He's clearly loaded and he's not really paying a single iota of attention to the rules of the road. Then, his niece Tess pops up from the backseat and tells him to slow down. It's right about this time that Kevin is pulled over and Beth and Randall get a call that Tess is with Kevin at the police station. Everyone's safe — until Randall and Beth get a hold of Kevin, that is.
More: This New Theory About Jack's Death on This Is Us Is Heartbreaking
When we return to This Is Us in January, there's no doubt everyone is going to have to confront Kevin's substance abuse and addiction issues. But according to the show's creator, Dan Fogelman, there are some deeply unsettling Season 2B spoilers that he tells Deadline that will give you a better idea about precisely what kind of dark times are ahead for the grown Pearson children. Prepare yourself; it's going to get rough.
Fogelman confirms that when we rejoin This Is Us in Season 2B, Kevin is going to have a serious reckoning with himself and his family while he is in rehab. There's no word yet on whether Kevin will actually be incarcerated for any length of time, but Fogelman does note a tough rehab journey awaits him. This journey to recovery apparently includes a seriously intense 12-minute scene between Kevin, Kate, Randall and Rebecca in one episode (we're not sure which episode exactly) that will likely involve all four of the adult Pearsons confronting each other about various family secrets and relationship dynamics.
As Fogelman tells Deadline, "They just go at it in an interesting way that I had to call all of them into my office because there's some really serious acting going on. We find Kevin in rehab and the family has arrived to hash things out in a therapy session," he explains. "It's very loaded."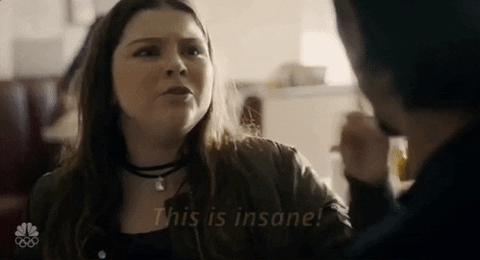 Yeah, he's not joking. Twelve minutes on one scene is a seriously long time for any show, but especially This Is Us. Not only would that account for roughly a quarter of the episode (to be clear, hourlong dramas aren't usually an clean hour, more like 40 to 45 minutes with commercials), which is a huge chunk of time to devote to this kind of scene, but it sounds like it will be taxing for everyone both in reality and in the show. Fogelman even mentions during his chat with Deadline that he had to sit each of the four actors — Justin Hartley, Chrissy Metz, Sterling K. Brown and Mandy Moore — to discuss the scene with them and likely prepare them.
More: Kevin's Addiction Storyline on This Is Us Won't Be Ending Anytime Soon
Tensions have admittedly been building this season as it's become clearer and clearer that Rebecca and Jack have close relationships with Randall and Kate, respectively, leaving Kevin to frequently fend for himself. It's a topic that's been brushed up against, but the divide between parents and son has become clearer over time. And while we know that Rebecca and Jack never actively disliked Kevin or wanted him to feel left out, once you recognize that Randall and Kate have deeper bonds with their parents, it's hard to ignore. This most certainly means this topic is on the table for discussion (and likely serious confrontation) when all four of the adult Pearsons sit down during Kevin's rehab therapy session.
More: The West Wing Could Get a Revival & Take Sterling K. Brown Away From This Is Us
But hopefully, this confrontation can pave the way for the Pearson siblings to get even closer and to learn to rely on one another rather than distance themselves from each other. They've each been going through some seriously tough times that demand a strong support system. Not only is Kevin fighting serious substance abuse and addiction, but Kate is still recovering from her miscarriage and Randall is dealing with Déjà going back to live with her mother in New Jersey. Each of the Pearson adults is dealing with a loss of some kind, and that's going to require leaning on one another and helping each other heal. Naturally, this means we can hope for (and likely get) some big silver linings once the storm clouds clear.
So, chin up. It's not all bad! This big Season 2B reveal is definitely unsettling, but it shouldn't be a harbinger of bad things. If anything, you should stock up on tissue now because this confrontation sounds like it's going to be a real heartbreaker.