The second season of The Crown is almost upon us (it drops Friday, Dec. 8). It's been over an entire year since the Netflix drama released its freshman season, and knowing new episodes will be here soon is exciting to say the least.
More: The Official Trailer for The Crown Season 2 Is All About the Drama
What better way to prepare fans for Season 2 than by discussing just a handful of the facts we've learned about The Crown so far?
Yes, it's based on the life of Queen Elizabeth II, her husband, Prince Philip, their children, her sister, Princess Margaret and everyone else she's encountered along the way. The fact that the series focuses on the queen and the royal family is interesting in itself, but there are probably many behind-the-scenes facts you aren't familiar with just yet.
With that, here are 15 things every superfan needs to know about The Crown, because you can never learn too much about this great drama.
1. Matt Smith isn't really a blond
Watching #TheCrown again. They never did get Matt Smith's wig right. It looks more reddish brown than Philip's blond.

— Elizabeth K Mahon (@scandalwomen) December 3, 2017

In no surprise, a lot of the characters wear wigs. As makeup and hair designer Ivana Primorac told Deadline in June, "To achieve the likeness and the spirit of the time and the aging process, we had to resort to doing wigs." She added, "Matt Smith's not a blond, so we tried to get as close to the real characters as we possibly could."
The wig Smith wears is something Claire Foy applauds. She told Vogue in November 2016, "Smith somehow makes Philip conflicted, loving, charming, strong, and exciting . . . and he looks really good in a blond wig!"
2. Claire Foy actually wore a corset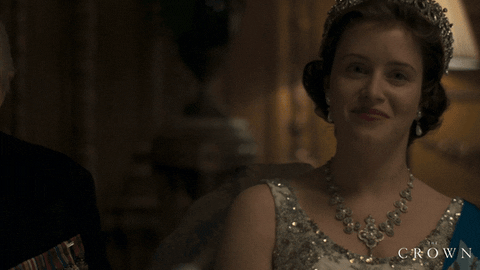 Unfortunately, Foy had to go through the ordeal of wearing a corset during the filming of Season 1. After Vanity Fair (in November 2016) asked whether or not her posture has improved since playing the queen, the actor replied, "I think it has. I'd just had a baby when I started filming, so I had to wear a proper corset because I was about five dress sizes bigger than I normally am. The corset helps you not slouch. Now we're doing the second series. I'm not wearing it anymore, but it stays with you, that posture, and being a lady."
3. A new cast is coming in Season 3
#TheCrown: Olivia Colman to replace Claire Foy as Queen Elizabeth https://t.co/wZwQh2Pa8R pic.twitter.com/b32RPWjszP

— THR International (@THRGlobal) October 27, 2017

If you weren't aware of this tidbit, brace yourselves. After Season 2, Foy, Smith and pretty much every other actor is done with the Netflix series. In October, it was announced that Olivia Colman will replace Foy as Queen Elizabeth for the third and fourth seasons. From the beginning, it was known Foy would only play her title role for the first two seasons. Per The Hollywood Reporter, "Every two seasons, new cast members are expected to be cast in the major roles to account for the years that have passed."
4. Queen Elizabeth has reportedly watched the first season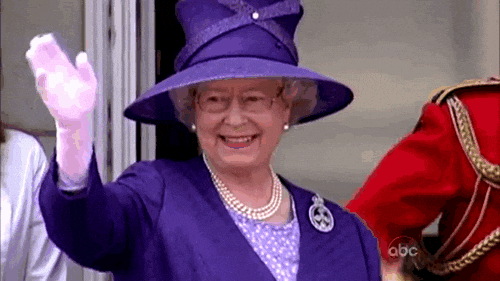 This has yet to be officially confirmed, but the Daily Express reported in May that the queen has watched The Crown with her son, Prince Edward, the Earl of Essex, and his wife, Sophie, the Countess of Wessex. A "royal senior source" reportedly told the publication, "Edward and Sophie love The Crown."
The source added, "It has been a longstanding arrangement that they drive to Windsor at the weekend to join the Queen for an informal supper while watching TV or a film. They have a Netflix account and urged her to watch it with them. Happily, she really liked it, although obviously there were some depictions of events that she found too heavily dramatized."
Foy spoke with Vanity Fair in June about reports the woman she is portraying has watched her. "I can't believe, I hadn't heard anything about it, and I will believe it when I see it is all I'll say," Foy said.
5. Philip reportedly has not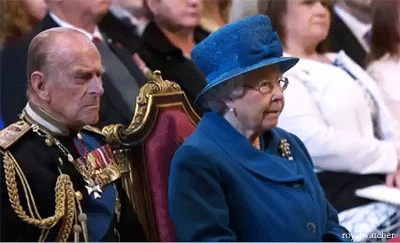 While chatting with The Guardian in November, Smith spoke about an associate whom he referred to as "a man of prominence in the film world" who reportedly attended a dinner hosted by the queen and Philip. This anonymous man supposedly sat next to Philip, where they seemingly discussed The Crown. The unnamed man reportedly asked the Duke of Edinburgh, "Philip, I'm just wondering, because I have some friends who made The Crown, have you watched any?" To that, Philip reportedly responded, "Don't. Be. Ridiculous."
More: The Crown Season 2 Trailer Is Here, & the Queen Is Not Happy
6. Foy & Smith are really bad at royal trivia
https://www.facebook.com/plugins/video.php?href=https%3A%2F%2Fwww.facebook.com%2FBuzzFeedUK%2Fvideos%2F1571752426186241%2F&show_text=0&width=560
When sitting down with BuzzFeed U.K. in November 2016, Smith and Foy attempted to answer trivia about British royalty. They did not do so well, but they're both quite charming and hilarious in the video, so be sure to watch it in its entirety.
7. It will probably only run for six seasons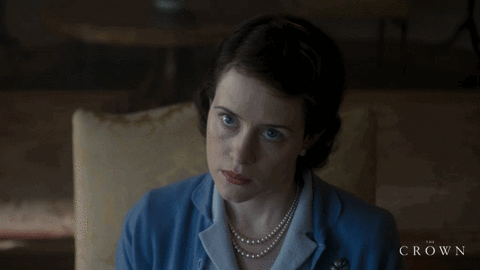 If you want The Crown to hit double digits when it comes to its run length in seasons, don't hold your breath. In November 2016 while at the nonprofit Visionary Women panel, Netflix content boss Ted Sarandos (via THR) revealed, "We're in production now on the second season. This is going to take Queen Elizabeth from age 29 to, presumably, the current day. We'll see it lay out over decades. We've seen a lot of things about Queen Elizabeth, but we've already learned more about her than we ever had by watching the first ten hours."
He added, "It's a crazy idea to come in with a 60-hour pitch. The idea is to do this over six decades, in six seasons presumably, and make the whole show over eight to 10 years."
8. It hasn't been renewed for Season 3 — yet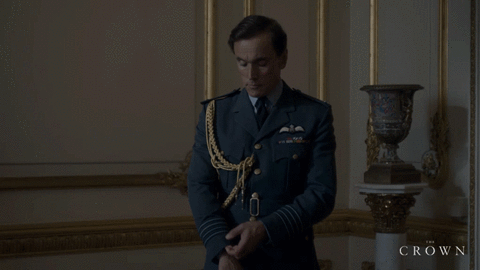 The drama has yet to be renewed for a third season, but based on all of its success (so far), it seems likely it will come back for another round — well, at least let's hope so.
9. It's the most expensive TV series produced — so far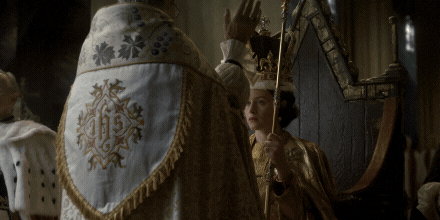 It takes money to make a good TV series. Well, it happens to take a lot of money for The Crown to be created. According to a November 2016 report from the Daily Beast, the first season "cost a record of $130 million, making it the most expensive television production ever." Yeah, that's quite a bit of moola.
10. John Lithgow stuffed cotton in his nostrils
In order to play his Emmy-winning role of Prime Minister Winston Churchill, John Lithgow stuffed cotton in his nostrils. "It was rather repulsive watching me pluck cotton out of my nose after every scene, but they just had to put up with it," he told USA Today in March about how he achieved Churchill's "nasally timbre."
He also revealed during the first script reading he put apples in his mouth to help with his speech. "I carved out two apple balls and stuck them in my teeth, and everybody thought that was a good idea," Lithgow revealed. "But as I spoke, my mouth filled up with apple juice, so that was not going to work." Fortunately, he only had to do that once. According to Lithgow, cheek plumpers were used for actual filming.
More: Netflix's New Series The Crown Puts a Progressive Spin on the Royal Family
11. Emma Thompson's husband is in it
If you recall Lord Mountbatten (Elizabeth's second cousin and Philip's uncle) in Season 1, then you might be interested in learning he is played by Greg Wise, who is married to the amazing Emma Thompson.
12. Felicity Jones supposedly read for Foy's part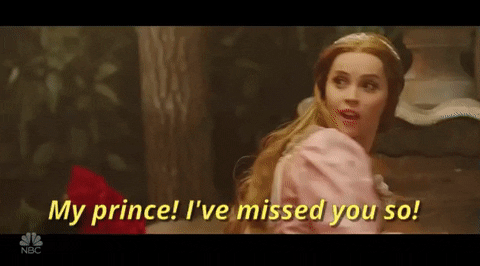 Before Foy scored the role, Felicity Jones reportedly read for the role of Queen Elizabeth according to the Mirror. She no doubt would've done a fantastic job, but it's hard to imagine anyone else as the character because Foy has done such a phenomenal job.
13. Smith almost died on set… according to him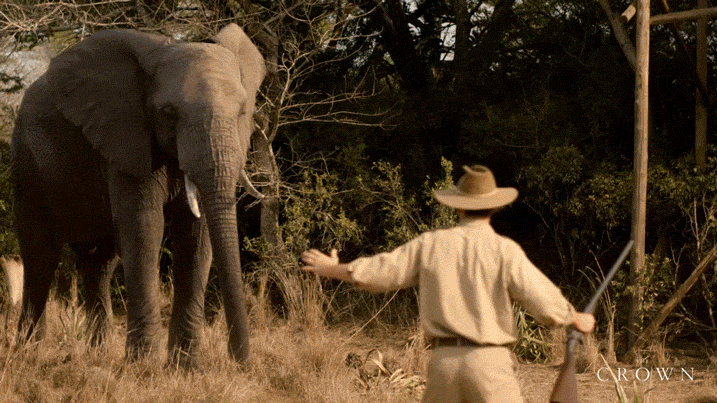 In November 2016, Smith unveiled on The Graham Norton Show (via The Guardian) that while filming with Foy, he had a near-death experience.
"These horses were being a bit frisky," he said. "We were meant to get on them and trot off and have this lovely love scene, which didn't even make the cut. In my stupidity, I got on the horse and cantered around and then it just went. I tried to grab a branch and everyone was shouting, 'Oh my God, don't grab the branch!' So I went under the branch and then down a ravine." He continued, "I was so scared. As it galloped towards a herd of zebra, a huge man grabbed it by the reins and saved my life."
14. Creator Peter Morgan never wants to meet Queen Elizabeth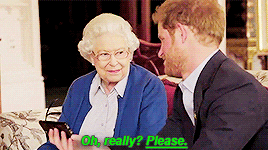 The Crown's creator has made a few projects about the queen, including The Queen starring Helen Mirren (which she won an Oscar for) and 2013's play The Audience. Well, Morgan told the Radio Times in October 2016, "I hope never to meet her. I've spent so long thinking and writing about the woman it would feel unnatural and uncomfortable. I'd just be embarrassed."
15. The corgis love cheese
The three corgis who made an appearance in the first season, per Foy, have a love of dairy. "Oh my god — the corgis. I'm not much of a dog person, to be perfectly frank. I really loved them, but they're just, in general . . . the corgis are odd," she told Vanity Fair in November 2016. "They love cheese, like cheddar cheese." She also said, "These corgis are cheesed up to the max — they're eating like a whole block of cheddar every day. It's scary."
Sadly, Foy added, "A couple of the corgis have passed away since the previous season, which is very sad because they're not really bred anymore, particularly because there's not really a market for them. People don't really go in for corgis. Maybe the show will resurrect corgi breeding in the United Kingdom."
Wouldn't that be something? Maybe Meghan Markle will also have something to do with that since the queen's "corgis took to [her] straight away," as Prince Harry said in their first joint interview as an engaged couple.
More: What Netflix's The Crown Gets Right — and Where They Went Rogue
The Crown is just as interesting behind the scenes as the (mostly) real-life story it's telling, isn't it?