Around this time each year, many of us get an itch to binge Christmas-themed movies. There's plenty to choose from, and it feels like darn-near every single one of them is able to put us in a merry mood. As it happens, Miracle on 34th Street is one of those Christmas movies that captures our hearts year after year during the holidays and seemingly manages to put us in the right mood.
More: Holiday Gifts for Your Female Boss That Are Classy & Subtle
But there's more to this movie than meets the eye. With the original film premiering in 1947 and the reboot released in 1994, we've gotten to know this Christmas tale pretty well across the generations, but you'd be forgiven for not knowing some of the hidden history and behind-the-scenes facts about the original version's production. So with that in mind, why not keep reading a roundup of the little-known facts about the film that will breath new life into the movie for your 2017 viewing experience? Check out our favorite fun facts about the original 1947 film below and then watch the movie; it wouldn't Christmas without a requisite viewing of Miracle on 34th Street.
1. The magic of Santa was alive on set
Eight-year-old Natalie Wood thought actor Edmund Gwenn was actually Santa Claus according to her biography written by Suzanne Finstad. It wasn't until the wrap party she realized he wasn't because Gwenn had shaved off his Claus-like beard.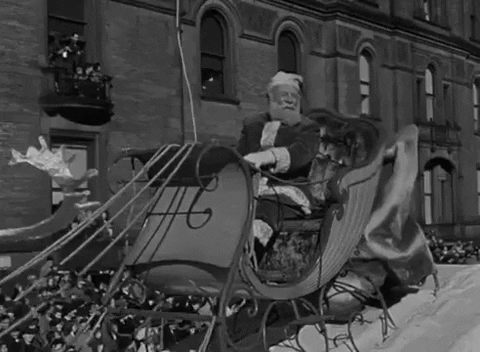 2. Gwenn wasn't just a movie Santa
Gwenn actually played Santa in the 1946 Macy's Thanksgiving Day Parade. Fox set up cameras along the parade route to capture the actor as he waved to the crowds.
3. Macys was all about supporting the film
According to Hedda Hopper's 1947 column, "Looking at Hollywood," Macy's closed early so its 12,000 workers could see the film when it opened.
4. A neighbor helped save the film
A kind neighbor saved the final shot of the film. Apparently, the scene where Susan runs to her dream house was shot on a day that was so cold the camera equipment was freezing up and failing. A neighbor invited the crew into her home to warm up and fix the issues. As a thank you, Maureen O'Hara took the woman and her husband to the high-end restaurant 21 Club.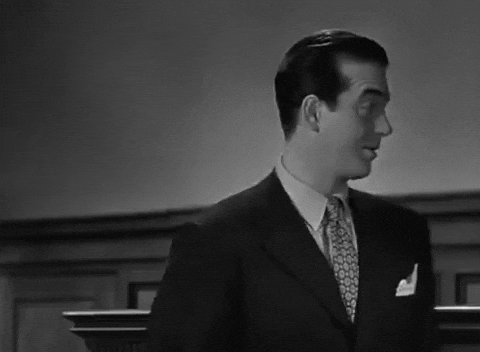 5. There was talk of a sequel
There could have been a Miracle on 34th Street sequel. Apparently, actor John Payne was so in love with the film that he wanted to make a follow-up. He reportedly even penned a sequel that he planned to send to O'Hara, but he died before ever sending it. O'Hara said in her biography she "often wondered what happened to it."
More: Melissa McCarthy Is Making a Christmas Movie That's Jolly AF
6. The movie almost had a different name
The movie was originally titled The Big Heart. According to Turner Classic Movies, director George Seaton loved the title but it didn't resonate with U.K. audiences, where the movie was first released. "I am crazy about the title The Big Heart. If we can clear it, it is a natural," wrote Seaton in a memo to producer William Perlberg. "It is the kind of title like Sentimental Journey [1946] that made such a hit previously with [John Payne and Maureen O'Hara]."
7. The Catholic church was about that talk of divorce
The Catholic Legion of Decency rated the film as "morally objectionable" because O'Hara's character was a divorcée. But the progressive nature of the film resonated with audiences. "Maureen O'Hara's character is a wonderful role model," said Natasha Wagner, whose mom, Natalie Wood, played Susan. "Because the movie's a classic, [its feminism] gets overlooked."
8. Gwenn almost wasn't cast
Gwenn's cousin, Cecil Kellaway, was originally offered the role of Santa Claus, but declined. Gwenn then nabbed the role.
9. O'Hara initially didn't want to do the film
O'Hara, who was under a contract with RKO that involved her doing one 20th Century Fox movie per year, initially begrudged the film because she had just returned to Ireland but was then called back to America for the feature. However, she fell in love with the story after reading the script.
10. The story was inspired by Christmas shopping lines
Writer Valentine Davies got the idea for the story while standing in line during the holiday season. He reportedly pondered what Santa would have thought about the commercialization of Christmas and turned the idea into a script.
11. It was Christmas in June
The movie wasn't released during the holiday. Strangely, it was actually released during the summer. "[Darryl] Zanuck wasn't sure it would be a success, so he had it released in June, when movie attendance is highest, rather than wait for Christmas," wrote O'Hara in her autobiography 'Tis Herself. "In fact, the publicity campaign barely talked about Christmas at all." Despite this, the film was still a huge success.
More: 10 Hilarious Holiday Gifts That Are Totally Pun-tastic
12. The cast shared a special bond
The cast was very close. O'Hara explained in her biography that they would often spend evenings off together. "Each evening, when we were not working, Edmund Gwenn, John, and I went for a walk up Fifth Avenue. Natalie had to go to bed, but we didn't. We stopped and window-shopped at all the stores, which were beautifully decorated for the holidays," wrote O'Hara. "Edmund especially loved those nights and acted more like the kid who might be getting the presents instead of the Santa who would be giving them. I got such a big kick out of seeing the expressions of windows dressers when they saw Edmund peering in at them—I knew then that he was going to make a big splash as Santa Claus … Everyone felt the magic on the set and we all knew we were creating something special."