Anyone who's ever seen even an episode of The Office knows that Jenna Fischer and John Krasinski have wild chemistry with one another. It's what made them so lovable as Jim and Pam, and what made every viewer of that show root for them to fall in love.
More: John Krasinski & Jenna Fischer Finally Made The Office Fans' Dream Come True
As it turns out, that chemistry was evident from day one. In her new book, The Actor's Life: A Survival Guide, Fischer writes about auditioning for The Office, meeting Krasinski and knowing immediately that they were meant to play those parts.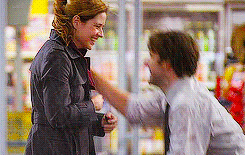 "He wasn't just the best Jim — he was Jim," she wrote. "I remember the day we met. As I was being shown to the actor's holding room, he was just being called in to read with another potential Pam… As he passed by, he introduced himself, and we shook hands. It was as if lightning struck through the center of the room."
Fischer continues, "John and I were walking out of an audition scene, and he suddenly turned to me and whispered, 'You're my favorite Pam. I hope you get this job.' It was exactly as sweet and cute and supportive as anything Jim would say to Pam. I smiled really big and said, 'I'm so glad you said that because you're my favorite Jim and I don't think anyone could do it except for you.'"
Seriously, though, how perfect is that? Are you swooning yet? Because I'm swooning.
More: The Best TV Weddings of All Time
Fischer also writes about that infamously heartbreaking scene from Season 2, when Pam and Jim kiss for the first time.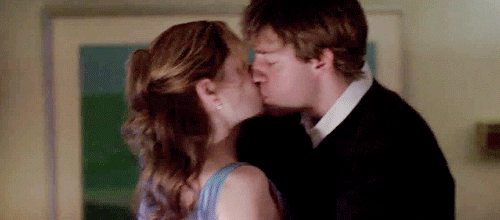 "When he walked away, I felt completely transported into a new reality. I was Pam, I was talking with my mother, and my heart was breaking. I spoke into the phone, telling her I was in love with Jim, but I couldn't confess my feelings to him. Suddenly, Jim walked in the door. I turned and saw him and my heart felt like it might burst out of my chest. I wanted so much to tell him how I felt, but before I could, he kissed me. It was perfect."
More: Even Mindy Kaling Isn't Taken Seriously at Work
It really was perfect, as any Office fan can remember. Pam and Jim made us believe in true love, and now Fischer is helping us remember that.