There's no denying that This Is Us is an all-'round wonderful, beautiful and emotional series. It is also comprised of beloved characters played by some of the most talented people in Hollywood.
More: All the Ways Jack Could Die in This Is Us Season 2
Of course, everyone loves the key players, especially Randall (Sterling K. Brown), but it's time we talk about Beth (Susan Kelechi Watson). Beth deserves so much more love than she gets. Yes, viewers adore her very much, but a light needs to be shined on Beth's greatness.
She is the best character — and one of our favorites. She's also the one character who holds things together, especially for Randall. As Brown said about Watson during his 2017 Emmy acceptance speech, "It's my pleasure to rep black love with you, sister. Let's keep doing it like Martin and Gina."
And as Watson told BuzzFeed in September, "I hope that people learn more about her and have the same appreciation for who she is. If nothing else, they get more of her point of view on the world." Absolutely.
With that, let's focus on just a few of the amazing parts of Beth, which in turn make her the best This Is Us character.
1. She sees Randall as her equal
It's important in a relationship to see your partner as your equal. That's exactly what both Randall and Beth do. But more often than not, Randall is the one leaning on Beth. She never talks down to him or dismisses him or his feelings. She is 100 percent there for him and treats him with the utmost respect.
2. She shows what a great partner makes
Beth and Randall are "perfectly imperfect," as he declared in the Season 2 premiere. When it comes to Beth, she is pretty much a perfect wife, whether she'd like to admit it or not. She's honest. She's supportive. She's kind. She's fun. She disagrees with Randall. She doesn't back down. She encompasses everything that a great partner makes.
3. She speaks truth about hard life moments
Sometimes, Randall has these big dreams or wants to make major life moments happen immediately, but that's not how life works. Enter Beth, who is there to talk sense and truth about the situation. For example, when Randall announced he wanted to adopt a baby, Beth wasn't just going to give in without really thinking about it and what she truly wanted. She isn't afraid to take on the harder conversations.
More: This Is Us' Jack & Rebecca Are Not Happy Campers in New Season 2 Photos
4. She doesn't hold back when it comes to the Pearsons
This doesn't mean Beth doesn't love Randall's family, but she doesn't mince words when it comes the Pearsons. There was that time she confronted Rebecca about her knowing William and then there were all those times she was upfront with Kevin living in their home. Oh, and she also doesn't care that Randall knows just how much she doesn't find The Manny funny.
5. She asks the tough questions
Most of the time, she is the one diving right into the stuff that life presents us. By doing so, she also pushes Randall to face the tougher issues and guides him in the right direction.
6. She makes a fake cigarette look real
Come. On. Nobody is that good at pretending to smoke.
7. She's her own person
As much as she is a part of Randall and he is a part of her, Beth is also her own person. Being a wife and a mother doesn't define who she is. She has her own dreams and goals she sets for herself. Oh, and she is now the sole breadwinner of the family, while Randall is a stay-at-home dad, which he is totally OK with. This makes them both great role models for their daughters.
More: This Is Us' Sterling K. Brown & Justin Hartley Made a Chrissy Metz Sandwich, & We're Jelly
8. She knows how to let loose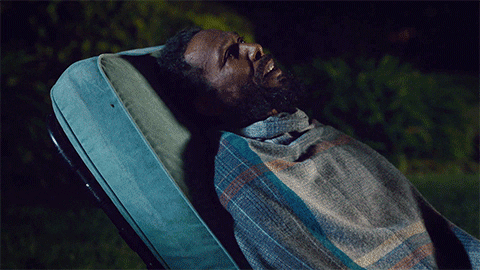 When Beth has fun, she has fun, especially when it matters most. How can anyone forget that time William was in pain, so they smoked weed together? Really, this GIF says it all.
9. She's Randall's protector
When or if anyone is trying to hurt her other half, Beth is going to step in as his protector. This is exactly what she did after William's arrival. She didn't want Randall being taken advantage of, so she gave quite the epic speech.
10. She didn't judge William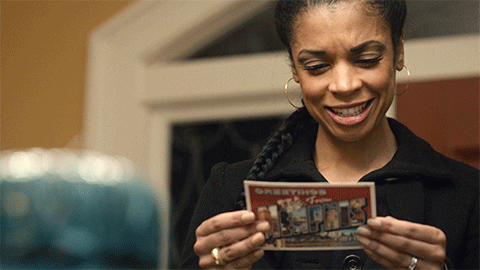 Yes, she was a little concerned when Randall first found his biological father and then invited him to stay, but as time went on, Beth learned to love William. Eventually, she let her guard down, didn't judge him and got to know the truly sweet and amazing man William was.
11. She's not just a wife or mother, she's Beth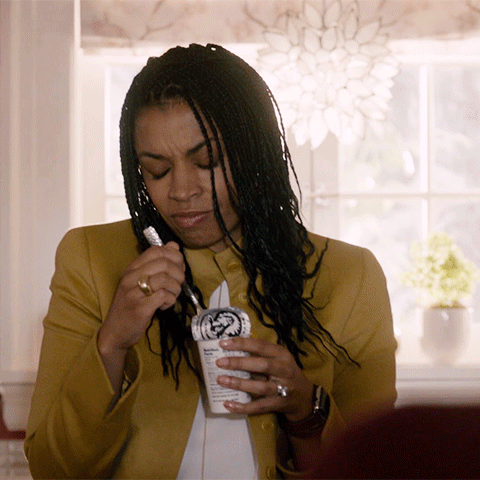 And don't you forget it.
Hey, This Is Us, like you've done so far in the first three Season 2 episodes, give the fans what they want: more Beth.