Ever since it was officially confirmed in Season 1, Episode 5, that Jack Pearson is sadly dead (like so many had already assumed) in the present day, fans have wondered exactly how he died.
It's been one of the biggest mysteries This Is Us has produced (so far) — and one viewers just can't let go. Thankfully, come Season 2, Jack's death will be revealed. While appearing on Today in June, Mandy Moore dished that the audience will find out how Jack died in the Season 2 premiere. "That's what we've been told," she said.
As for the drama's creator, Dan Fogelman, he chatted with E! News in August about Jack's death and said that in the sophomore season's first episode, there will be "a big, giant piece of the puzzle that will potentially set the internet abuzz, but hopefully give some momentum to that storyline."
More: This Is Us' Jack & Rebecca Are Not Happy Campers in New Season 2 Photos
For Milo Ventimiglia, who plays Jack, he wishes fans would focus more on his character's life rather than his death. He spoke with the New York Post in June and said, "It bothered me that people were so wrapped up in wanting to know [about] Jack's death. Whenever someone would say to me, 'I was bummed I didn't find out,' I would say, 'I'm disappointed you didn't focus on his life.'" He added, "People are dissatisfied no matter what. If Jack dies: 'Why did you kill him?' If Jack lives: 'Why didn't you show us how he died?' People just need to calm down … and understand that things are going to unfold as they're supposed to unfold."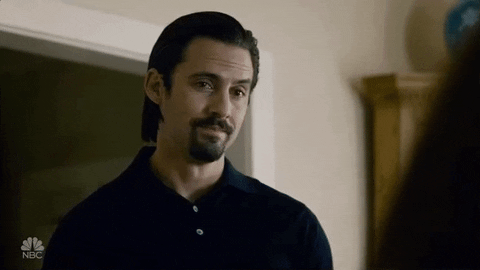 Until any type of answer is given about Jack dying, it's time to take a look at all the theories out there speculating exactly how he died. There are a few that seem pretty far-fetched, though there's always a chance one of the following theories will turn out to be true.
1. Alcohol-related
It's no secret that Jack can't just have one drink. In the Season 1 finale, he drove drunk to Rebecca's show and was wasted by the time he got there. There's a chance Jack either gets into a fatal car accident because he is driving drunk or a medical issue evolves due to his heavy drinking.
More: This Is Us' Sterling K. Brown & Justin Hartley Made a Chrissy Metz Sandwich, & We're Jelly
2. A plane crash
There are several theories that Jack died in a plane crash. Originally, some viewers thought maybe he died on 9/11. However, seeing as Jack died when Kate, Kevin and Randall were teenagers (in the '90s), this isn't plausible, especially since the Sept.11 attacks took place in 2001.
Then there is a different theory that Jack died in the 1994 USAir jet crash. Seeing as Kate has expressed a fear of flying and Kevin threw out all of his toy planes after Jack died, fans think maybe those two elements are directly related to Jack's death. For those unaware, in 1994, USAir Flight 427 was heading to Pittsburgh, where the Pearson family lives. All 132 passengers on the flight were killed. What if Jack was on that flight?
However, The Hollywood Reporter crafted a handy timeline of This Is Us events, and according to the outlet, Jack died sometime between 1996 and 1999. If that is the case, then he couldn't have been on USAir Flight 427.
3. Miguel killed him
This is one of the more ridiculous theories (almost as much as Kate truly being responsible), but it's one of Ventimiglia's favorites, as he revealed at June's ATX Television Festival. After it was revealed in Season 1 that Miguel and his wife were divorcing, fans began wondering if maybe he killed his former BFF, Jack, so he could then be with Rebecca. That's pretty dark and doesn't seem likely, but you never know.
More: Sylvester Stallone Cast for This Is Us Season 2, & Yes, It's So Random
4. Suicide
There are some fans who think Jack may have taken his own life. It's awful to think about and would be beyond upsetting if this turns out to be the case. Here's hoping this isn't how Jack died.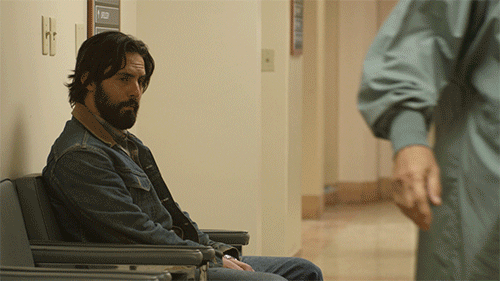 5. A terminal illness
In Episode 7, there was a bit of focus on Jack's forgetfulness. Now, either he was just under a lot of stress, which was influencing his memory and thoughts, or there's more to this. What if he was dealing with some type of illness, like possibly Alzheimer's, and had no idea? It could've come out of the blue and killed him instantly. Or, maybe Jack knew he was sick and kept it a secret.
More: 12 Things to Know About This Is Us' Chrissy Metz (& Why We Love Her So Much)
6. Heart attack
According to some fans, Jack may have died from a heart attack. As suggested by PopSugar, seeing as Kate was so upset over Toby's heart surgery, that could've been a sign that Jack also had heart-related issues, which then caused his death. Or maybe it means nothing at all.
7. He died a hero
There's been some speculation that Jack died a hero after saving Miguel's family from a house fire, per a Reddit user. After moving in with Miguel (as he set out to do after his fight with Rebecca in the Season 1 finale), the house goes up in flames and Jack tries to save Miguel's kids (who are staying with him, since he and his ex-wife are probably divorced at this time), but in the end, Miguel is the only one who makes it out in time. This type of event would obviously be a way to bring Miguel and Rebecca closer together since, you know, they are married in the present.
This would also partially explain the resentment Kevin has for Miguel. It might also possibly shine a deeper light on why Kate feels responsible for her father's death, since she pushed him to make things better with Rebecca and, well, we know how that all ended up — with Jack leaving to go stay with Miguel.
8. He was murdered… by someone other than Miguel
According to TV Guide, based on Jack's zodiac sign (he's a Virgo), all signs of his death point to murder. Seriously, this is quite the elaborate theory and one you need to read immediately. Based on a random and unverified study, Virgos apparently are more likely to have unexplained deaths or be murder victims.
It actually makes a little bit of sense, especially if you think back to the altercation Jack experienced in the Season 1 finale after winning all that money in a poker game. Remember when the men followed Jack and his friend outside, beat them up, took their money back and then said, "Ray sees either one of you again, he'll kill you." What if Jack has a gambling debt he can't pay? Though, it's unclear why Kate would feel responsible if this is the case. Either way, it's just another theory to think about.
More: EXCLUSIVE: Chrissy Metz Addresses Backlash to Those Fat Stereotypes on This Is Us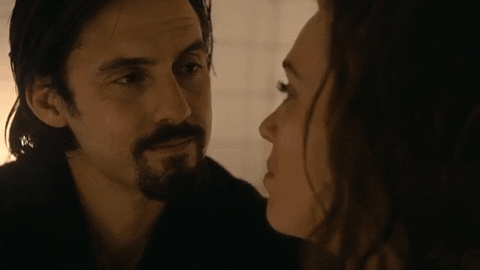 However Jack died, when it's revealed and fans actually get to see him die, well, it's probably going to be as rough as when we watched Randall say goodbye to William in the hospital.
This Is Us Season 2 premieres Tuesday, Sept. 26 at 9/8c on NBC.