What do you know about Sharon Stone? That she starred in Total Recall with Arnold Schwarzenegger? That she was in one of the most talked-about and famous scenes in movie history, in Basic Instinct? That she was nominated for an Academy Award for Casino? That information may be old news, but that doesn't mean you know everything about the actor. That's why we're here, on the occasion of Basic Instinct's 30th anniversary, to explore the many sides of its star, Stone herself.
More: Sharon Stone Looks Unbelievable Naked at 57 (PHOTO)
In what will probably come as no surprise, Stone definitely isn't boring. She is a multi-faceted woman with many talents and who also isn't afraid to speak her mind. When it comes to following one's dreams and passions, 59-year-old Stone certainly knows how to do that.
So, why not take a moment to get to know Stone a little bit better than you already do?
More: 7 Actresses You Didn't Know Were Once Models
1. She supposedly died once
While chatting with Closer (via Page Six) in September 2016, Stone said she experienced the afterlife after suffering from a subarachnoid brain hemorrhage in 2001. "I feel that I did die. This kind of giant vortex of light was upon me and — poof! I sort of took off into this glorious, white light." She continued, "I started to see and be met by some of my friends… people who were very, very dear to me [who had died]. I had a real journey with this that took me to places both here and beyond. But it was very fast — whoosh! Suddenly, I was back. I was back in my body."
2. She won a county fair pageant
In 1975, Stone won Miss Crawford County Fair. It's a pageant held each summer at the Crawford County Fair in Meadville, Pennsylvania. She also competed for Miss Pennsylvania but didn't win.
3. She sleeps with a stuffed animal
In November 2015, the actress confessed to Us Weekly that she sleeps with a teddy bear.
4. She once really loved The Grinder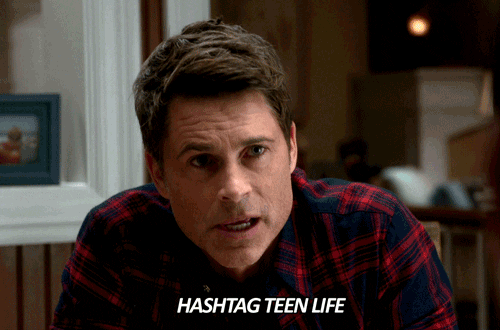 She also admitted to Us Weekly, "The Grinder with Rob Lowe is my newest favorite TV show." Same, Sharon, but it's too bad the show has since been canceled.
More: Leading Ladies We Loved in Fatal Attraction Films
5. She had both a stroke and a brain hemorrhage
Did you know that in 2001, Stone had both a stroke and a subsequent cerebral hemorrhage that, according to ABC News, lasted for nine days? In August 2015, the Oscar nominee opened up to Harper's Bazaar about the experience. "It took two years for my body just to absorb all the internal bleeding I had," she said. "It almost feels like my entire DNA changed."
6. She'd love to act with this OITNB actress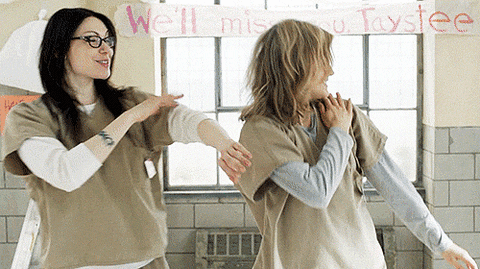 While promoting her now-canceled series Agent X with AOL Build in November 2015, Stone revealed that Taylor Schilling was one of the "up and coming stars" in Hollywood at that time who she'd love to work with. "I have to say I am pretty crazy about [Taylor Schilling] from Orange Is the New Black," Stone gushed. "She is great and I would really like to play her mother. I really would. I find her to be quite… she is very real. And she pulls you in in a very extraordinarily natural way."
7. She's passionate about ending the gender wage gap
She, like many women, continue to fight for gender equality and equal pay. As she told Luxury London in July 2016, "Even after Basic Instinct, I never earned as much as my male colleagues. I could do what I wanted — but there was never any financial equality." She also said, "I think it all depends on whether there will be more women in key positions in the future because that's the only way to guarantee equality. I haven't seen this yet, though."
8. This is her "theme song"

Also at AOL Build in 2015, the Quick and the Dead actor said, "I absolutely am obsessed with Alicia Keys' song 'Superwoman.' That is kind of my theme song, and when I have to go somewhere or do something that is hard for me, I put that song on."
More: 12 Anti-Romance Movies to Watch This Valentine's Day
9. She's a songwriter
In addition to acting, Stone is also a songwriter, she unveiled to The Independent in May 2014. "The first song that I had published was for Hurricane Katrina," she said. "There was an album that came out, Come Together Now, and I wrote the title track song. I had a song come out in Argentina last year about a terrific writer and poet who was murdered in his car. I also have a song out in Sweden called 'Let's Kiss.'"
More: Sharon Stone Died Once (No, Really)
10. Hillary Clinton inspired her to do this

Hillary Clinton, who she supported in the 2016 presidential election, made Stone realize she "could be anything that I wanted to be," she said. Clinton is the reason she got her college diploma, finishing her degree online. At the May Women's Choice Awards (via People), she said, "What [Clinton] did meant so much to me, not just for me, but for my mother and my grandmother and my great-grandmother who had cleaned so many floors and scrubbed so many toilets and had been treated so shittily along the way."
11. She went to college at 15
While talking about her songwriting skills with The Independent, Stone also revealed that she was given the chance to take her writing talents to the next level at a young age. "My relationship with writing began when I was a young girl," she said. "I went to college on a writing scholarship when I was 15 years old. I have always been a person who's loved to write and have had stories published in seven or eight magazines." She was also awarded a writing scholarship at Edinboro University in Edinboro, Pennsylvania, where she studied creative writing and fine arts. However, she ended up leaving before graduating to pursue a career in modeling. However, Edinboro did award her an honorary degree in 2007.