Goodbye, Ben Affeck. Hello, internet! Jennifer Garner has arrived.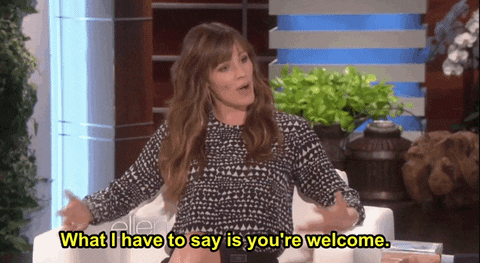 More: Ben Affleck Is Divorcing Jennifer Garner, & Yes, This Time They're Serious
But don't even think of calling her a newbie to the Instagram world. Garner is already crushin' it with her first post — a cheeky little video encouraging everyone watch to press that follow button.

She starts with a cheesy joke: "Summer is almost over. Don't be sad because sad is DAS backward and DAS not good."
More: Welp, There Go Our Dreams of a Ben Affleck & Jennifer Garner Reunion
And then Garner ends with a message for all: "I am officially on Instagram, so please follow me because isn't that how this works…"
If only it were as easy as asking for us small folk.
However, Garner is an A-lister, so she's already got 190,000 followers.
She's also already using her Instagram for a good cause. The link in her profile takes you to a Hurricane Harvey relief fund page hosted by Save the Children.
Can her #TBTs please just be a running list of Alias references?
Garner said in a 2014 interview that she had stayed away from social media because "I don't want any more guilt coming from my phone or computer. I have the hardest time answering emails, anyway, so the last thing I want to feel is indebted to my phone or computer. So it's time."
More: Insider Reveals Ben Affleck, Jennifer Garner's Co-Parenting Plans
She added, "And the other is, what would I Instagram that people would want to see? There is nothing I would put out that people would want to see. It's probably best to stay away. They don't want to see me and my mom friends after kindergarten drop-off."
I guess Garner decided it was worth the time. And about that kindergarten drop-off: I would tune in for that. It sounds adorable.
Will you follow Jennifer Garner on Instagram?