Anyone following Mandy Moore on Instagram may have seen something upsetting Friday morning. Moore shared a photo of herself with a black eye and stitches. The culprit? Her shower door. Haven't we all lost fights with our household objects? I can only speak for myself, but I've been there, done that.
More: This Is Us' Jack & Rebecca Are Not Happy Campers in New Season 2 Photos
Despair not. Moore is keeping her sweet sense of humor about the whole experience. She wrote, "Shower door handle- 1, Mandy- 0. Real talk: how does a girl get rid of a black eye pronto?" in her Instagram caption, asking her 1.4 million followers for tips. Among the well-wishes, a few people had some useful ideas… like raw potatoes.
Potatoes? Who knew?
More: Prepare Yourself: Mandy Moore Is Releasing New Music
Of course, Moore's This Is Us family went above and beyond to make the star feel better about her injury. In a follow-up Instagram post Friday afternoon, she shared an adorable text exchange with co-star Milo Ventimiglia (her on-screen hubby), makeup artist Zoe Hay and hair stylist Michael Preitz.
Are you melting? We're definitely melting. This is the cutest thing we've seen all day. Awwww.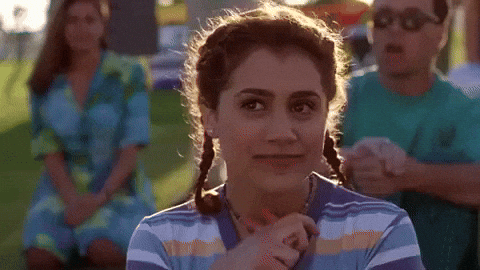 This is proof that family isn't always about blood. Moore called them "the best work family ever, ever, ever," and we totally agree. It's not just anyone who would make up their face and scowl to make you feel better about your own accident.
More: Even Regina King Is Joining the Cast of This Is Us
Moore received a few stitches from plastic surgeon Dr. David Stoker, who made a special trip after hours to help her out. Looks like she's being well taken care of, shower door excluded. We're rooting for quick healing and minimal pain! Good luck, Mandy.