The VMAs happened on Sunday night, and for anyone who missed it but was expecting some #drama between host Katy Perry and her longtime rival Taylor Swift, you're about to be disappointed.
More: Taylor Swift's New Song, "Look What You Made Me Do," Announces a New Era
Perry played unexpectedly nice throughout the entire broadcast, even when Swift's video for her new single (and purported Kardashian-West dis track) "Look What You Made Me Do" premiered about 30 minutes into the broadcast. It's not like she celebrated the video, but she remained impressively expressionless. Even her opening monologue remained solidly unfocused on dissing Swift; it was an intriguing move, to say the least. Perry also performed her possible Swift dis track, "Swish Swish," at the ceremony, and even kept that civil and Swift reference-free.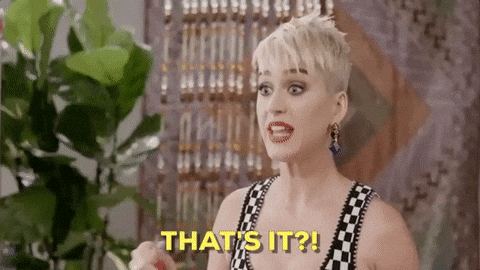 There was only one part of the show where a comment Perry made might have been a low-key Swift reference, but it was a relatively friendly quip, and to be fair, the Swift online fandom is still divided about whether it was actually a reference to Swift.
More: All the Best Dresses, Pantsuits & Capes at the 2017 MTV VMAs
The moment came when Perry was dressed like Daenerys Targaryen, Emilia Clarke's character from Game of Thrones and gave a quick update on what had happened so far for viewers who were tuning in late. One of those updates was, "And Ed Sheeran's friends are dead."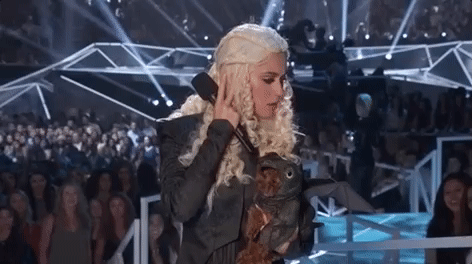 That could have been a reference to the fact that, earlier in the show, Sheeran performed "XO TOUR Llif3" — otherwise known as "All My Friends Are Dead" — alongside Lil Uzi Vert. Or it could be a subtle reference to his longstanding friendship with Swift and the fact that in "Look What You Made Me Do" Swift proclaims that the "old Taylor" can't come to the phone because "she's dead." Heck, maybe it's a reference to both of those things. The point here is that we expected some serious shade from Perry, and she did not deliver.
More: Taylor Swift's "Look What You Made Me Do" Video Is Here, & It's So Extra
Guess we'll have to look for our drama elsewhere for now, fam, because there's not too much to see here.