It's not particularly difficult to see the cachet of casting a Friends alum in a brand-new, highly anticipated sitcom. With more than a decade of experience working on a hit show and leading the pack as one of the most lauded comedic TV actors of the era, who wouldn't want some of that Friends good fortune as part of their show?
Well, it turns out this was almost the case when Matt LeBlanc was almost cast in Modern Family in the role of Phil Dunphy. Can you even picture it?
More: Matt LeBlanc Opens Up About His Dark Days After Friends
In a recent interview with USA Today, LeBlanc revealed that he was in contention for the role alongside the actor who actually got to play Phil, Ty Burrell. "I remember reading it thinking, this is a really good script, [but] I'm not the guy for this. I'd be doing the project an injustice to take this. I know what I can do, I know what I can't do." Wait, let me get this straight: LeBlanc couldn't imagine himself in the role of a goofy, well-meaning dad where a knack for slapstick performance and dopey charm are basically intrinsic to the character? Like… his most famous character, Joey Tribbiani? That's nutty.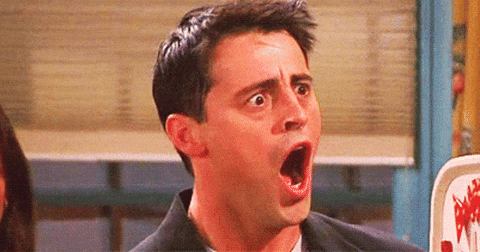 More: Matt LeBlanc Cheating Rumors: Why We Think They May Be True
Of course, it's not like LeBlanc has been hurting for work since he finished his run on Friends in 2004. In recent years, he's maintained his lively comedic career with roles in shows like Episodes and Man With a Plan — a show where he happens to play a dad, no less.
More: Matt LeBlanc Will Have Big Shoes to Fill in His New Role as Top Gear Host
Either way, it looks like things worked out for the best. Not only do we get to enjoy LeBlanc is his own sitcom, but we get to laugh on the regular with Burrell in Modern Family. Some things just have a way of working themselves out to marvelous results, don't you think?