God, it was good growing up in the '90s. I know that's a trendy thing to say these days, but it's really true. Life was good as a '90s kid. Not just because I had Beanie Babies and Pogs, but because the world was changing for the better. I was watching women in movies who weren't just side pieces for men. I was watching women who were paving their own way in this world, having a blast and making a difference. The women of '90s films were my role models and my inspiration.
More: 14 '90s Movies That Would Make No Sense Now
These are the movies I will show my daughter one day (if and when I have one).
1. Jenny in Forrest Gump (1994)
Oh, Jen-ay. Yes, Forrest was the star of Forrest Gump, but Jenny was not to be overlooked in this movie.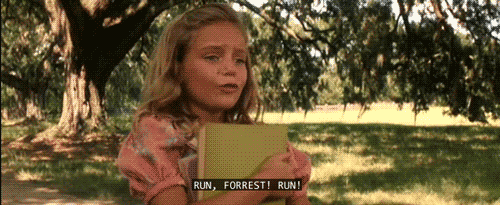 Her struggles were real, and so was her fight. Just as we saw Forrest grow up, we saw Jenny become a woman in all the mess that was the '70s.
2. Kat in 10 Things I Hate About You (1999)
How could we not include 10 Things I Hate About You on this list? Kat (Julia Stiles) was tough and brash, and her journey to love was unique and beautiful.

The film follows Shakespeare's Taming of the Shrew and, just as that play was impactful for women back in the day, the story still hits home. Don't be broken. Don't be controlled. And don't date men like Joey.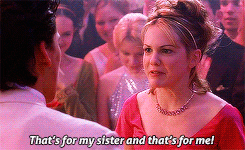 Always go for Patricks, especially Patricks like Heath Ledger.
3. Josie in Never Been Kissed (1999)
I'm not Josie Grossy anymore!

We've all felt like a Josie Grossy at some point in our lives. The key is to overcome it.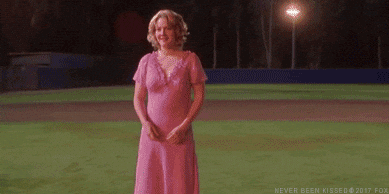 4. Buffy in Buffy the Vampire Slayer (1992)
I wanted to be Buffy so badly. So, so badly. She was gorgeous and she kicked ass. It was all I hoped and dreamed of becoming as a youth. And it's everything I strive for today.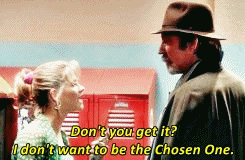 5. Kathryn, Annette and, yes, even Cecile in Cruel Intentions (1999)
Yes, this movie is a bit overdramatized in its characterizations, but that's so we can all see a bit of ourselves in all these girls — even Kathryn.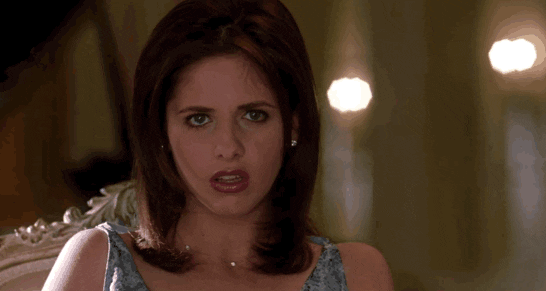 6. Laney in She's All That (1999)
She's All That is a '90s take on the classic story My Fair Lady. Add in a prom dance-off…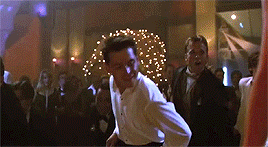 …a healthy dose of Freddie Prinze Jr…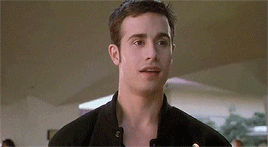 …and, most importantly, a girl who is discovering herself in the midst of high school, and you understand why I still watch this movie every time I see it on TV.
More: 15 Kickass Movie Quotes From Strong Female Characters
7. Cher in Clueless (1995)
There is a reason Clueless is one of the most iconic films of the '90s. I feel like this one speaks for itself.
8. Jasmine in Aladdin (1992)
As a young girl growing up in Tucson, Arizona, with dreams of the big city, my girl anthem for gettin' outta the palace was Jasmine. She made me excited to explore new places instead of being afraid to leave my comfort zone. And she also taught me not to be so quickly charmed by a man.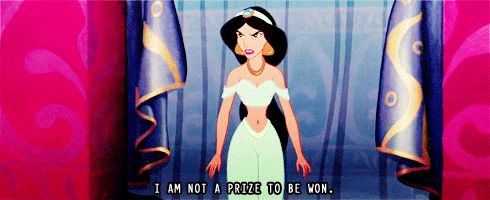 Ain't no carpet ride gonna sell me.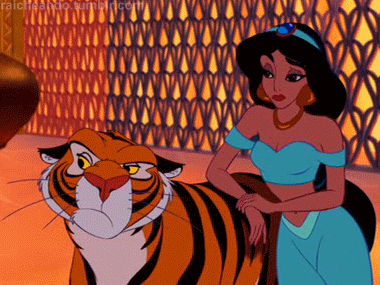 9. All the ladies in Now and Then (1995)
Now and Then is especially poignant to watch now, as an adult, since it's such a relatable experience of reuniting with childhood friends. From the 12-year-old girls' perspective to their reality 20 years later, this movie deserves a place in every '90s girl's heart.
10. Vivian in Pretty Woman (1990)
Of course, a movie that can make us root for a prostitute and her client to find true love is a movie worthy of adding to this list. That scene when Vivian walks into the show to stick it to the saleswoman is still one of my favorite moments in television history.

I think Vivian is still so iconic today because she was a little rough. She wasn't the "perfect woman" by society's standards, and yet, she was the woman we all wanted to be, regardless of her profession.
11. Thelma and Louise in Thelma & Louise (1991)
Yes, yes and yes! Thelma and Louise will always have a place in our hearts, no matter how many decades pass. It shouldn't be just the guys who get to have fun with the action roles. These ladies made it clear that adventures aren't just for men.
12. Deloris in Sister Act (1992)
Deloris was my girl when I was little!
My best friend had this movie on VHS and I did not, so every sleepover meant Sister Act. Sometimes we even watched it twice, and we always sang along the whole way through. These ladies may have been chaste, but they weren't lacking in any fun.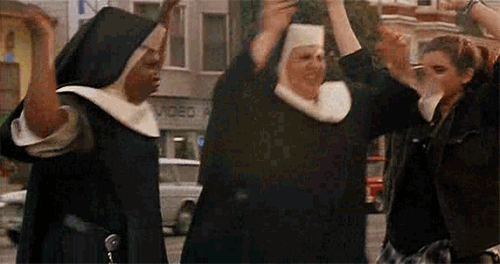 13. All the ladies in The Joy Luck Club (1993)
This movie is especially poignant because it takes a look at mother/daughter relationships and histories that tie families together.

More: 21 Female Stereotypes in Movies That We Are So Over
14. Belle in Beauty and the Beast (1991)
I don't really understand why people hate on Disney princesses so much. Belle was my soul sister. She made me realize that intelligence is sexy and that my love for reading was cool.
She taught me to look deeper than the surface when meeting new people and that standing up for what's right, even when it may be unpopular, is worth the fight.
Which '90s movie speaks to you the most still today?