Oh, so you want to know who nabbed the starring role in the movie adaptation of The Secret, huh? Well too bad — it's a secret.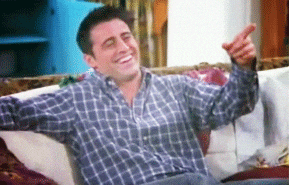 I know. I know. I crack myself up.
More: Katie Holmes Celebrates 5 Years of Divorce From Tom Cruise With Jamie Foxx
The New York Times best-selling self-help book is set to hit the big screen, and Katie Holmes will star.
According to Deadline, "This new movie will center on a hard-working young widow (Holmes) with three children who hires a handyman to fix her house during a terrible storm. As the handyman grows closer to the family, he shares his philosophy of believing in the power of the universe to deliver what we want, but the widow soon realizes he carries a secret connection to her past."
So it's not exactly a movie version of the book, but a movie with a plot that embraces the tenants of the book.
More: Does Tom Cruise Have a New GF & Did Scientology Really Choose Her?
The Secret was on The New York Times bestsellers list for three and a half years, so there's definitely a fan base that will be ready for the film. It's been in the works since the book's release in 2006, but it's tricky adapting a self-help book for the big screen, obviously.
"Our filmmakers have created a compelling family love story that embodies the principles of The Secret," producer Robert Cort said in a statement. "We intend to make a film as funny, emotional and endearing as its message is hopeful."
And the author of The Secret, Rhonda Byrne, is fully on board.
"I am so excited that the film version of The Secret is finally here," she said. "This movie will not only be a great thrill for The Secret fans across the planet, it's also certain to ripple out and touch millions more people."
More: There's a Lot to Unpack in Kim Kardashian's Latest Tweets
No exact release date has been set, but The Secret should be hitting theaters sometime in 2018 according to IMDb.