Fam, clowns are scary as hell. Evidence: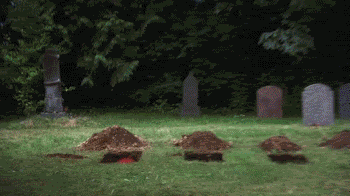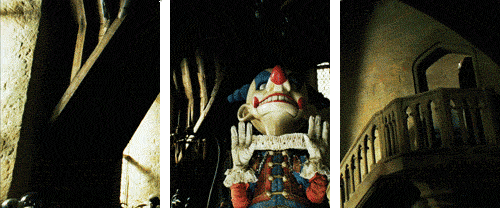 More: The American Horror Story Season 7 Title Has Finally Been Revealed
Everyone at American Horror Story is clearly aware that clowns come at us straight from Nightmare Land, because they're really sticking with this clown theme in all their promo materials for the upcoming season. Also bees. There's a lot of bee stuff going on.
A new poster for Season 7, American Horror Story: Cult, dropped today, and we're still just full of questions.
Be of like mind. The official poster for #AHSCult is here. pic.twitter.com/oRGmYQXXia

— AmericanHorrorStory (@AHSFX) July 27, 2017

There's a woman in clown makeup, which fits in with all the other clown stuff we've already seen. She has a honeycomb for a brain (???), which fits with the super-eerie teaser photo that creator Ryan Murphy posted of a person wearing a coat made of bees.
More: American Horror Story's Lily Rabe Posts Photo With New Baby
The caption that got tweeted out with the poster gives us sort of a clue: "Be of like mind." That definitely fits with the cult theme and makes us wonder if the bees are just symbolic and won't actually play a huge role in the upcoming season. But also, Murphy has insisted this season is about the 2016 presidential election and, like, how do a cult and all the clowns have anything to do with that?
Like we said, so many questions.
This is par for the course for AHS, though. Teasers for upcoming seasons of the show are always packed with symbolism rather than actual scenes or anything that would give viewers a solid clue about what to expect.
More: The Next Celebrity to Play Donald Trump: It Could Be Sarah Paulson
American Horror Story: Cult premieres Sept. 5. We may just have to wait until then to know anything for sure.