Yes, Justin Timberlake is a huge star who is extremely talented in music, on TV, in film and whenever he's standing next to his real-life BFF, Jimmy Fallon. That said, it's time to talk about J.C. Chasez (aka the best N*SYNC member, in my opinion), who you don't hear much about anymore.
More: 20 Things the Guys of 98 Degrees Were Doing 20 Years Ago
Many fans will probably disagree with me that the now-41-year-old Chasez was the true star of the beloved boy band. But ever since I first heard and saw the five guys of N*SYNC back in the late '90s, Chasez had a special place in my heart. I don't think he ever got enough credit for his voice or his dance moves. His talent was up there with Timberlake's, and it's a shame he isn't as famous as the "Can't Stop the Feeling" artist.
Unfortunately, Chasez's fame faded, but that doesn't mean he is completely forgotten. I still think about him every now and again — so much so that it's time to talk about what the singer has been up to these days.
1. He still looks the same

As you can see above, Chasez hasn't changed much in looks but he is sporting some gray, which gives him kind of a silver fox vibe.
2. He doesn't seem to be in a relationship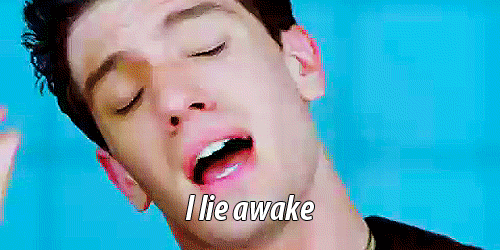 If you've been wondering about his relationship status, according to an April 2017 People article, "Chasez is currently single."
3. He starred in a movie

June 2 was the release of the film Opening Night, which just happens to feature Chasez. The best part? He plays himself. Per IMDb, the movie is about "a failed Broadway singer who now works as a production manager" and who "must save opening night on his new production by wrangling his eccentric cast and crew." It has a huge cast, including Topher Grace, Anne Heche, Alona Tal, Taye Diggs, Paul Scheer and Rob Riggle.
4. He hasn't given up on music

According to People, Chasez is still very much involved in music. He has apparently worked with Basement Jaxx, McFly, Girls Aloud, David Archuleta and Matthew Morrison as both a writer and a producer. And, as you can see, he was in the studio in May working with producer Dallas Austin and singer/songwriter Aloe Blacc.
More: All 40 Rumors We've Heard About Justin Timberlake & Jessica Biel
5. He supports female music producers

On June 21, Chasez made it clear that he's all about supporting women in music. He posted a photo at Lyre, a Los Angeles-based pop production and writing team, and wrote as the caption, "Loved working with @lyreofficial this week. We need to be shining more light on talented female producers." Preach, J.C., preach.
6. He's all about the motivation

This Instagram shot says it all. Chasez is loving life and making people smile. "I love traveling to new places and meeting cool people," he captioned the image. "Hope everyone out there is having a great day today."
7. He's not very active on social media
So fun to work on this project. Hope you guys enjoy! https://t.co/nKAHyn3bk5

— JC Chasez (@JCChasez) June 3, 2017

Unlike many celebrities, he isn't on social media 24/7. So far, Chasez has only posted 10 Instagram photos, and the last time he tweeted (as of Aug. 4) was on June 2.
8. He's loved by Topher Grace
While chatting with HelloGiggles in June 2016, Grace opened up about working with Chasez in Opening Night, and he had nothing but kind words to say. "He is a wonderful guy, despite playing a complete jerk version of himself," the former That '70s Show actor said of Chasez. "He was completely open to the role and he had never done a movie before and said, 'I'll do anything. I trust you guys.' I was really moved by his trust. I had never sang before and he was in the studio with me, helping us out. He has such a great sense of humor about himself and the role he played."
More: N*SYNC Is Reuniting, I Repeat, N*SYNC Is Reuniting
9. His friendship with N*SYNC remains

In August 2016, Chasez celebrated his 40th birthday with Timberlake, Lance Bass, Joey Fatone and Chris Kirkpatrick. This just goes to show you that despite no longer being a group, these guys remain close and get together for special occasions.
More: 11 Hilarious Justin Timberlake & Jimmy Fallon Skits
Now, if you'll excuse me, I need to go listen to all of N*SYNC's old music and get my fill of Chasez, since, you know, he hasn't put out any new music in forever.