Ever felt like deep down, you know you're a princess, but ~princess culture~ just isn't representative of your lifestyle?
More: The Most Exciting Things We Saw in the New Stranger Things Season 2 Trailer
Netflix is on that. The streaming giant is set to debut a new animated comedy series for all us princesses who are a little less princessy. It's written by Matt Groening, creator of The Simpsons, and stars Abbi Jacobson, who will voice Bean, the series' "hard-drinking young princess." You don't need to be a Broad City fan to be stoked about this.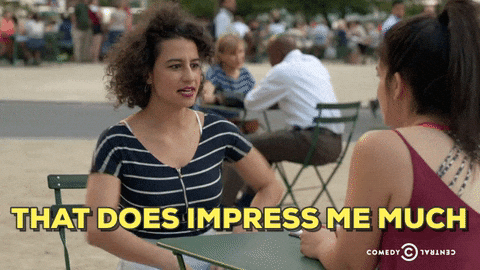 According to Netflix's official show description, "In Disenchantment, viewers will be whisked away to the crumbling medieval kingdom of Dreamland, where they will follow the misadventures of hard-drinking young princess Bean, her feisty elf companion Elfo, and her personal demon Luci. Along the way, the oddball trio will encounter ogres, sprites, harpies, imps, trolls, walruses, and lots of human fools."
More: Brendan Dassey to Be Released From Prison After Wrongful Life Sentence
So, it's like a backward Narnia-meets-a little Rick and Morty, but with a princess protag. Have we mentioned that we're 100 percent on board with this?
So far, Netflix has ordered two 10-episode seasons. The fact that this is slated for multiple seasons before it even debuted is promising, as if we had any doubts.
But just to make sure we all go into this thing with the right mindset, don't expect it to be pure comedy. In the vein of shows like Rick and Morty and Bojack Horseman, it sounds like Disenchantment will have a dark side to it.
"Ultimately, Disenchantment will be about life and death, love and sex, and how to keep laughing in a world full of suffering and idiots, despite what the elders and wizards and other jerks tell you," Groening explained.
More: The 2017 Emmy Nominations Are In, & There Are a Few Surprises
Advice we could all use in the world today, amiright?