No one should be surprised that the Rob Kardashian/Blac Chyna saga is ending on such brutal terms. I mean, did you see any portion of their reality show?
More: Dream Kardashian Is Too Cute to Ignore
Of course, it's sad the whole thing had to come to cheating and abuse allegations, considering the two have a child together.
Chyna didn't waste any time retaining a lawyer after Kardashian posted nude pics of her on Instagram. The whole thing is just an absolute mess, but considering who Kardashian's siblings are, you think he'd have a better idea of the laws about this kind of Internet behavior. Dude, you cannot, cannot post naked photos of someone without their permission. I mean… Come. On.
But post nude photos he did, and now Chyna has herself a lawyer who has big plans to use this whole case as a way to advocate for women everywhere.
More: Rob Kardashian's Health Worsens After Another Breakup With Blac Chyna
"Mr. Kardashian, you are now on notice: revenge porn is illegal," Chyna's lawyer Lisa Bloom wrote in a public statement on Twitter. "Cyberbullying your ex is harassment. Chyna ended your relationship months ago and she has the right to live as she chooses, work as she chooses, date who she chooses and be intimate with who she chooses. Chyna and I both believe that this is an important women's rights issue, as too many women and girls have been slut-shamed by exes."
Here is my statement on why I am representing Blac Chyna in this important fight in women's rights. pic.twitter.com/hZO4UV894X

— Lisa Bloom (@LisaBloom) July 7, 2017

I completely agree with everything Bloom is saying here. Rob better watch his back. We all know what happens when you upset Chyna.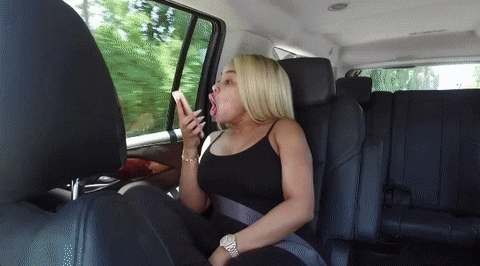 Kardashian's move to post naked photos was so in the wrong that even the Kardashian fortune might not be able to save him from some serious legal consequences.
More: Rob Kardashian's Sticking to his New Year's Resolution After Being Hospitalized
Something tells me the drama in this saga is far from over.