Like most normal folk, I'm spending my summer working the same hours I usually do, with the occasional weekend trip squeezed in between. To quell my wanderlust and lessen the sting of gazing out at gorgeous sunshine-filled days while slaving away on a laptop indoors, I've been living vicariously through my favorite celebs. And let me tell you, they are living the dream.
More: The 5 Best Lake Vacations for Summer
Here are the celebs living the life I totally wish was mine.
Gabrielle Union

Gabrielle Union and Dwayne Wade are currently globetrotting for summer. They began in Paris, France, and are now wandering the streets of Italy. And I mean, damn. That should be me posing in a chic, breezy, impossibly crisp outfit in front of a dreamy street filled with colorful umbrellas!
And while Wade is taking a lot of shit in the Instagram comments for his short shorts, I am totally digging them. To hell with male rompers; men need to begin by embracing short shorts like Wade!
Reese Witherspoon

Reese captioned this perfect shot simply, saying "Nights like these … #VacationVibes #MyHeart #PostcardsFromAfar." And while she hasn't told us where this shot was taken, does it really matter?
This is on my bucket list — taking a tropical vacation with my daughter and letting her see the sunset over the ocean, watching her dig her toes in the sand, exploring a different country and learning a different language. Nothing would make me happier, and it looks like Reese feels the same way.
Willow Smith
https://www.instagram.com/p/BVheO6AApor/
OK, so we all know that Willow Smith lives an out-of-this-world life. From her famous parents to her unconventional upbringing to the way she and her brother Jaden fearlessly explore the boundaries of race and gender, I'm filled with heart eyes for her life already.
But this? Willow effortlessly bobbing along in the Antipaxos Ionian Sea in Greece? I can't. Look at that water!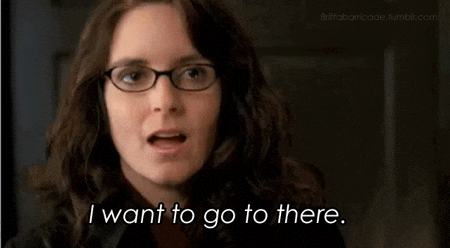 More: 16 Willow Smith Quotes That Will Totally Make Your Day
Chrissy Teigen

Twitter queen Chrissy Teigen is always #FashionGoals, even when she's riding a goddamn camel. Seriously, who looks that effortless riding a camel? Teigen and husband John Legend took their daughter Luna to Morocco recently, and it is giving me all the vacation envy.
I mean, this is what we'd all like to think we'd look like on a camel, when really we'd probably be a sweaty mess, holding on for dear life and possibly being spat on by said camel. Oh well. Do it in style for all of us, Chrissy!
More: Chrissy Teigen Is Not Pregnant, So You Can All Chill Out
John Stamos

Everyone's favorite hot uncle took some time off to travel around the streets of Bruges, Belgium. I've wanted to visit here ever since the love of my life, Colin Farrell, appeared in a film named for the city, but seeing Stamos walk the quaint streets of Bruges has me itching to pack a bag and go ASAP. Stamos visited the European city on vacation in early June and seemed to fall in love, calling it his favorite place so far.
https://twitter.com/JohnStamos/status/872156674701893632
Chris Hemsworth
Hemsworth's home country of Australia is a vacation destination for many people, but when the hunky actor wants to get away, he goes to Monaco.

Officially, Hemsworth was there to appear at the Monaco Formula One Grand Prix, but the Thor star also managed to squeeze in some sightseeing and yacht rides with wife Elsa Pataky in between work engagements.
Tough life, hmm?
Whether you've got a similarly envy-worthy destination on the books for this summer or, like me, you're going to do little more than creep on celeb Instagram accounts and dream of doing so, it's always fascinating to see how the other half lives (and vacations!).