Peyton Manning is one of the most well-known and respected football players in the United States. He's retired from the sport now, but on Wednesday, he'll reenter the limelight to host the 2017 ESPY Awards.
Just in case you're not quite up to date on your famous retired football players, here's a quick primer about five times Manning was awesome.
More: Football-Inspired Sex Positions for Halftime
1. When he lived up to his football legacy
Peyton is the son of former NFL quarterback Archie Manning. Archie played 16 seasons in the NFL, and no player from the New Orleans Saints has worn Archie's number, 8, since he left the team in 1982.
Peyton's multiple-record-holding younger brother is part of the legacy, too. Eli Manning currently plays for the New York Giants and has been named MVP of both Super Bowl games he won with the team.
With all that talent in one family, you've got to wonder what childhood at the Manning house was like. Was a football career always a foregone conclusion? Was there sibling rivalry? Is there still sibling rivalry? This GIF of the Manning family celebrating Peyton's last Super Bowl win while Eli looks distinctly unimpressed seems to indicate yes.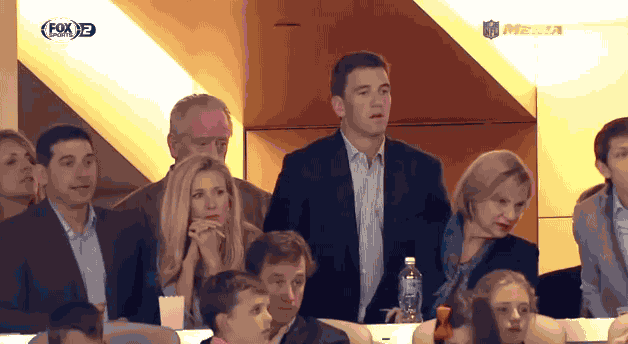 More: The 10 Hottest Football Players
2. When he broke records
Peyton is widely regarded as one of the greatest quarterbacks of all time, and he still holds several significant football records from his long career, including most passing yards, most touchdown passes, most AP MVP awards and most Pro Bowl appearances.
When he was 39, Peyton also earned the dubious distinction of being the oldest quarterback to start in (and win!) a Super Bowl. I mean, that's a compliment, right? I'm going to say yes. I'm 33 and I don't think I'd get through five minutes of a football game (either watching or playing, if we're being honest).
3. When he was incredibly business-savvy
Here's an odd fact: Peyton owns 21 Papa John's pizza franchise locations in Colorado. Does this seem random to you? That's because it is, but it's also genius. Here's why.
Peyton bought these pizza joints right before some other joints were legalized in Colorado. That's right, two weeks before weed was legalized in Colorado, Peyton made a serious investment in one of the most popular cures for the munchies ever.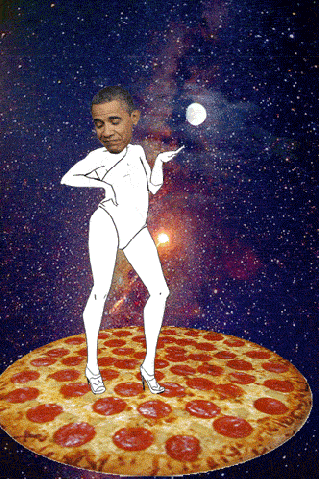 Damn, who knew Peyton was so business-savvy? A few minutes ago, I was envious of his athletic ability. Now I'm jonesing for a piece of his pizza empire. It's not fair, one man having so much.
It's a good thing he shares.
4. When he helped others
Peyton isn't satisfied with being one of the GOATs of football and owning almost two dozen pizza shops, however. The dude also likes to give back to those less fortunate.
Early in his NFL career, Peyton created The PeyBack Foundation, a nonprofit that works to help young people better themselves. The organization, founded in 1999, helps kids create a brighter future through building a sense of community and providing opportunities for leadership and growth. The PeyBack Foundation operates in Indiana, Tennessee and Louisiana and has donated over $1.3 million to youth organizations since its inception.
Not only that, but after Peyton's donation of an undisclosed amount, a hospital in Indianapolis, Indiana, was renamed the Peyton Manning Children's Hospital at St. Vincent. Whew! That must have come with quite the price tag.
It's so gratifying to see someone using their success to give a hand up to others who might not have had the same opportunities.
More: Why Women Are Superfans of Football
5. When he made fun of himself
When you have this much going for you and you've basically become the god of American football, pizza pies and giving back, it wouldn't be hard to get a little full of yourself. Luckily, it seems that Peyton still retains a healthy dose of humility, at least according to some of his self-deprecating SNL skits.
The skits take aim at his squeaky clean reputation and turn it on its head. The results are hilarious.

On one hand, I feel horrible for laughing so hard at little kids getting beaned by footballs, but on the other hand, oh my god.
So. Good.
Thank you, Peyton Manning, for everything.